Changes to Dashboards
The Dashboard UI has been updated to improve the usability and clarity of the dashboards. The header for each gauge has been removed. The Gauge Menu is now always visible in the top right corner of each gauge.
For more information, please refer to 101 - Dashboards.
Clear Cache to View Change
If the new UI is not visible on your dashboard you may need to clear cache to view it. For information on how to clear cache, please refer to How to Clear Cache.
Old Dashboard UI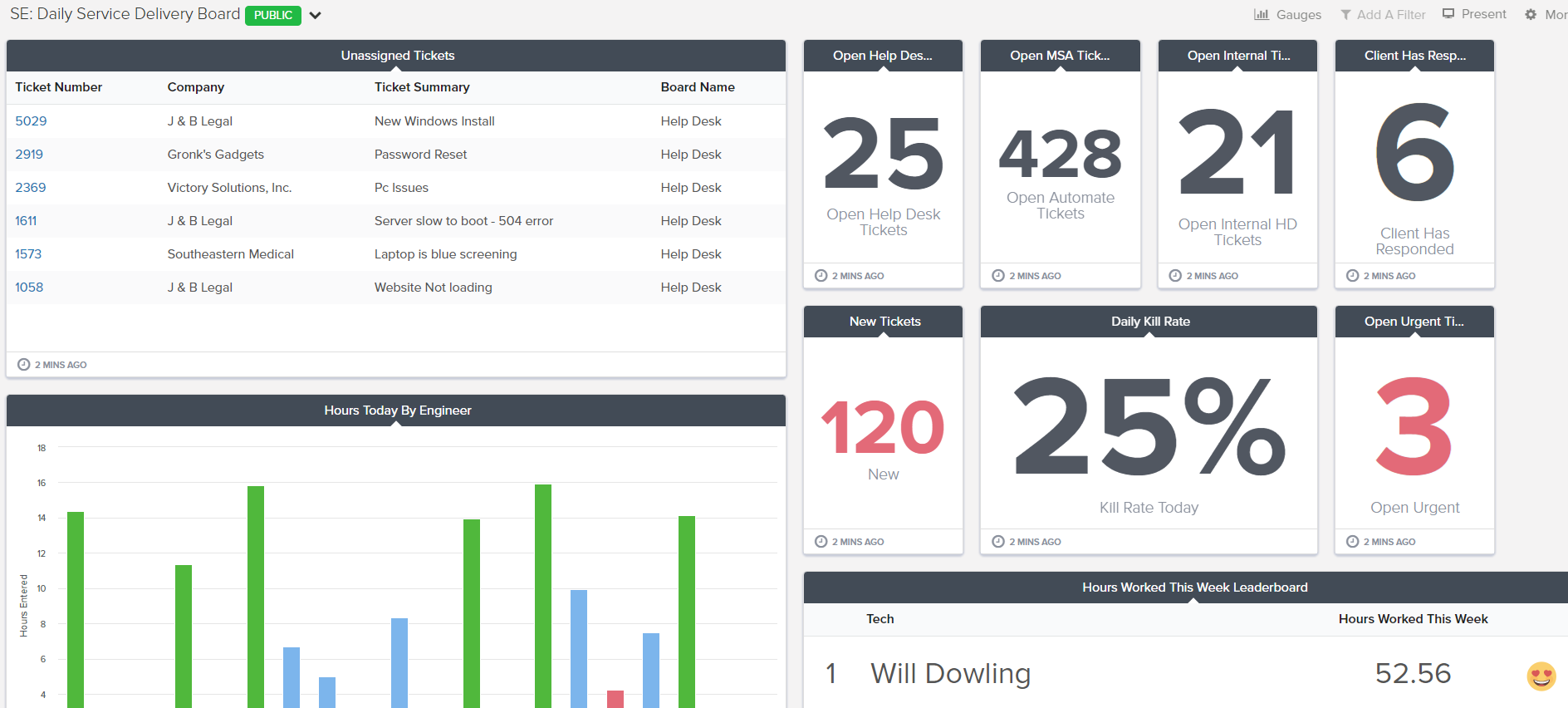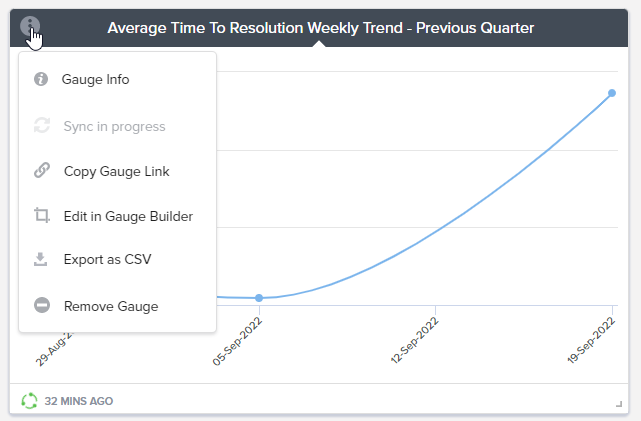 New Dashboard UI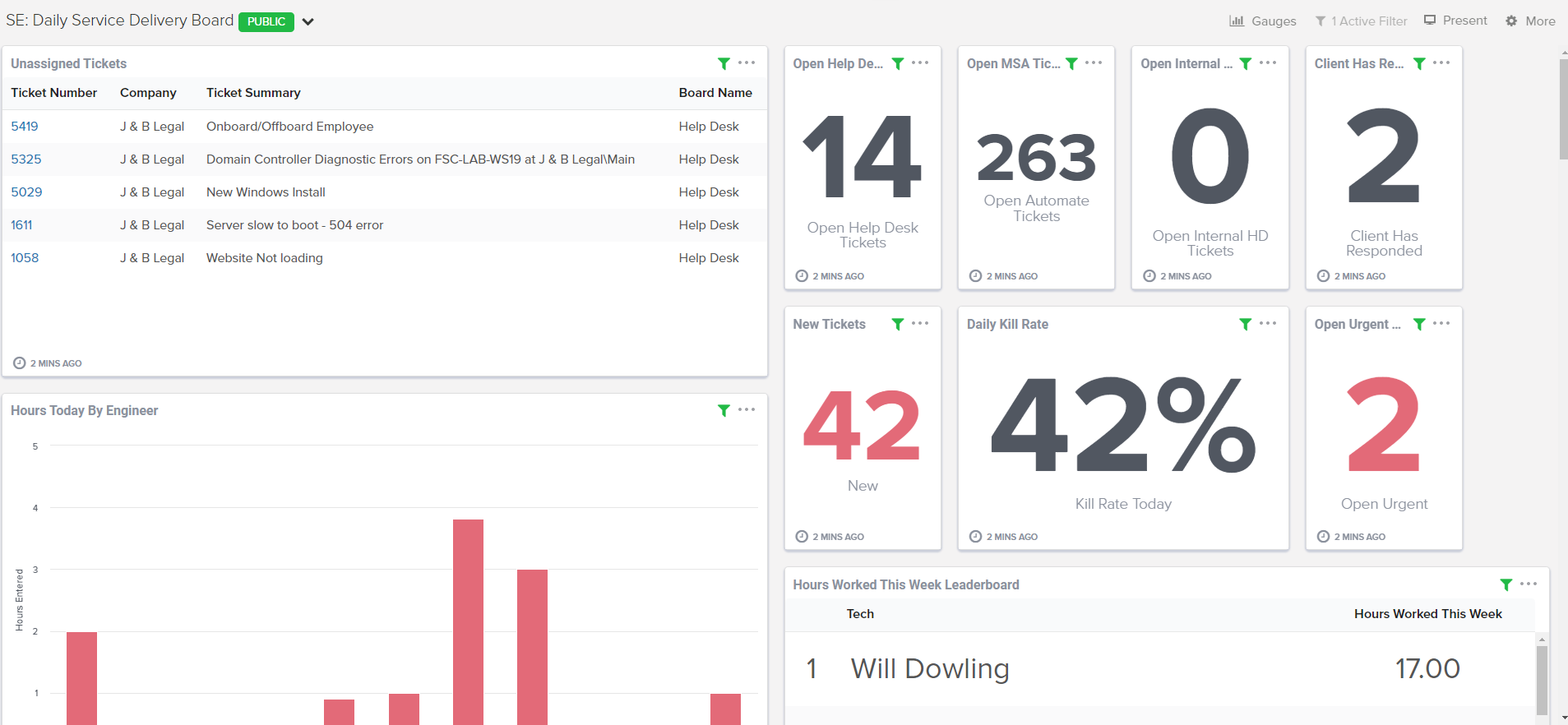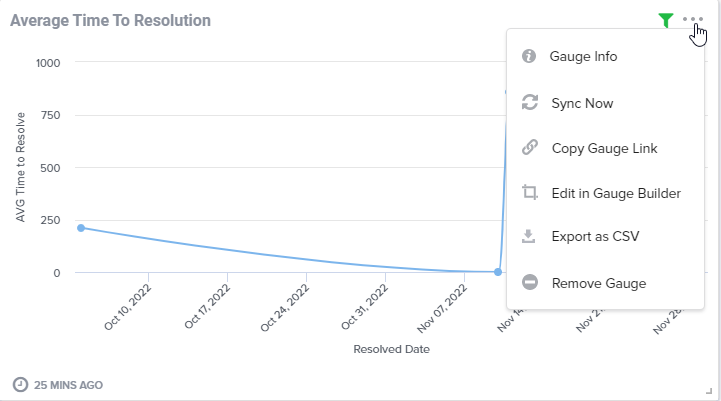 FAQ
Why was this change made?
The new dashboard UI enhances the aesthetics and improves usability by offering easier access to the gauge menu.
How does this integrate with existing product features?
This change only affects the UI, there has been no change to the dashboard functionality.