Once logged in, to get started: 
On first login, from the account Overview page, click on the "Add a Datasource" button: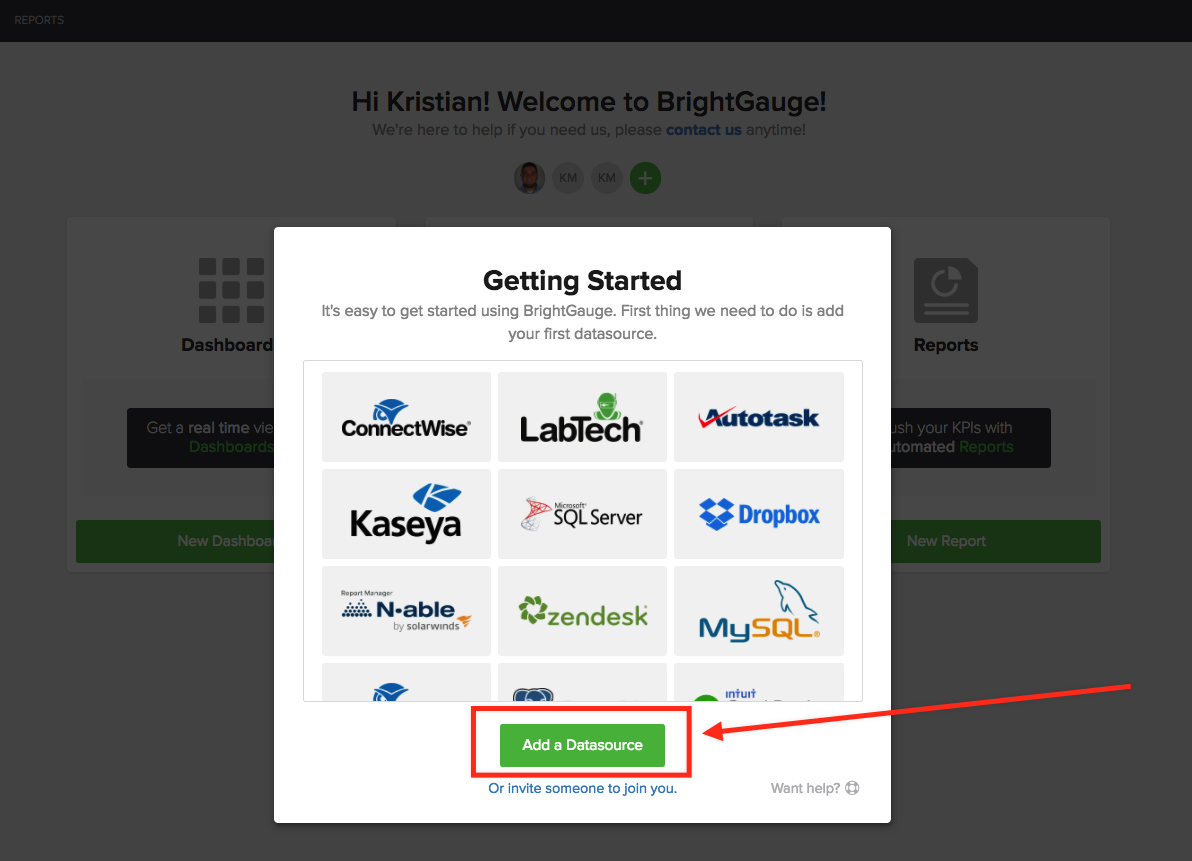 Click on the "Data" menu at the top righthand corner of the screen, and select "Datasources" from the drop down menu:
Find the "Xero" icon under "All":
Step 2 - Authenticate with Xero
 Now we need to authenticate with Xero.  
Click on the Connect to Xero button at the center of your screen.

If you're not currently logged into Xero, they'll ask you to login.  If you are, proceed to step III
Authorize BrightGauge to speak with your Xero company file
Once authenticated, the window will close and a successful test connection will show in BrightGauge.
Name the datasource (by default it will say Xero) and make sure to click save at the bottom left.  IF you do not save the datasource, you will have to redo all steps.
Once you've saved the connection then the datasets and gauges will be added to your account.  You are now set!  
For additional information, please check out our support forums 
here.