Once logged in, to get started:
On first login, from the account Overview page, click on the "Add a Datasource" button: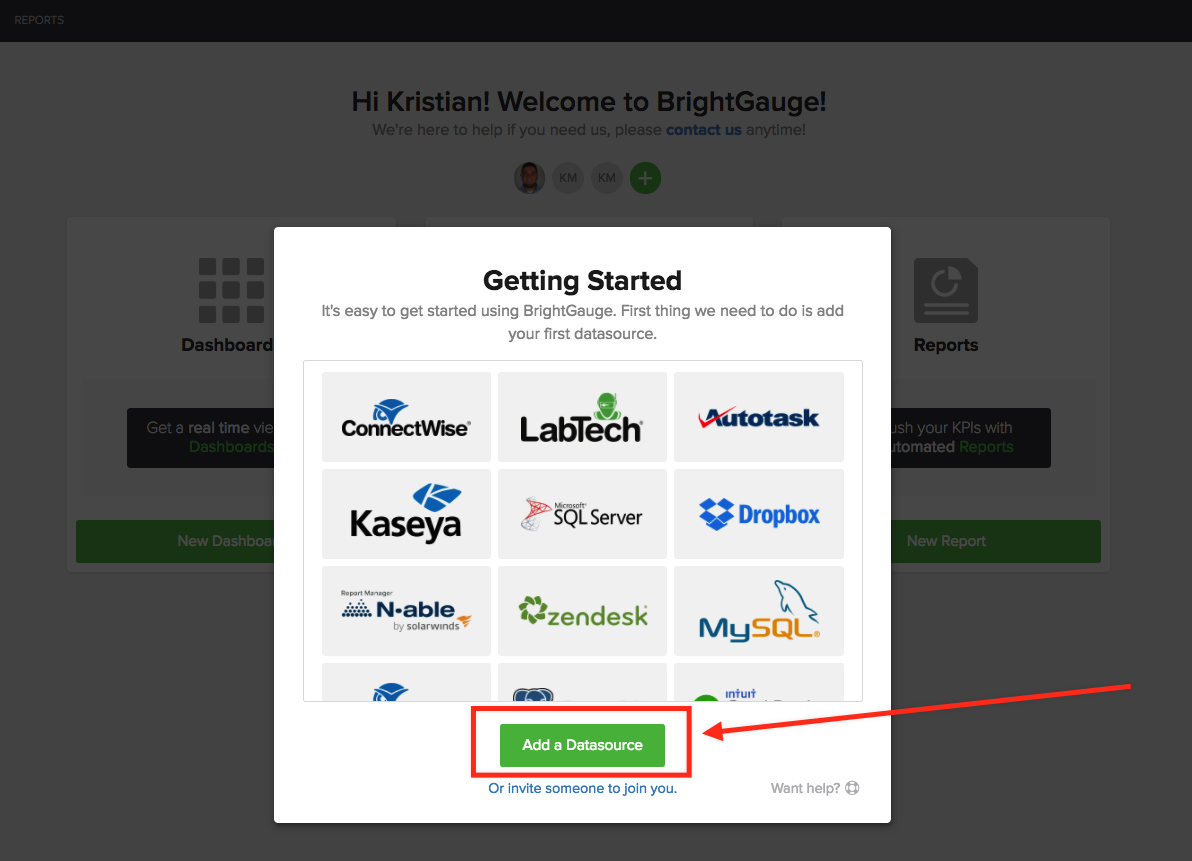 Click on the "Data" menu at the top righthand corner of the screen, and select "Datasources" from the drop down menu: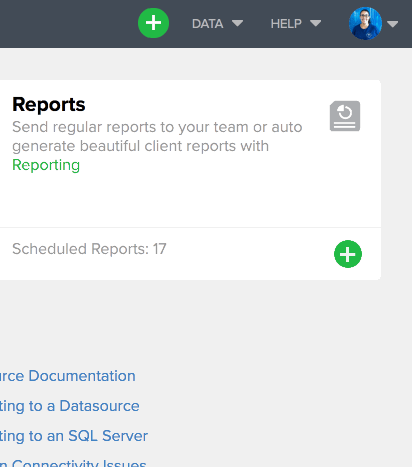 Find the "Xero" icon under "All":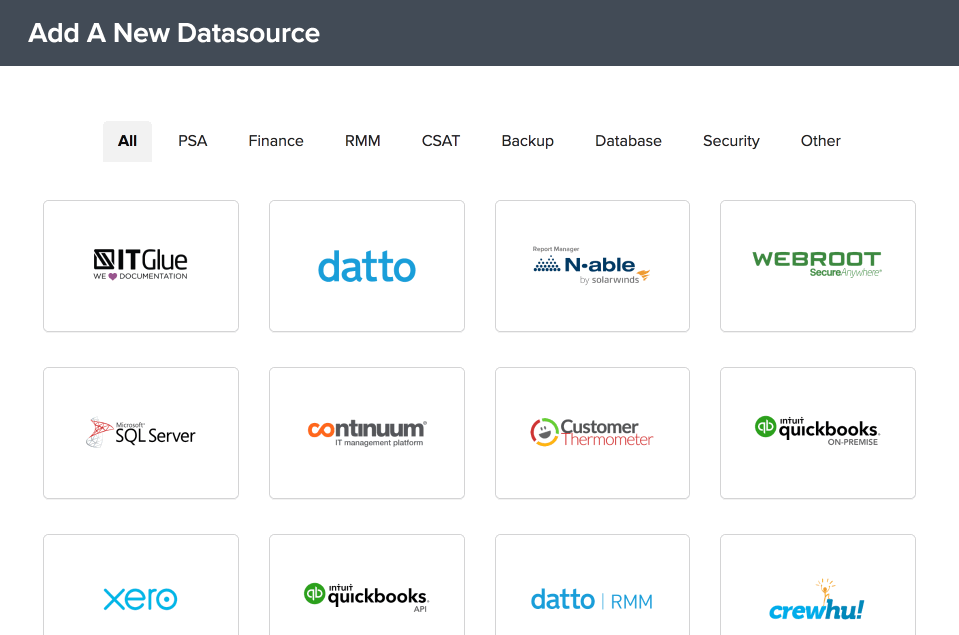 Step 2 - Authenticate with Xero
Now we need to authenticate with Xero.
Click on the Connect to Xero button at the center of your screen.

If you're not currently logged into Xero, they'll ask you to login. If you are, proceed to step III
Authorize BrightGauge to speak with your Xero company file
Once authenticated, the window will close and a successful test connection will show in BrightGauge.
Name the datasource (by default it will say Xero) and make sure to click save at the bottom left. IF you do not save the datasource, you will have to redo all steps.
Dashboards, reports, datasets, and gauges will be added to your account after the datasource is saved. They will start syncing immediately and typically complete syncing after 20-30 minutes.
Your Default Dashboards
BGS - Accounts Overview
BGS - Financials Overview
BGS - Invoices and Bills
Your Default Reports
BGS - Financials Overview
Quarterly Financial Review
Weekly Account Review
Your Default Datasets
Balance Sheet
Bill Line Items
Bills
Invoice Line Items
Invoices
Profit and Loss
Purchase Order Line Items
Purchase Orders
For a list of all default gauges, please visit the "Gauges" section of your account, sort by the Datasource you'd like to see and select for Default.
If you have any questions, don't hesitate to ask us at support@brightgauge.com.