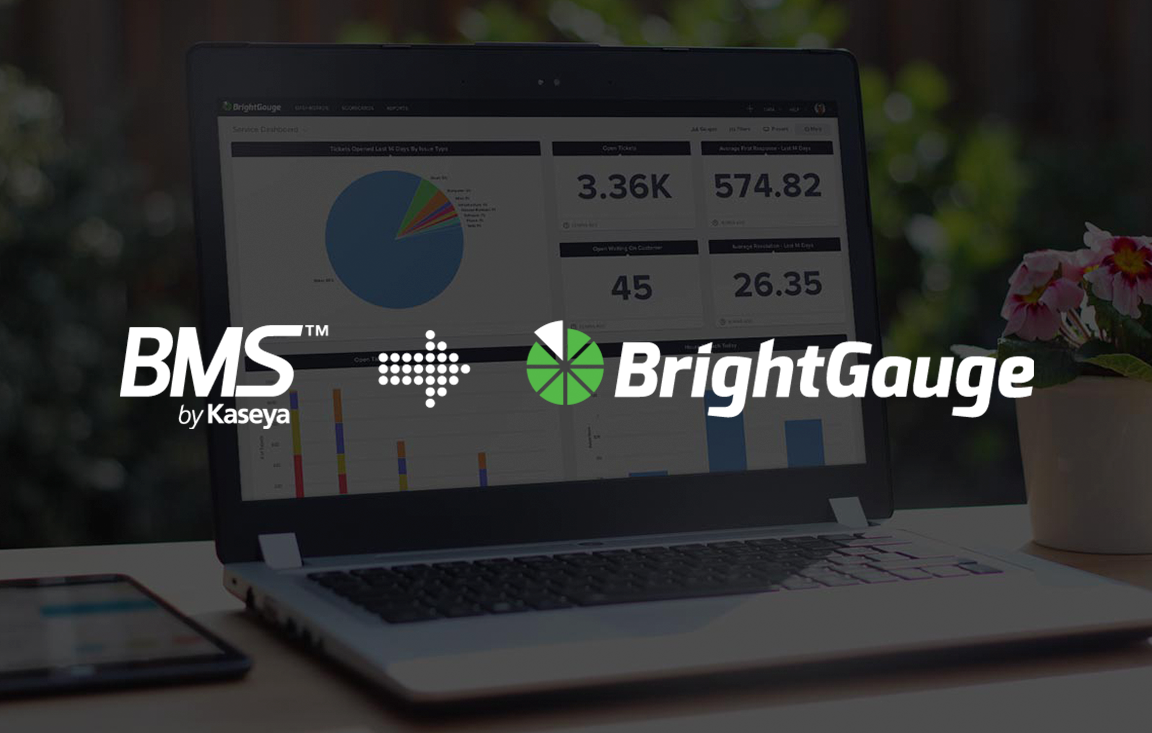 We're thrilled to share our new integration with Kaseya BMS, the cloud-based business management solution built specifically for MSPs!

Kaseya BMS, a PSA system, makes it easy for MSPs to spend more time selling and delivering services, and less time on non-revenue-generating tasks such as billing and project management. Couple that power with our new integration, and you can take your business to the next level by having all of your insightful data published directly into BrightGauge.
 
How To Make Data Driven Decisions with
Kaseya BMS + BrightGauge

With Kaseya BMS data in your BrightGauge, it's effortless to monitor all of your top-level KPIs or take a detailed look at service trends. That means everyone from your C-Suite to your front line can access the data they need to perform their best, every day.


Kaseya BMS Service Monitoring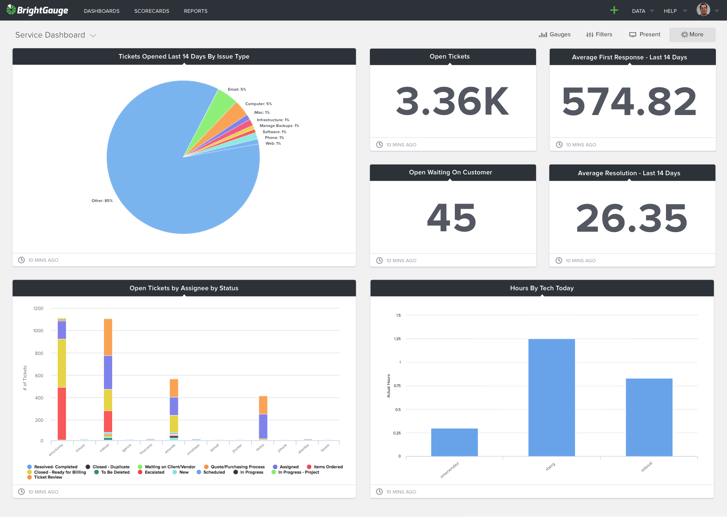 Kaseya BMS Executive Report Templates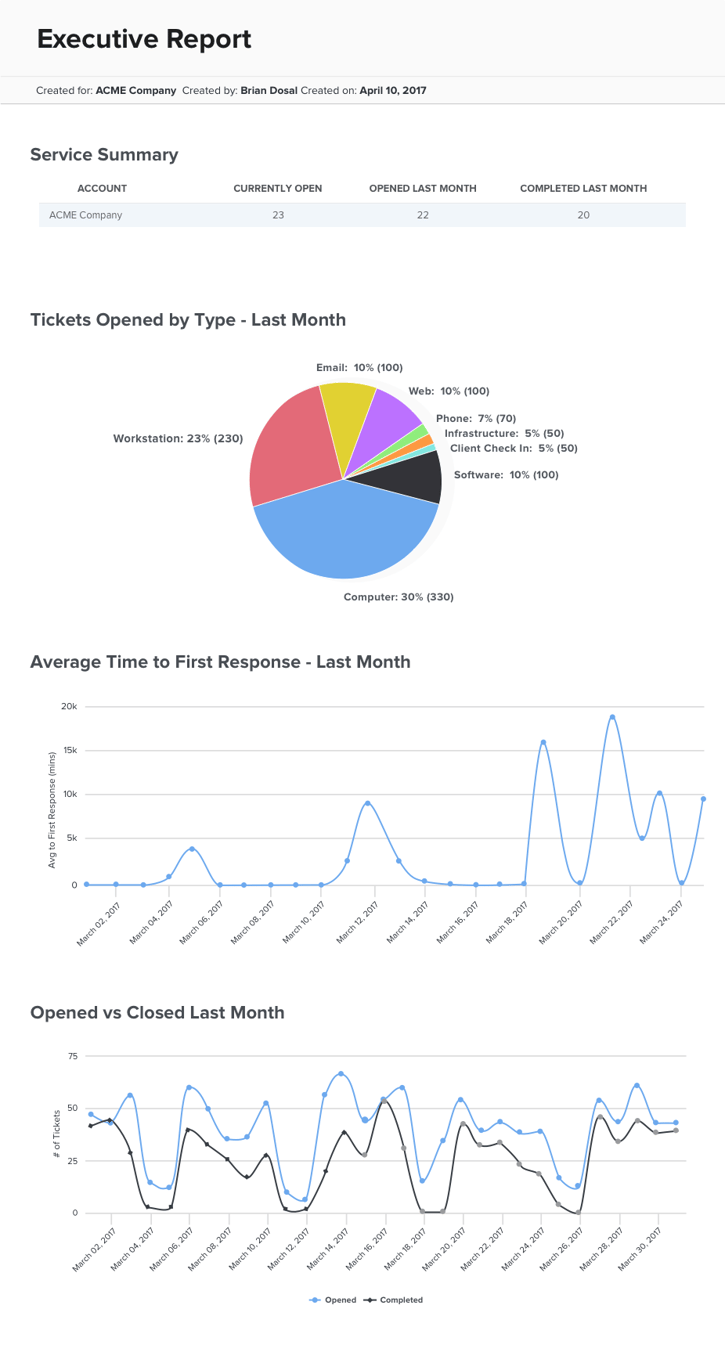 With a Kaseya BMS report template, it's no sweat to customize an automated report for each one of your clients. Simply set up the report once with the data they want to see, and schedule it for the time they want to see it. It's an effortless way to keep your work at the top of their mind, and show them the value of the services you provide.
Customized, Complex Gauge Building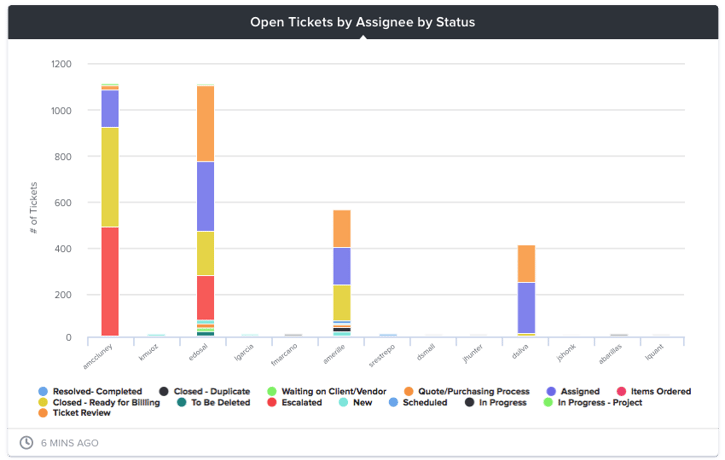 When your team is managing dozens or even hundreds of tickets each day across multiple networks, having the ability to monitor all ticket trends at once saves you the time and frustration of manually compiling the data. For example, with an Open Tickets by Assignee by Status gauge in place, you can easily see ticket trends among your Techs. You can clearly tell who may need additional training to reduce the number of ticket escalations, which Technician is being delayed by customers who haven't responded to open tickets, or even ensure that your team is getting an even split of ticket types as compared to their peers.
Spend less time sorting your data and focus on calling the right shots, at the right time with the info at your fingertips! To learn more about how you can make data driven decisions in your managed services business, please visit Kaseya BMS + BrightGauge.