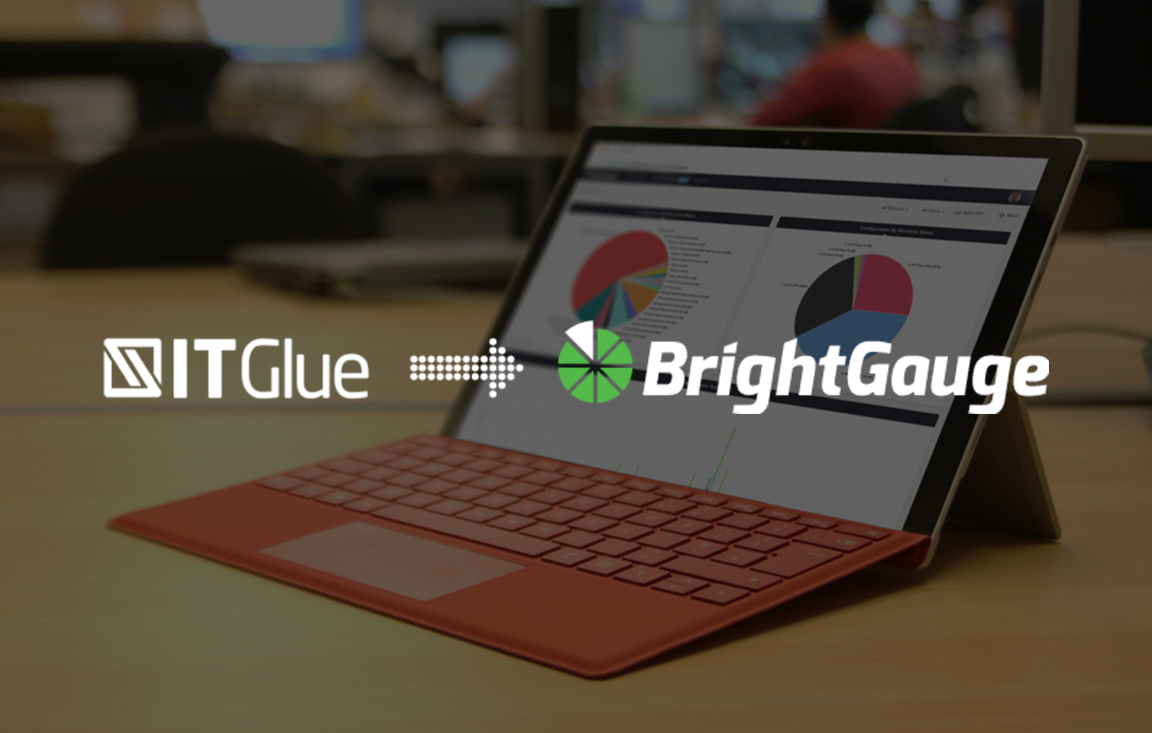 We're excited to announce our new integration with IT Glue, the documentation solution built specifically for MSPs!
 
IT Glue, the SOC 2 compliant IT documentation platform, keeps critical application, device, and password information at your fingertips. And because IT Glue eliminates the need for spreadsheets or wikis, your team will be more organized and efficient than ever before.


How to make data driven decisions with IT Glue + BrightGauge
With IT Glue data in your BrightGauge, it's easy to monitor each team member's progress towards achieving their documentation goals. You'll never again have to wonder if your team is using the tools you provide them!  


IT Glue Configurations Monitoring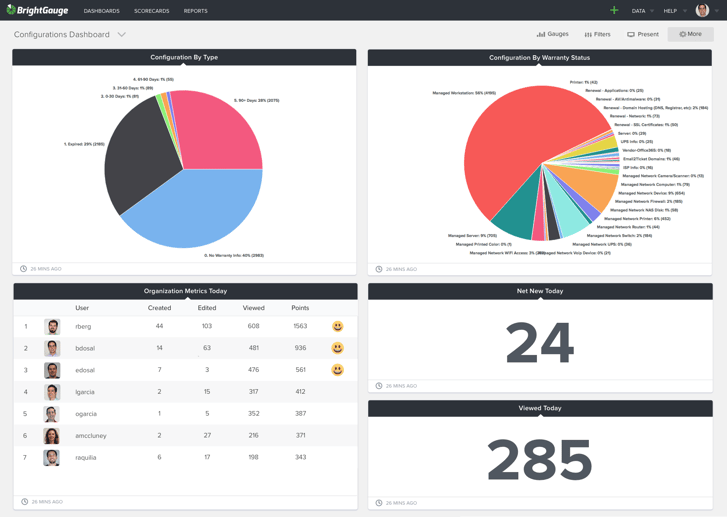 With a configurations dashboard, you'll see configurations by type or by warranty status at a glance, while also monitoring your organization's efforts towards documentation updates.
IT Glue Internal Report Templates

It's effortless to create a unique, automated report to keep your team updated on documentation activity using an IT Glue User and Document Metrics Weekly report. Just set up the report once and your team will stay up to date with the most important data points delivered right to their inbox, without the need for additional meetings!
Custom Leaderboard Gauge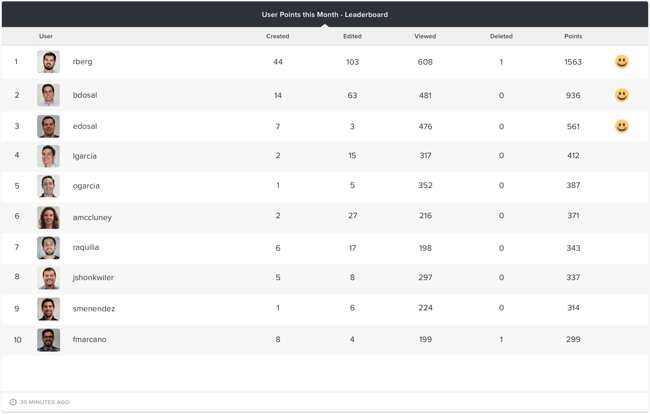 Your team has dozens of documentation updates to keep up with each day, but it's easy for those updates to fall through the cracks as other tasks compete for their attention. That's where a User Points This Month Leaderboard helps to pick up the pace, because it's easy to see each Tech's efforts towards creating, editing, viewing, or deleting documentation. With a point system and badges to effortlessly track progress, it's easy for you to coach or congratulate each team member based on their performance, while productivity improves across the board with a little friendly competition to see who can rule the top of the board!
To learn more about managing your documentation data alongside all the other metrics that run your business, visit IT Glue + BrightGauge. Please note that this integration requires API access, which is included in IT Glue's Enterprise plan.