We have released gauges to help those using ConnectWise Manage On Premise calculate their Client Efficiency Index (CEI).  What is the CEI you may ask?  Good question.
CEI is something that our founders used heavily when running their own MSP.  You can read a white paper from 2013 on the subject here.  For them, it was a way to see how a client ranks against the rest without having to dig deep into the data.  The formula is:

This at the most basic is a normailzed gross margin formula.  Internally, they had a goal to hit 60% across all clients, but if the goal is 60%, then normalizing it to 100% made it much easier to determine who was off and by how much.
Here's what you need to look at in that formula:
Gather Total Revenue by Client
All Monthly Recurring Agreement revenue per client
Include any add on T&M work for each client
Calculate Direct Costs
RMM license, Data Center Costs, Back Up Software, AV, Web Filter, etc.
These should be stored as additions within the client's agreement.  Additions have a price and cost and for this calculation, we should be looking at the addition cost.
Sum Fully Loaded Labor Cost
Actual hours related to each account fully loaded with burden rate
The cost is tied to members within ConnectWise Manage
Thanks to calculated metrics, we can now calculate this in BrightGauge.  Here's how it works in the app:
Layer 1 (hidden) - Revenue
Dataset: Invoice Data
Measure: sum of invoice_amount
Dimension: company
Reason: This is the sum of all invoices which will account for agreement and T&M revenue.
Layer 2 (hidden) - Labor Cost
Dataset: Time Entry Last 210 Days
Measure: sum of time_Cost
Dimension: company
Reason: This is where the fully loaded labor cost comes in.  The data for this is heavily reliant on having the data within ConnectWise Manage setup correctly.  Member cost information can be set on the individual member page within the setup tab of ConnectWise Manage.  The field in question is Hourly Cost within the Time/Expense/Billing Information section.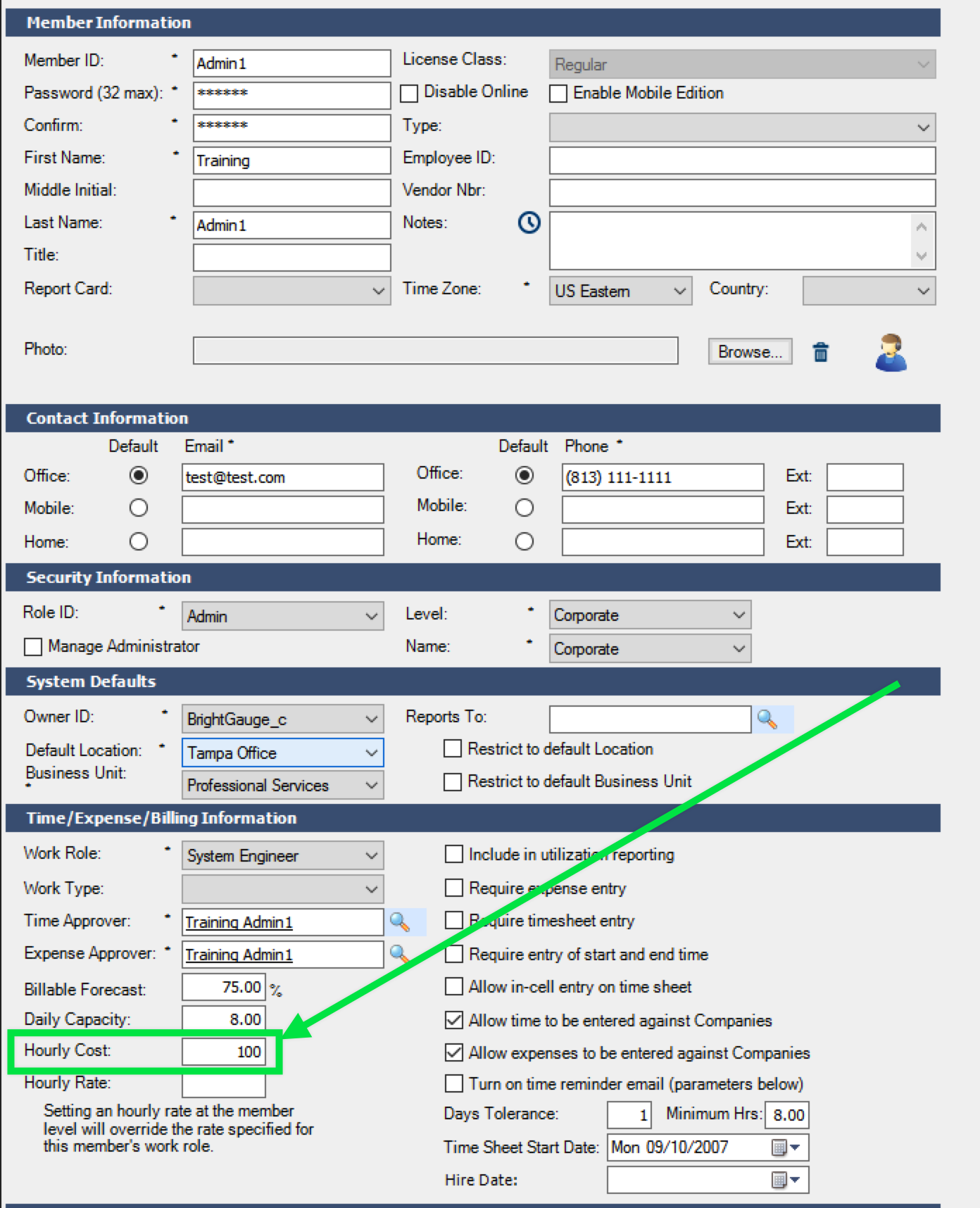 Layer 3 (hidden) - Direct Cost
Dataset: Agreement Data Monthly
Measure: sum of total_addition_cost
Dimension: company
Reason: This shows the costs attached with supporting the client, aside from the technician's time.  As mentioned above, this should include RMM licenses, software licenses, backup hardware, etc.  This information is being pulled from agreement additions.  Within an addition, you have the price and the cost.  We are pulling the addition cost, so make sure to have the cost associated with the addition.  If absolutely necessary, we can pull the price instead, just drop our support team a line to switch things for you.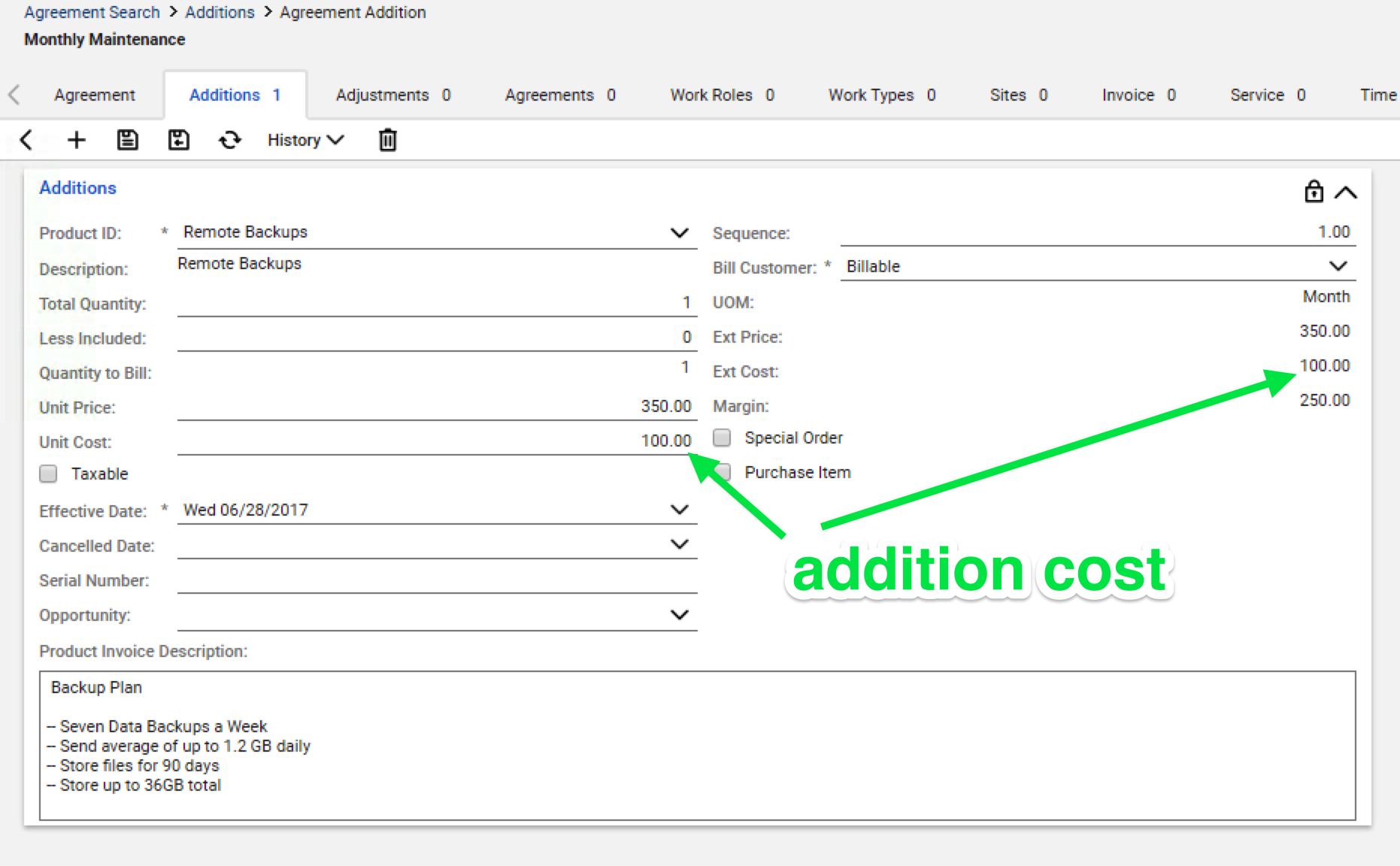 Calc Layer 1 (hidden)
Layer 1 - Layer 2 - Layer 3
Calc Layer 2 (hidden)
Calc Layer 1 / Layer 1
Calc Layer 3 (visible)
Calc Layer 2 + 0.4
Note: Layers 1-3 will have date based filters depending on the gauge (or what you want the gauge to reflect).
We have taken the above information and now included it in 6 new gauges: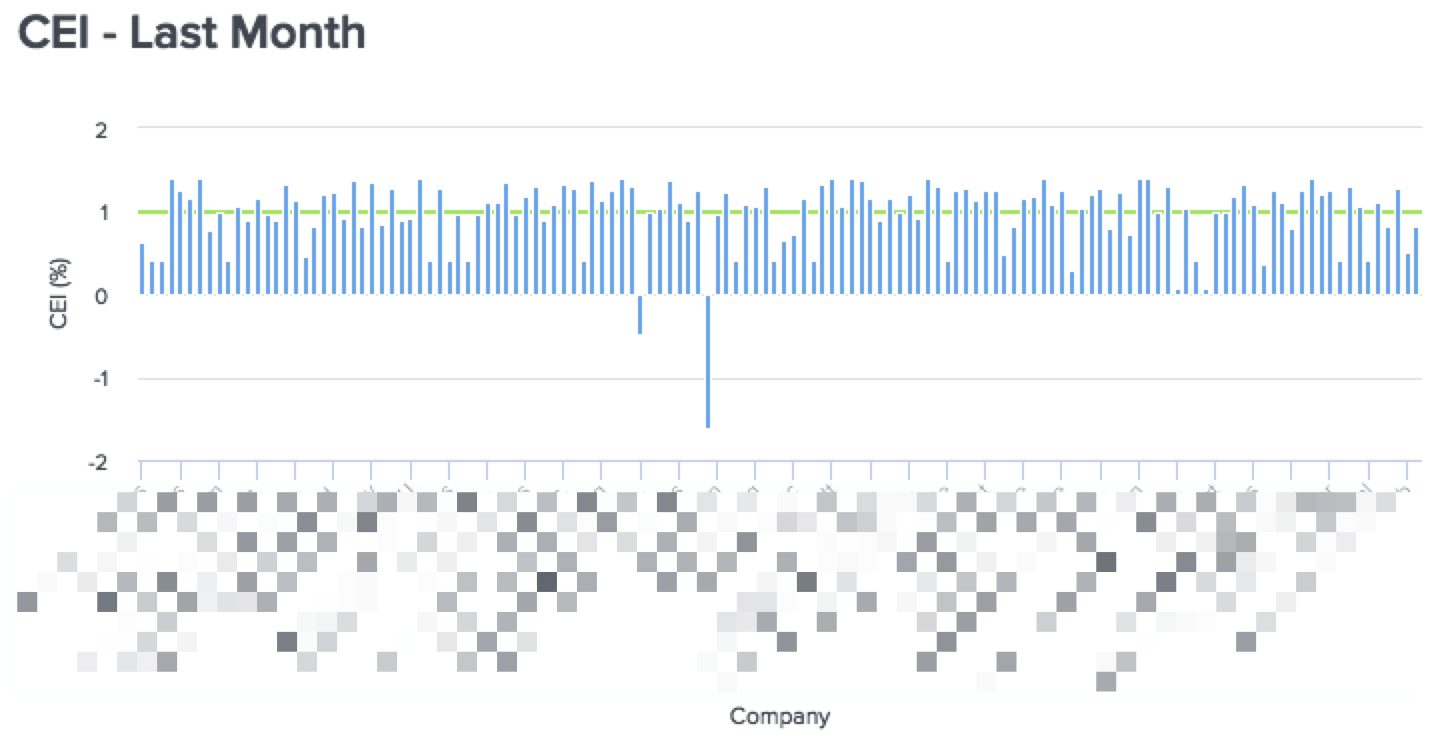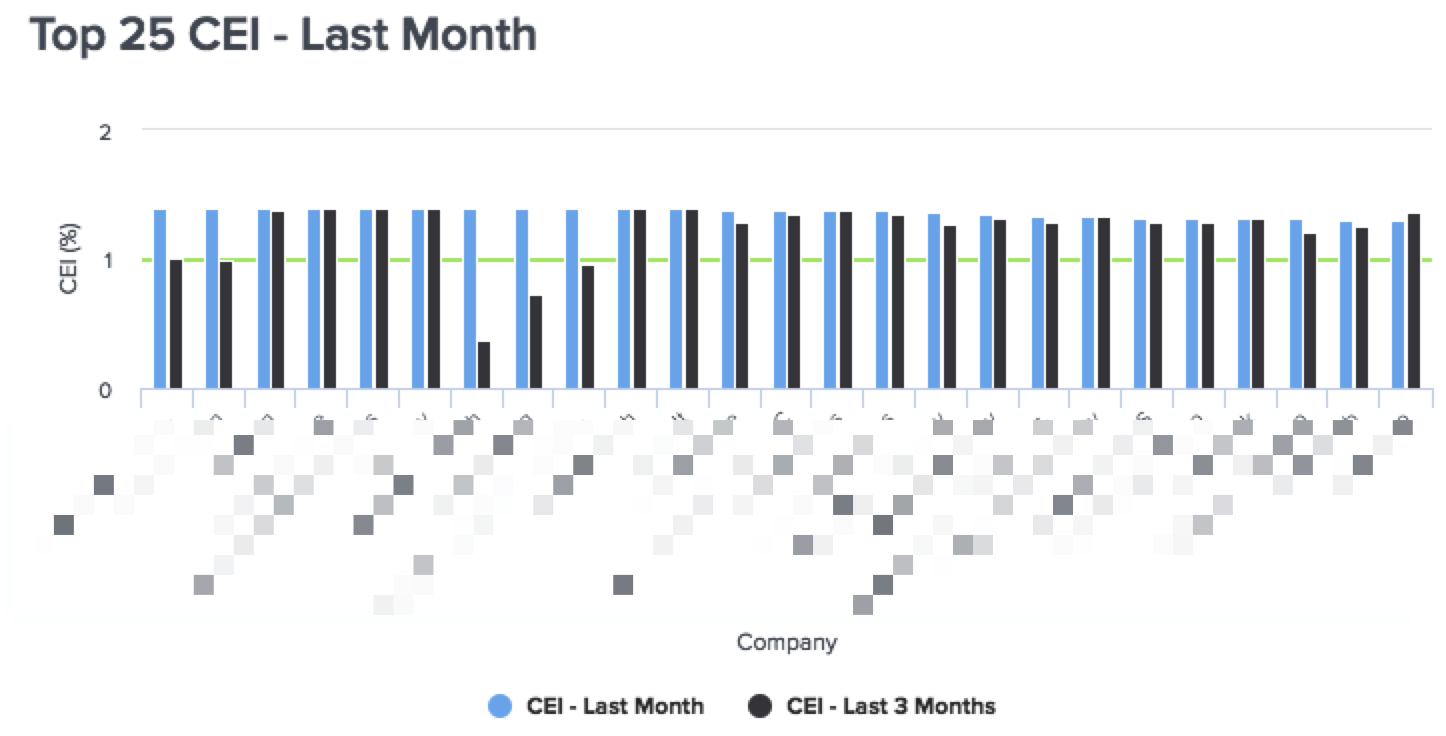 Bottom 25 CEI - Last Month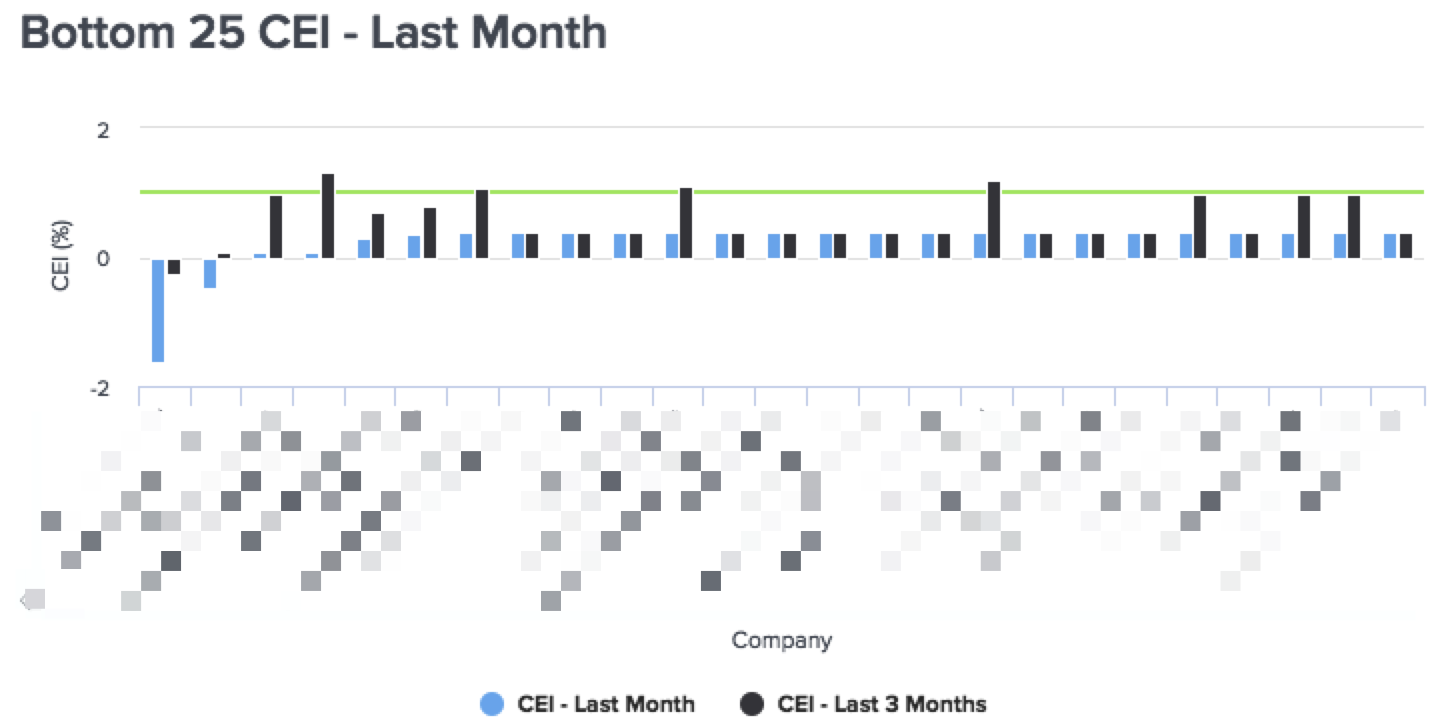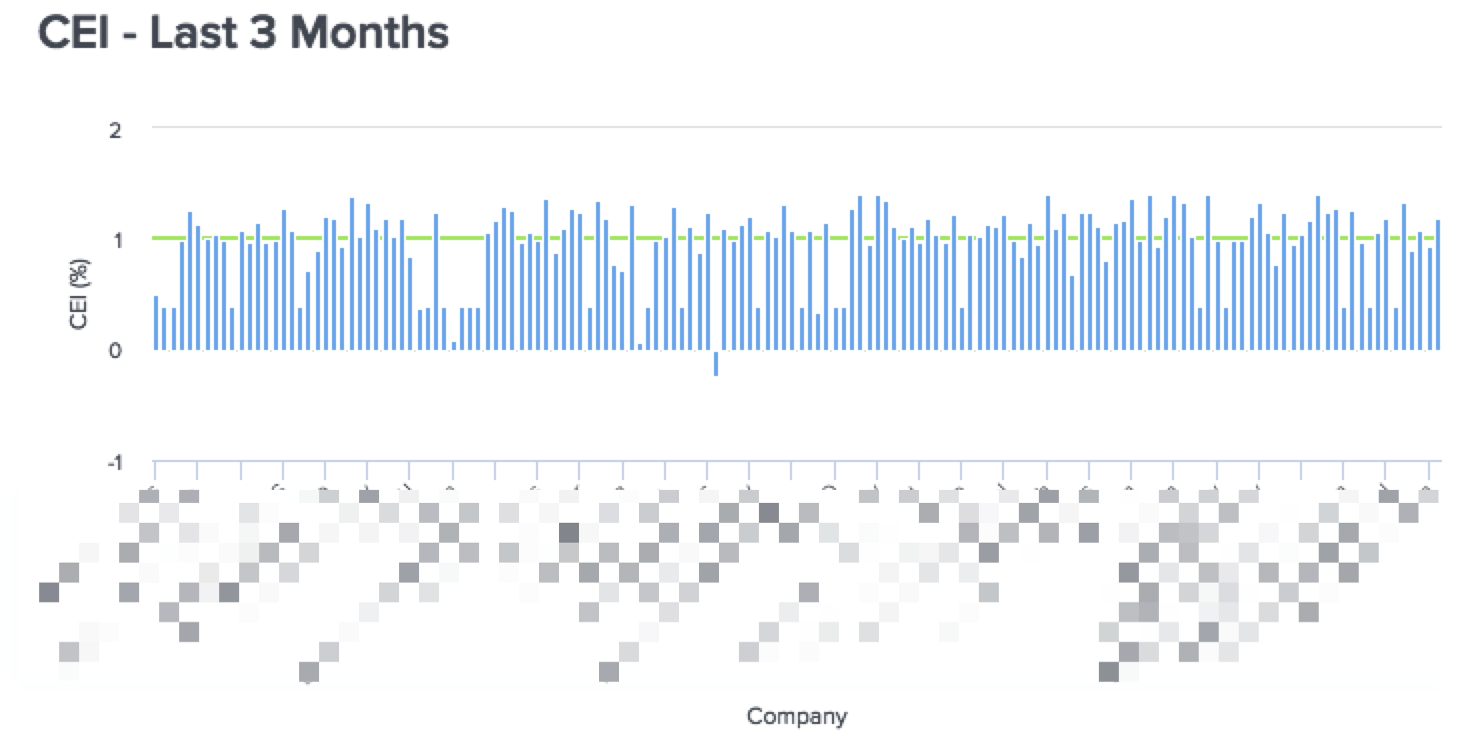 Top 25 CEI - Last 3 Months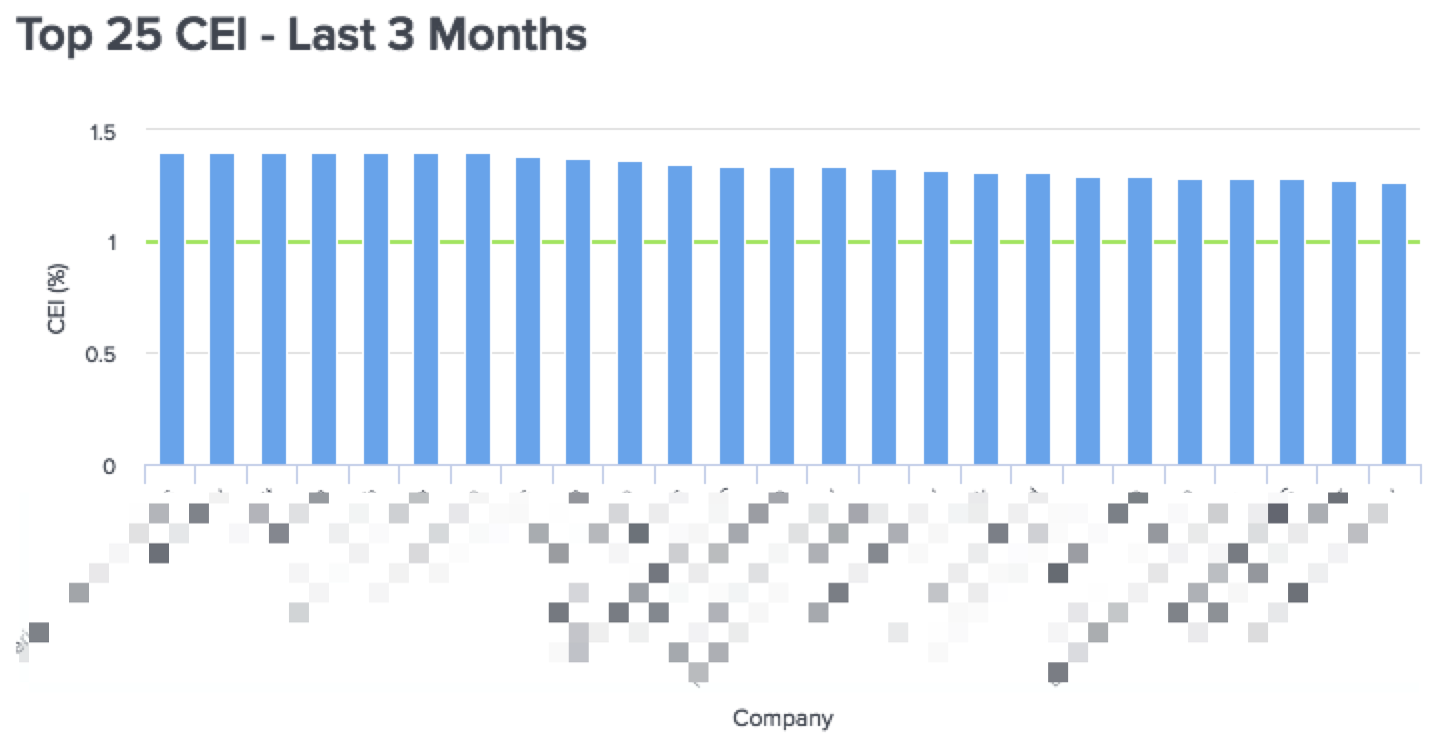 Bottom 25 CEI - Last 3 Months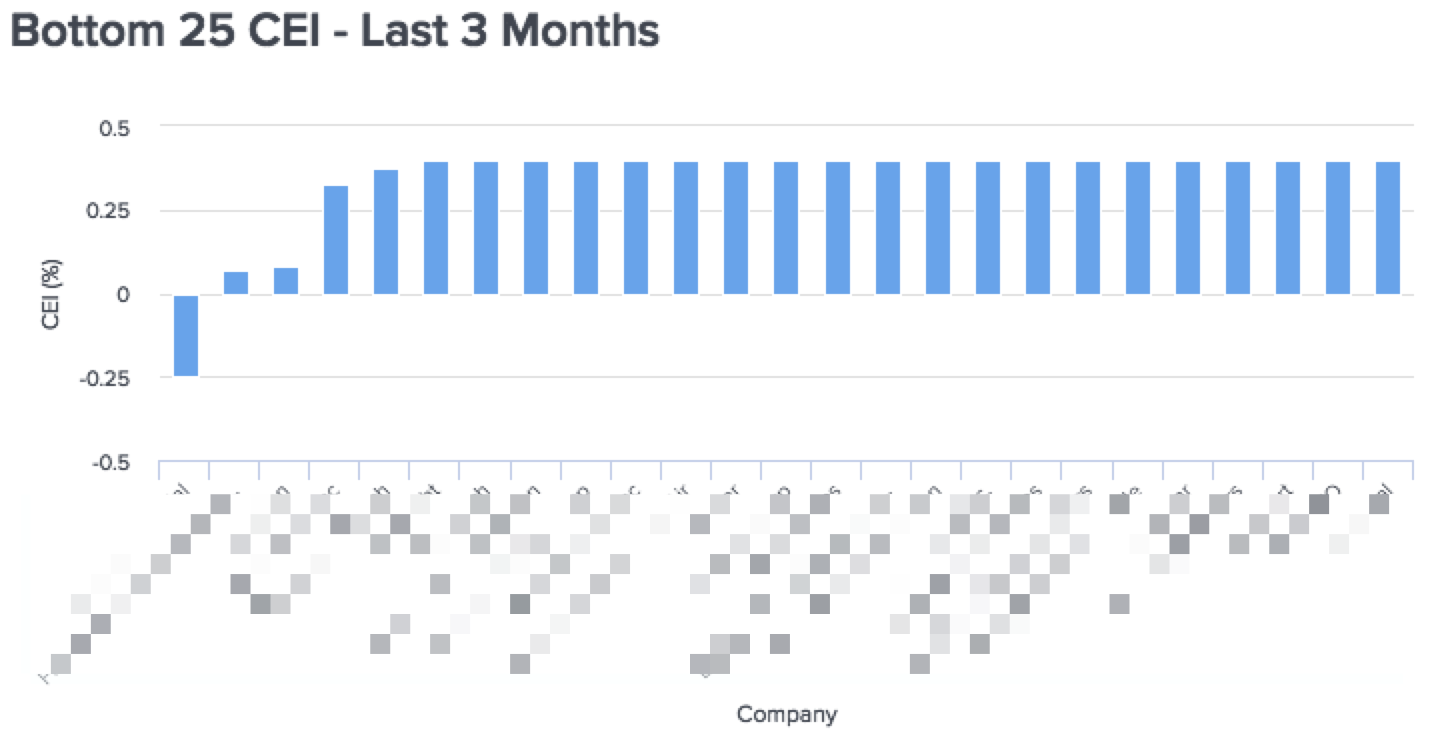 We hope you get a lot of great usage out of this new info!  As always, if you have any questions, feel free to reach out to us at our support desk.