With our newly launched Goal Management feature set, we have added a small but impactful feature for Outcome Goals: Completed & Missed Statuses.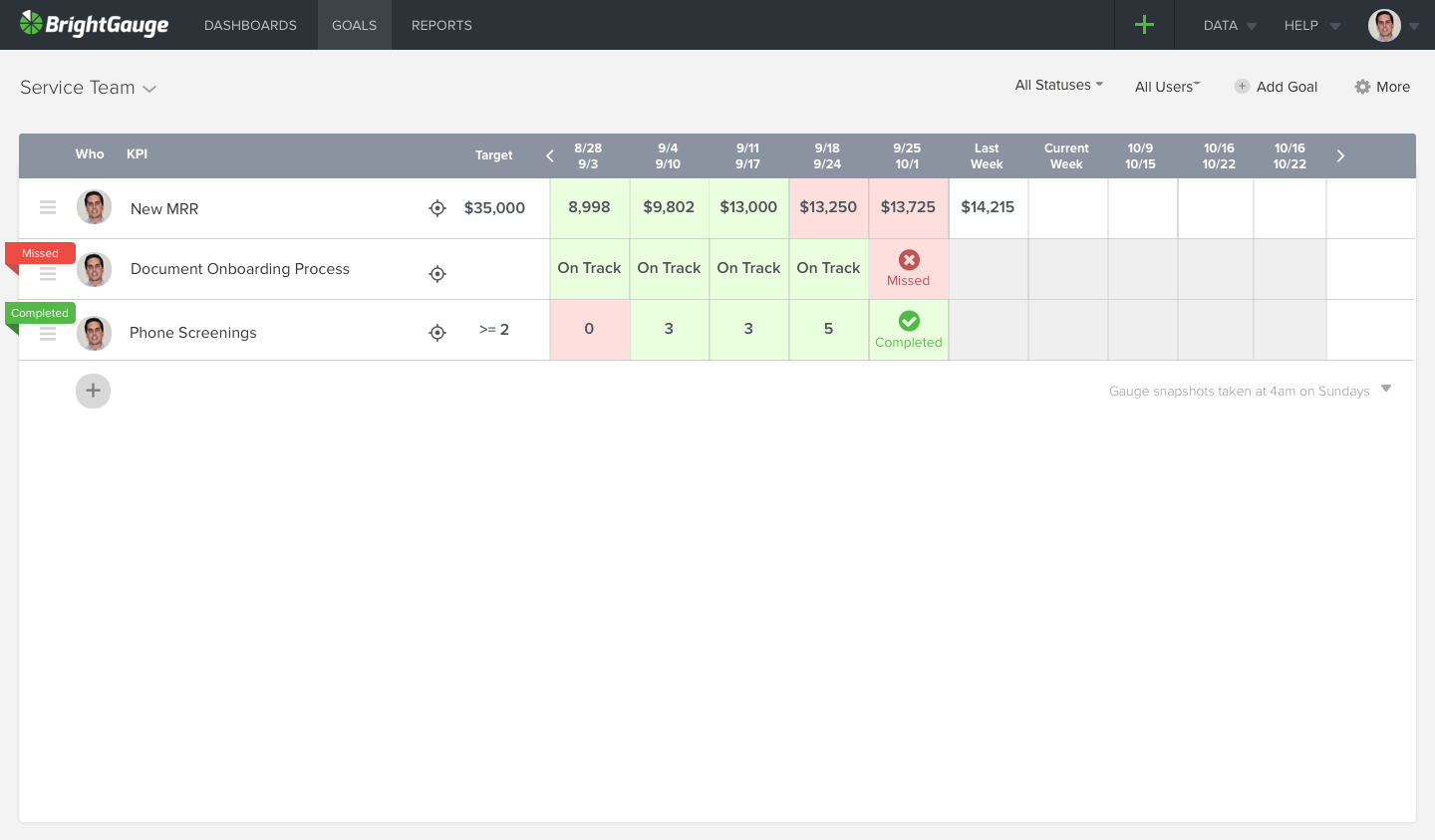 Here's how it works....
For any Outcome Goal (read about different types of goals here) you have the two new status options to check in with: Completed and Missed.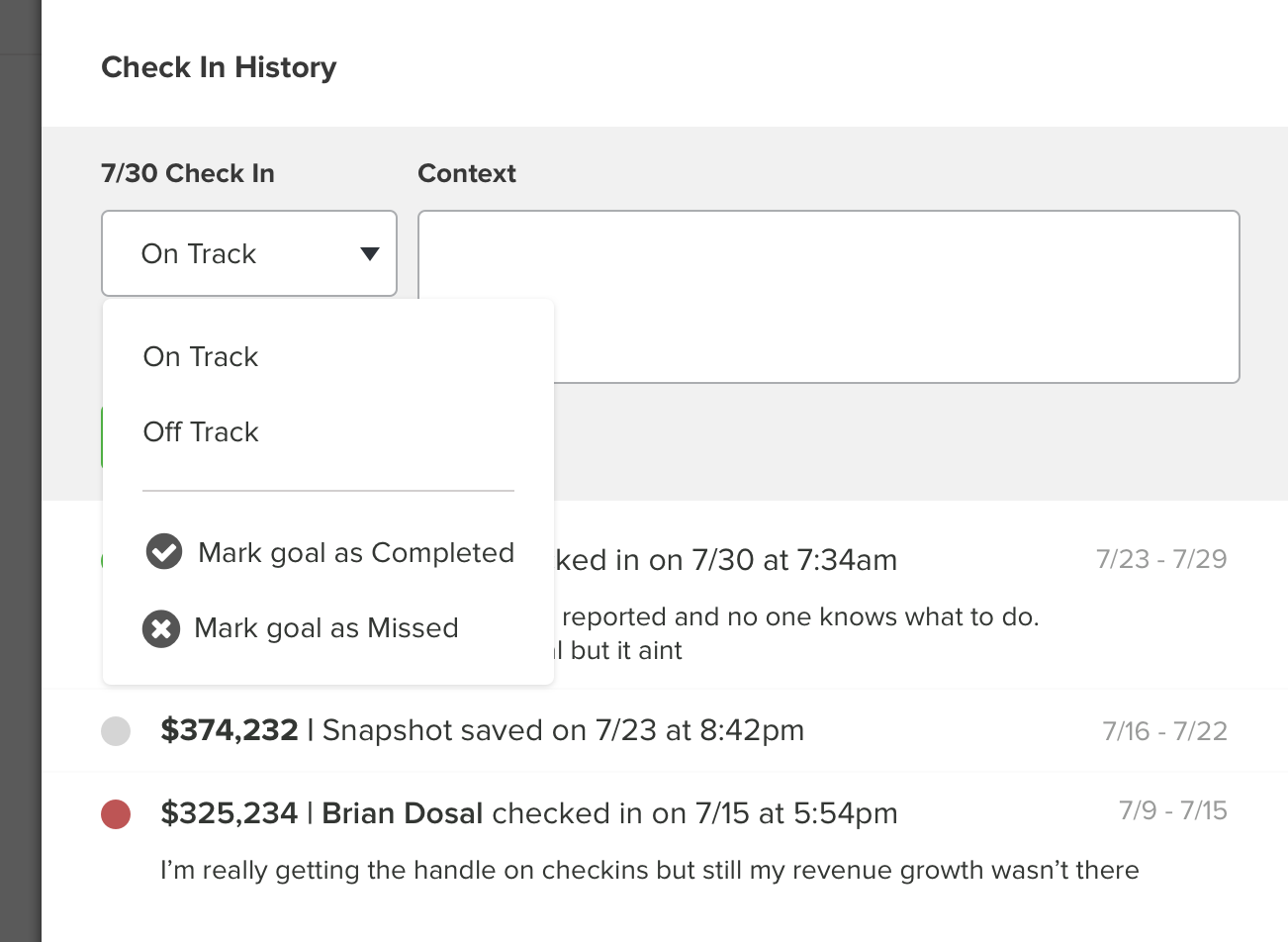 If you mark a goal as Completed or Missed, you will no longer need to check in each week afterwards. Your weekly summary emails will continue to show the goal with the Completed or Missed state from whichever week you completed it.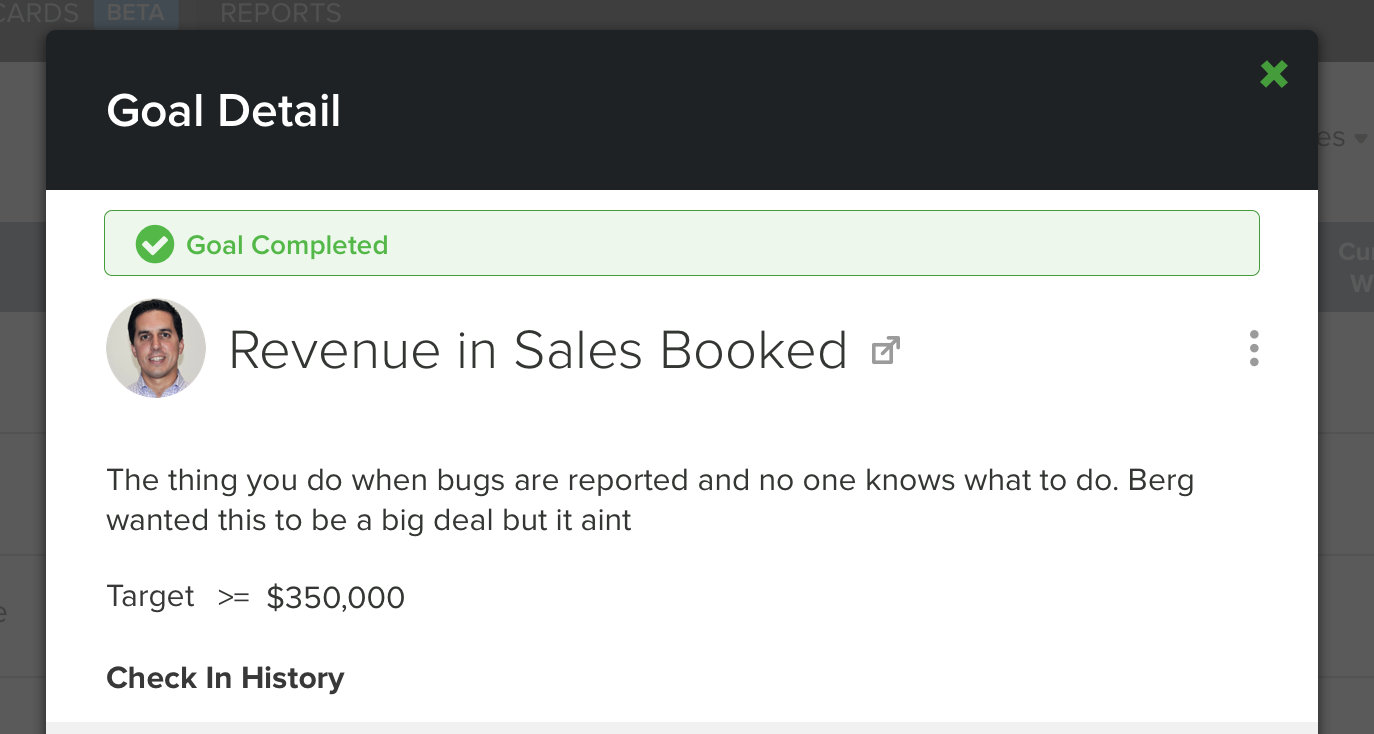 If you made a mistake, you can easily change your status back. Just select the check-ins and it will then become editable.
Good luck accomplishing your Goals!