Hello!
Just last week we added the ability for anyone on an account to have access to a Scorecard without having to be on assigned a KPI on the Scorecard.  This is helpful if you want a particular VIEWER user to be able to view a scorecard.
A particularly cool feature is that now any user that is on a scorecard will receive the Scorecard Summary Email that gets sent out weekly.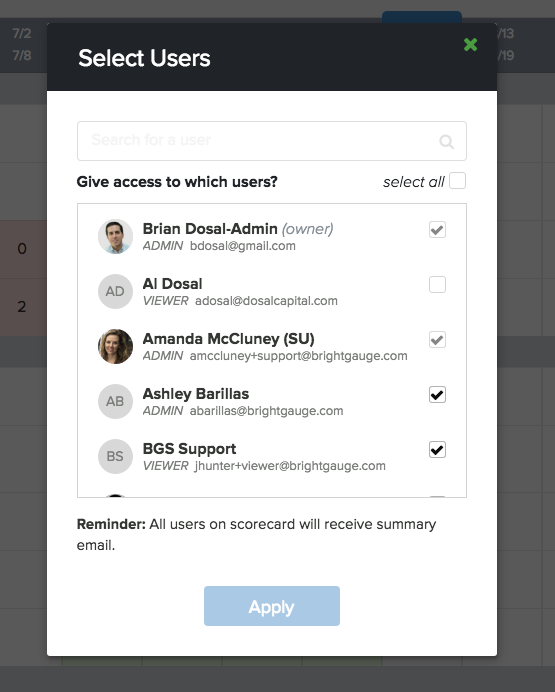 Note: If you remove a user from KPIs they are assigned on scorecard, they will not be removed from the Scorecard itself.