Unless you have an annual pre-paid plan, BrightGauge bills you once a month. This article details what you have access to through the billing page, how to update your payment information, changing your subscription type, adding additional licenses, and canceling your account.
Important Note: You must be an "Admin" user on the account, in order to access the Billing portal and/or request any billing changes to the account.
Manage Billing
To access your billing page, select Billing from your Account dropdown menu on the top right-hand corner of your window.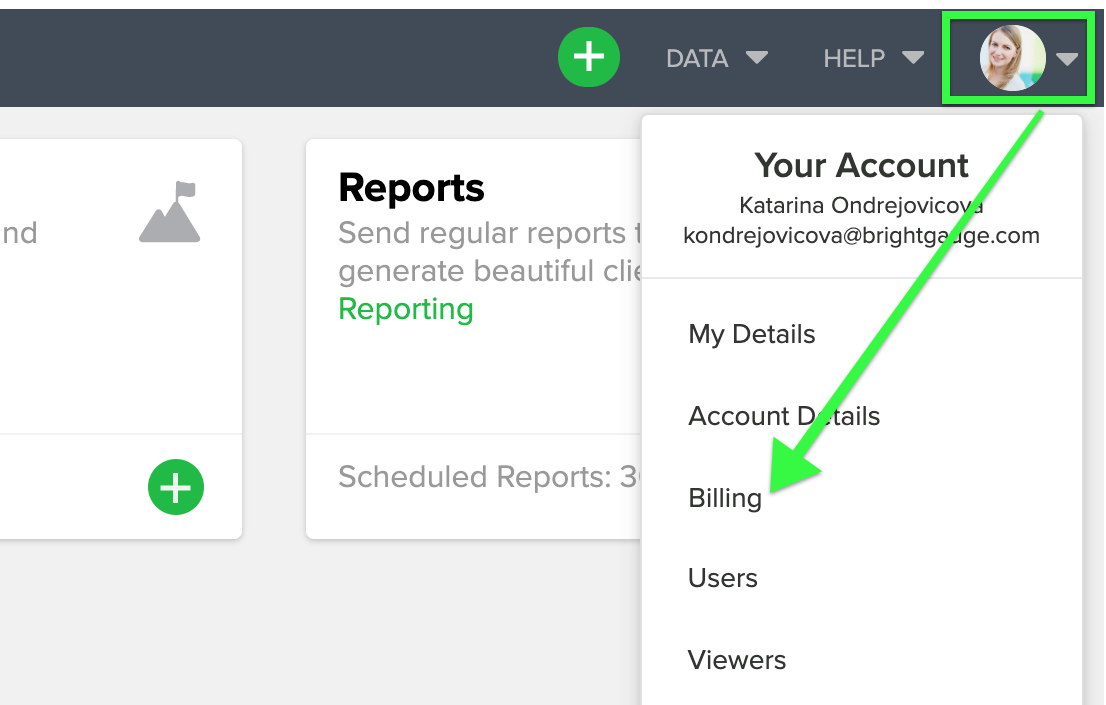 Once the billing page is up you'll see:
A history of all billings to date plus the option to download a receipt for each one.

The option to make changes to user and datasource licenses purchased.

Change your credit card information. (Including Billing Address)

Add email addresses for anyone you'd like to receive payment receipts.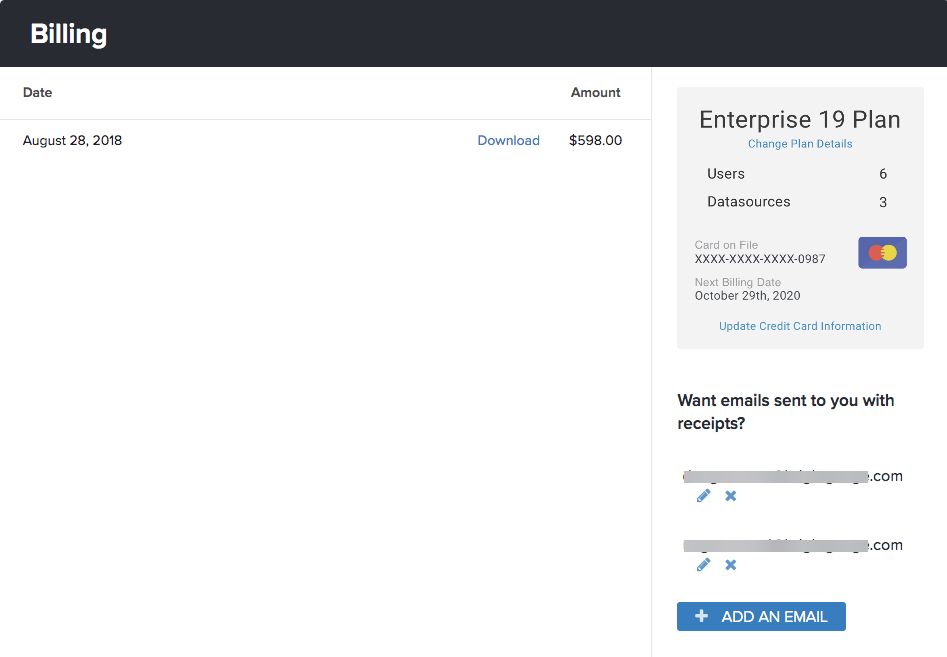 You can change the credit card on file by clicking on "
Update Credit Card Information"
to edit your payment information.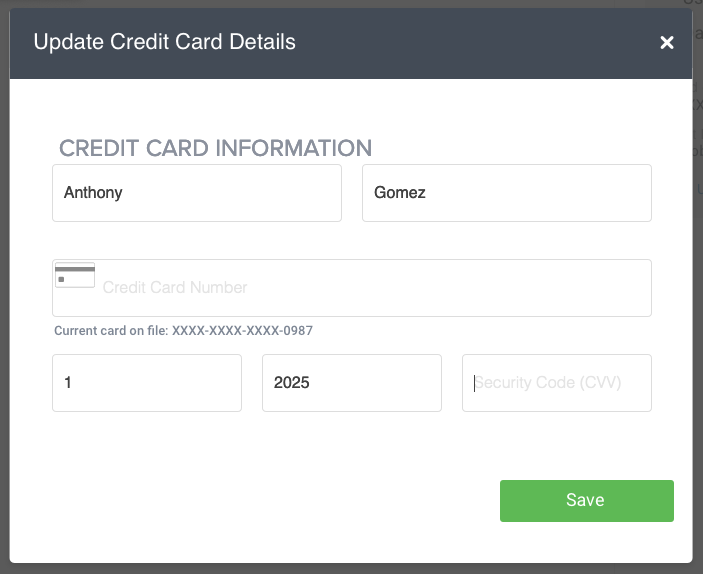 Plan Types
Our plans fall under
Standard and Enterprise
, with the option to add on additional datasources and admins. All accounts have unlimited Viewer licenses. If you have any questions, please contact Support by selecting
Help
>
Open a Ticket
from the top menu bar.
Changing Plans & Adding/ Removing Additional Licenses
Click Change Plan Details to update your plan information. Click the plus or minus signs to add or remove users and datasources, then click Apply.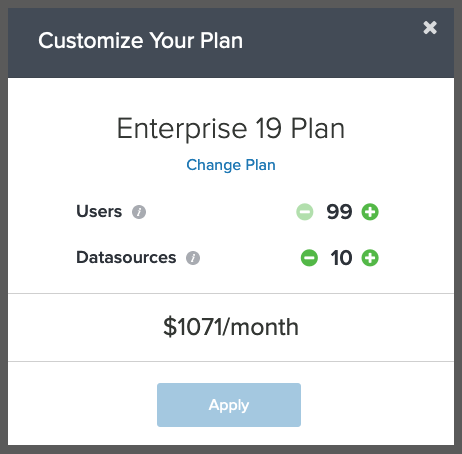 Canceling Your Account
If you would like to discuss canceling your account, please contact Support by selecting Help > Open a Ticket from the top menu bar.