Regular reporting is something that every MSP should be doing to keep up relations with their clients.  This document covers everything you need to know on how to create client reports in BrightGauge.  
Step 1 - Client Mapping
The first step is to teach BrightGauge the names of your clients and their corresponding names in each of your datasources.  Remember to include multiple or parent/child accounts if that's relevant to your client setup.  This document details how to configure clients mappings on your account.
Step 2 - Create a Client Report
This document covers everything related to creating a report. However, below are a few quick screenshots to create a client report
A - Create a report
B - Select Client Report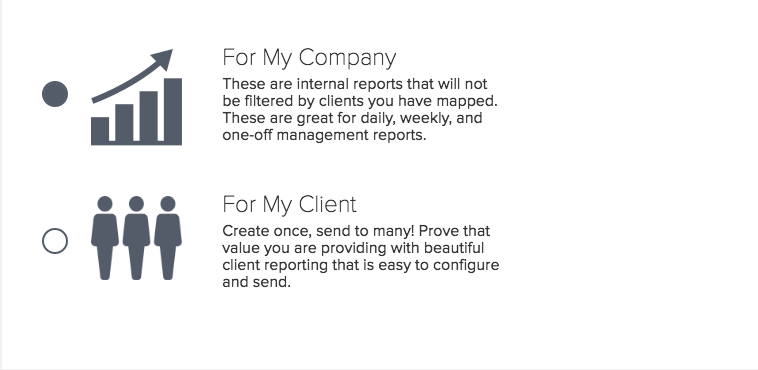 C - Select a Client or Clients
D - Either Keep Creating a New Report or Start from a Template
This is a new step added in 2017.  BrightGauge comes with new templates whenever you onboard a datasource.  So you can start from there or just keep going to start fresh!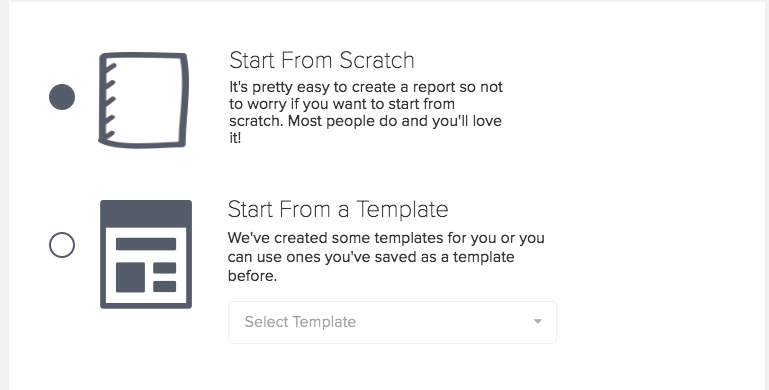 E - Add Gauges and Text Modules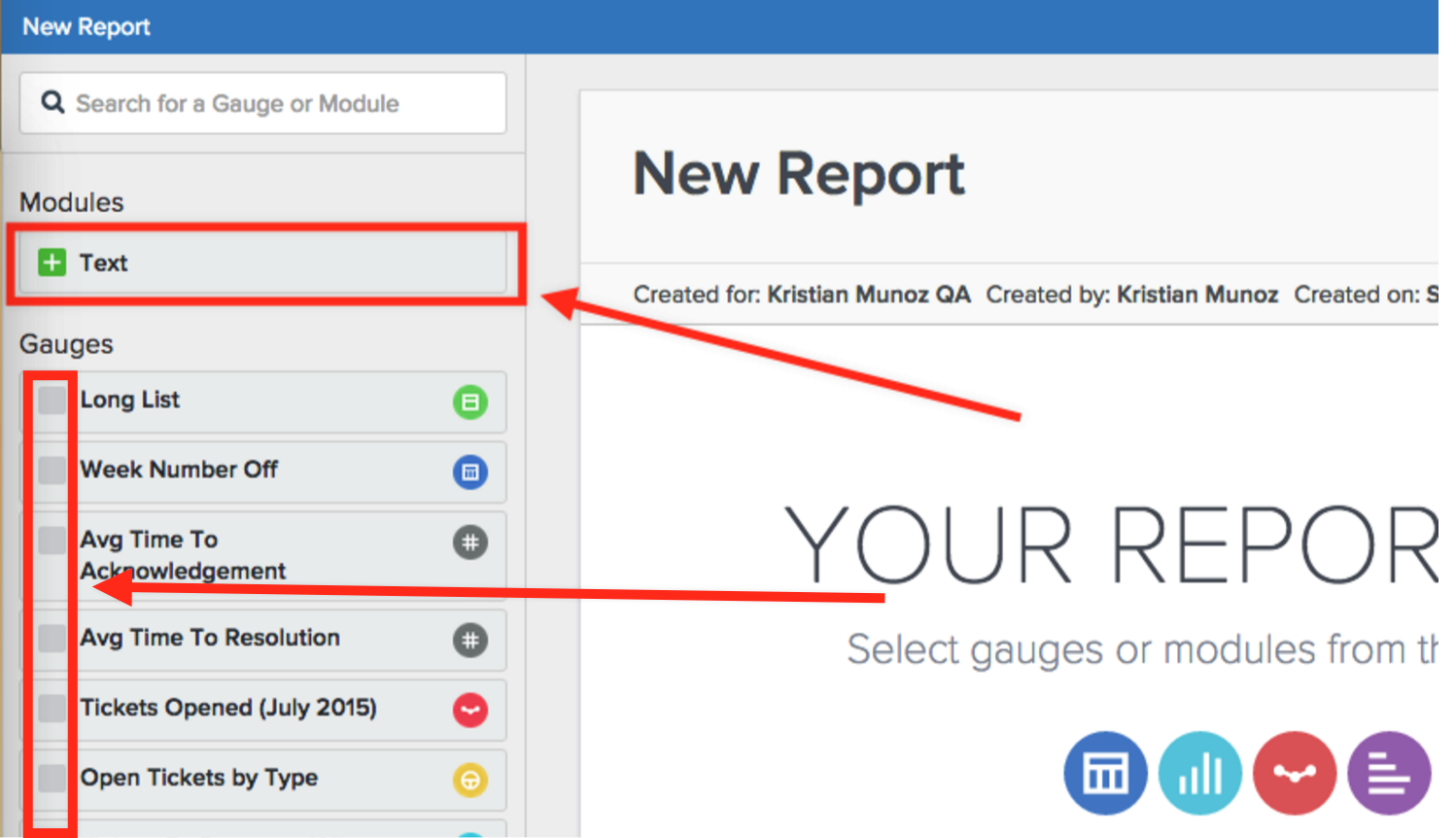 F - Preview Gauges for each Client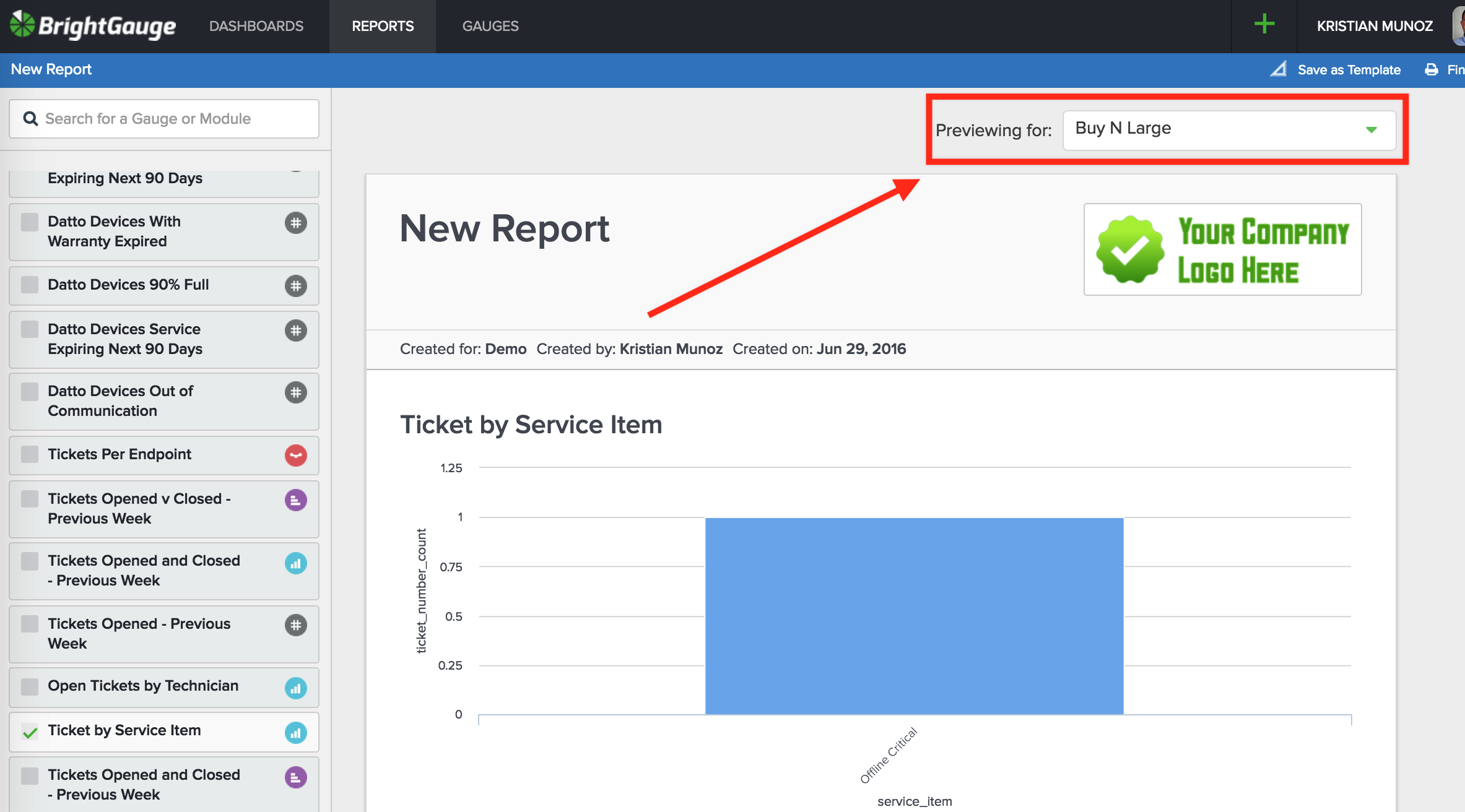 Step 3 - Finalize and Schedule Report
Once you've completed editing the report, go to the top right and click on "Next Step".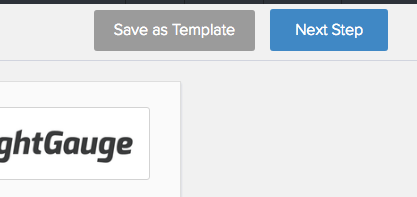 This will pop open a modal for you to configure the following settings:
Report Recipients (To: and Cc:)
This is where you will select those who will receive the generated report email. Placing your cursor on the "To:" or "Cc:" section will expand a dropdown menu that will show all users and viewers you have created in BrightGauge. You can search for desired users by typing their name, or simply scroll through the users populated in the drop down list. Clicking on the desired users from the list adds them as recipients. To remove recipients, simply click on the "X" icon next to their name.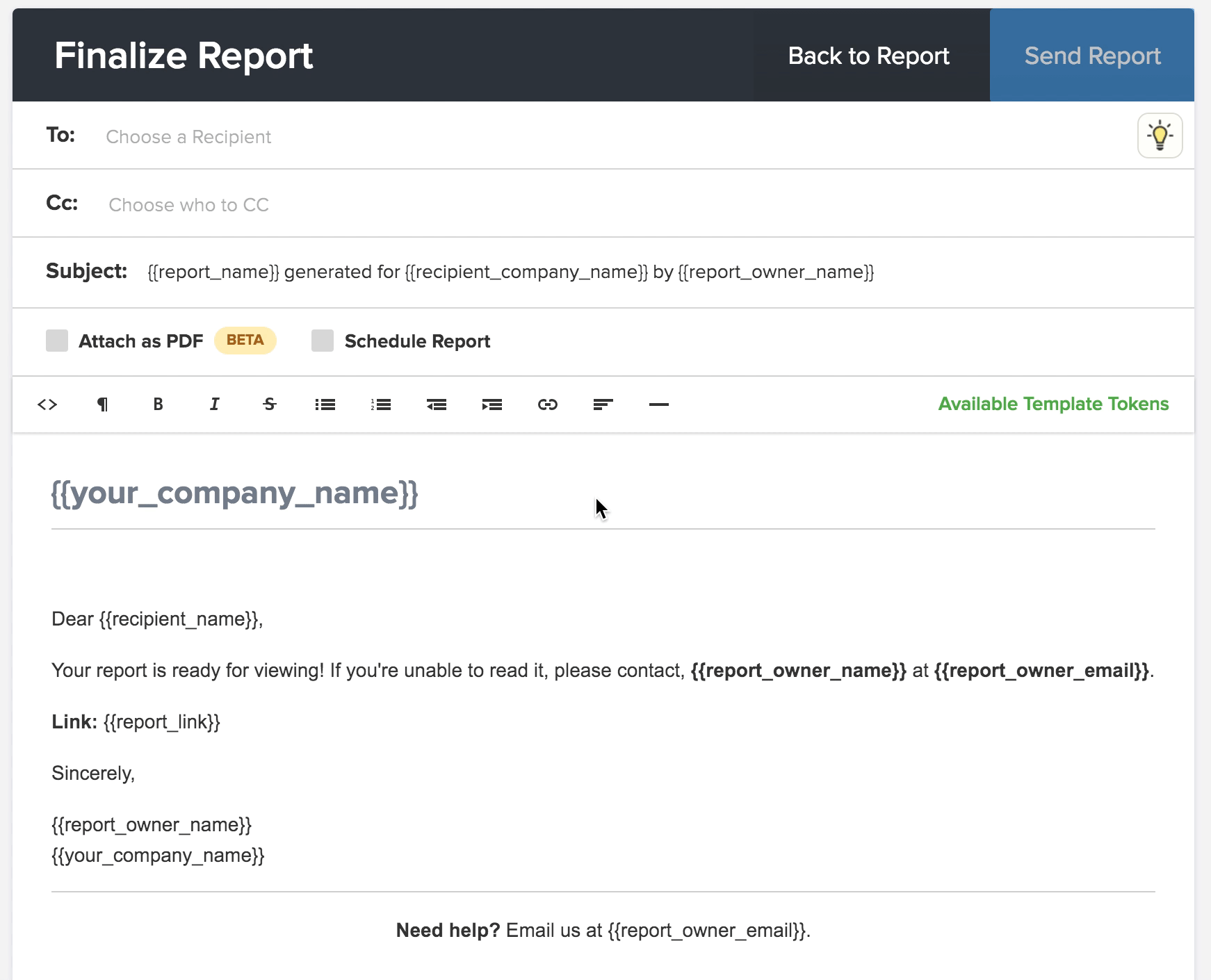 When creating a client report, there will be a line for 'All Client Recipients' in the drop down list. Selecting this option will send the report to the associated Client Recipients for the selected clients. (More information on Client Mappings and Recipients can be found here.)

You may notice the small light bulb icon in the "To:" section. This icon is simply a reminder/notification message alerting you that recipients listed in this section cannot view each others email addresses. (Each recipient will receive an individual email directed to them.)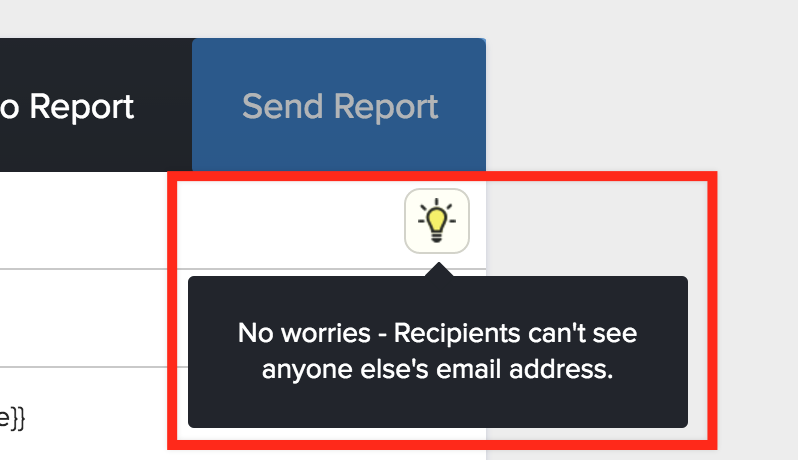 With regards to the "CC:" section, any user listed here will be copied on all report emails sent to those recipients specified in the "To:" field.(This includes "All Client Recipients".)
Email Subject and Body
When reports are generated, an email is sent to the selected recipients. The Subject and Body sections allow you to modify what is shown in the email. The sections function as text boxes where hard text can be entered. There are also preset tokens that can be used as well. These tokens allow certain changing data to be pulled in automatically for each report recipient, allowing each email to be personalized. These tokens are most useful for sending client reports and when sending to more than one company at once. The available tokens can be seen by clicking the "Available Template Tokens" above the body section. (Note: You can only use the tokens in this list. Putting anything else between double brackets will cause the email to break and not send. )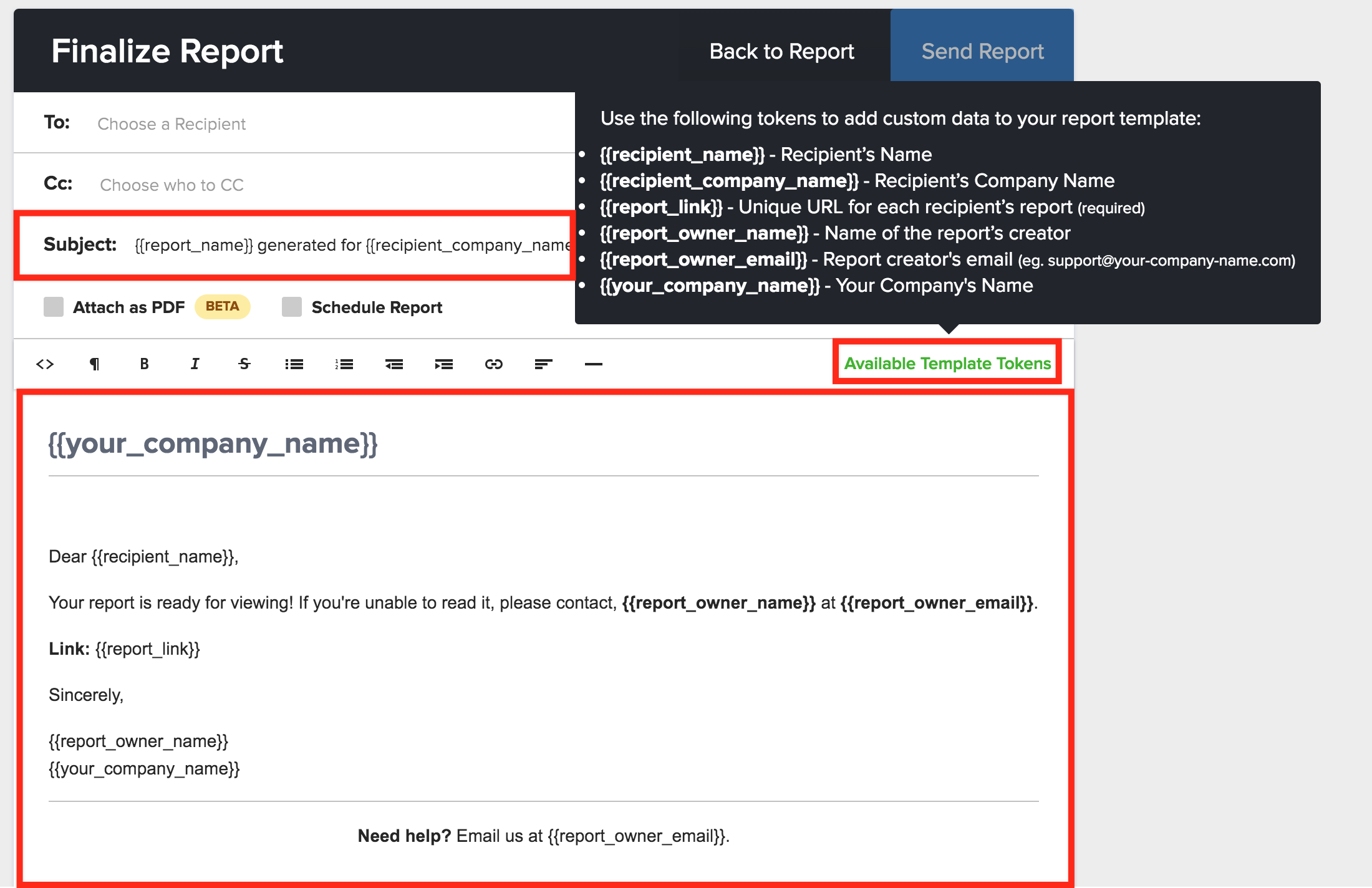 PDF Attachment (Beta)
This is a new feature that is still in its Beta stages. Selecting the check box for this feature, will include a PDF version of the report attached to the email. This is great for printing reports.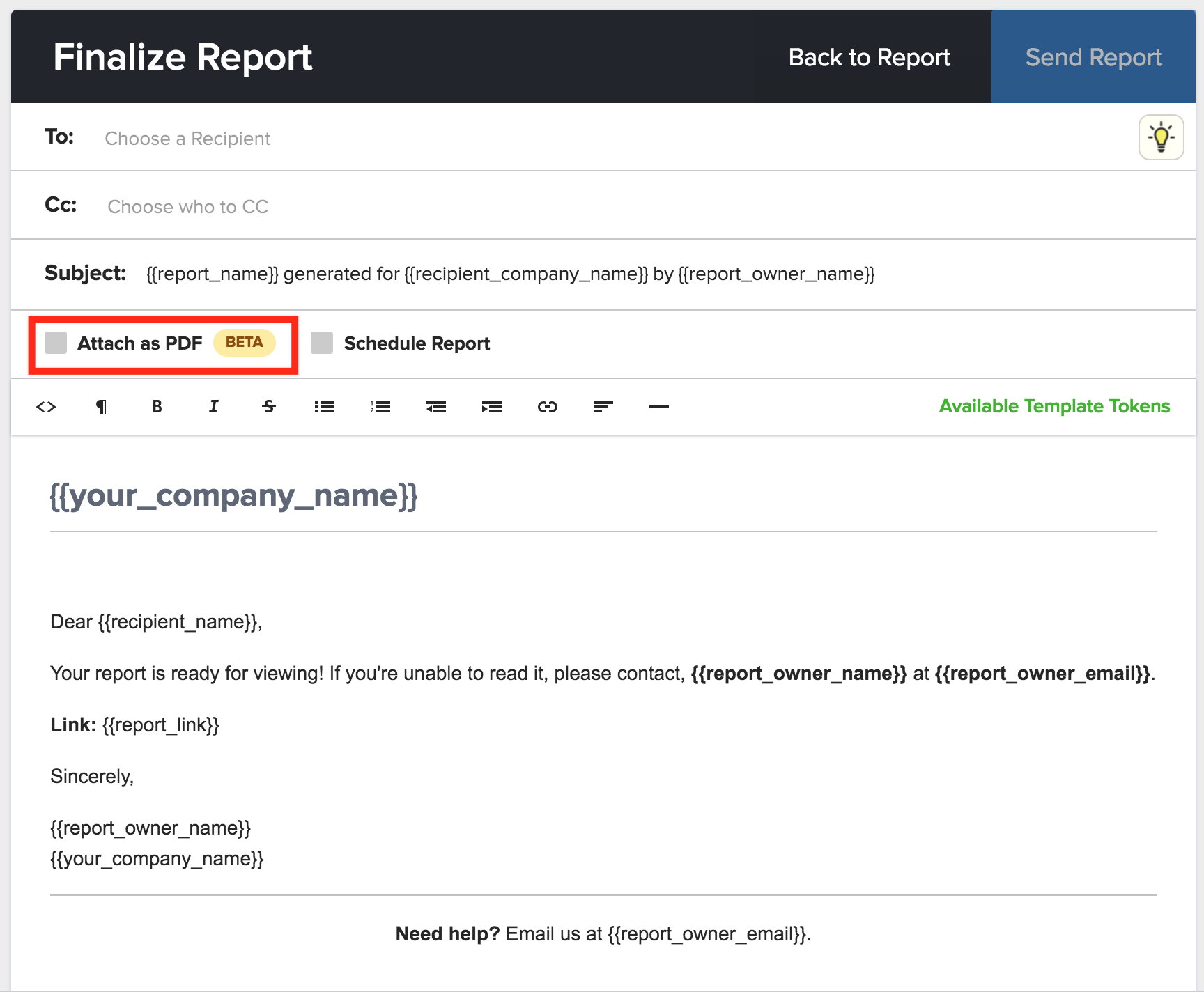 Schedule Report
If sending this report just once "now", this section can be skipped as the send "Now" option is selected by default. If you want this report to go out on a schedule, select this check box to bring up a modal that allows you to choose frequency that you want, along with the various settings within that frequency. The time of day that it is to be sent is related to the time zone settings in your account. Please note that if setting the report on a schedule, you can also have it send now as well.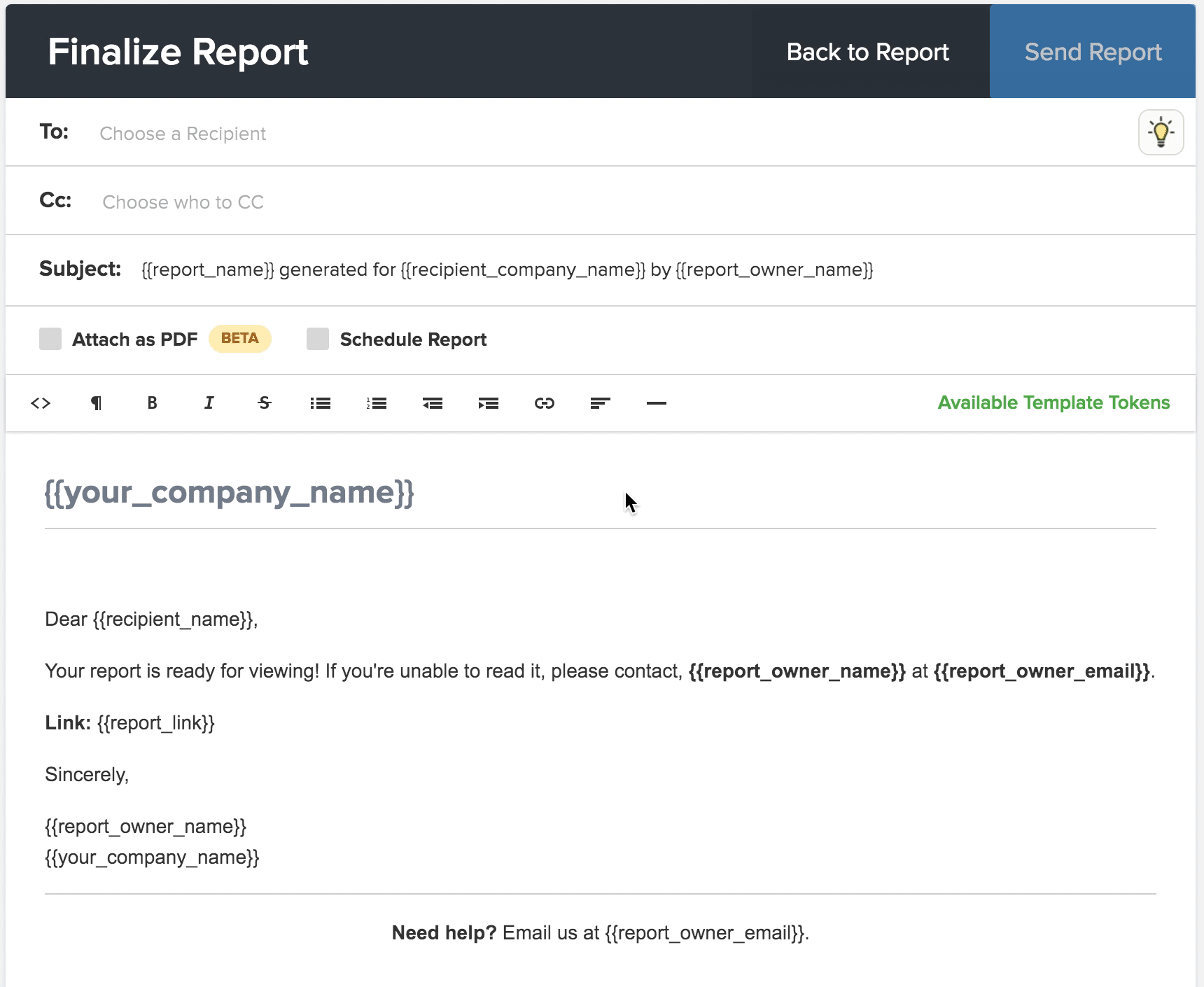 Once you have set the desired schedule, click on the "Update Report" button to apply the settings.
Video Tutorial
Please feel free to refer to the following video which outlines this modal in further detail:
Step 4 - Save & Send Report
Once you have finished with the finalize modal, click on the blue "Send Report/Schedule Report" button on the top right, and you're done!  You have the option to go back to the report you just created if you want to edit it and send it to others or go back to the reports page.  Going to the reports page will allow you to see your newly created report sitting right there at the top of the list.
Congratulations you've created a client report! 
Of course there are a few more options that you can make use of surrounding client reporting.  But we've got you covered, here are documents detailing that:
Setting Client Fields for Custom Datasets