Have a datasource without a SQL database or an API that we don't integrate with?  No problem!  We have an integration with Dropbox so that you can upload CSV files into BrightGauge as datasets! This document is a step by step guide for setting up the Dropbox integration within BrightGauge.: 
Step 1 - Log in to your BrightGauge Account  
If you haven't created an account yet, go here to get started.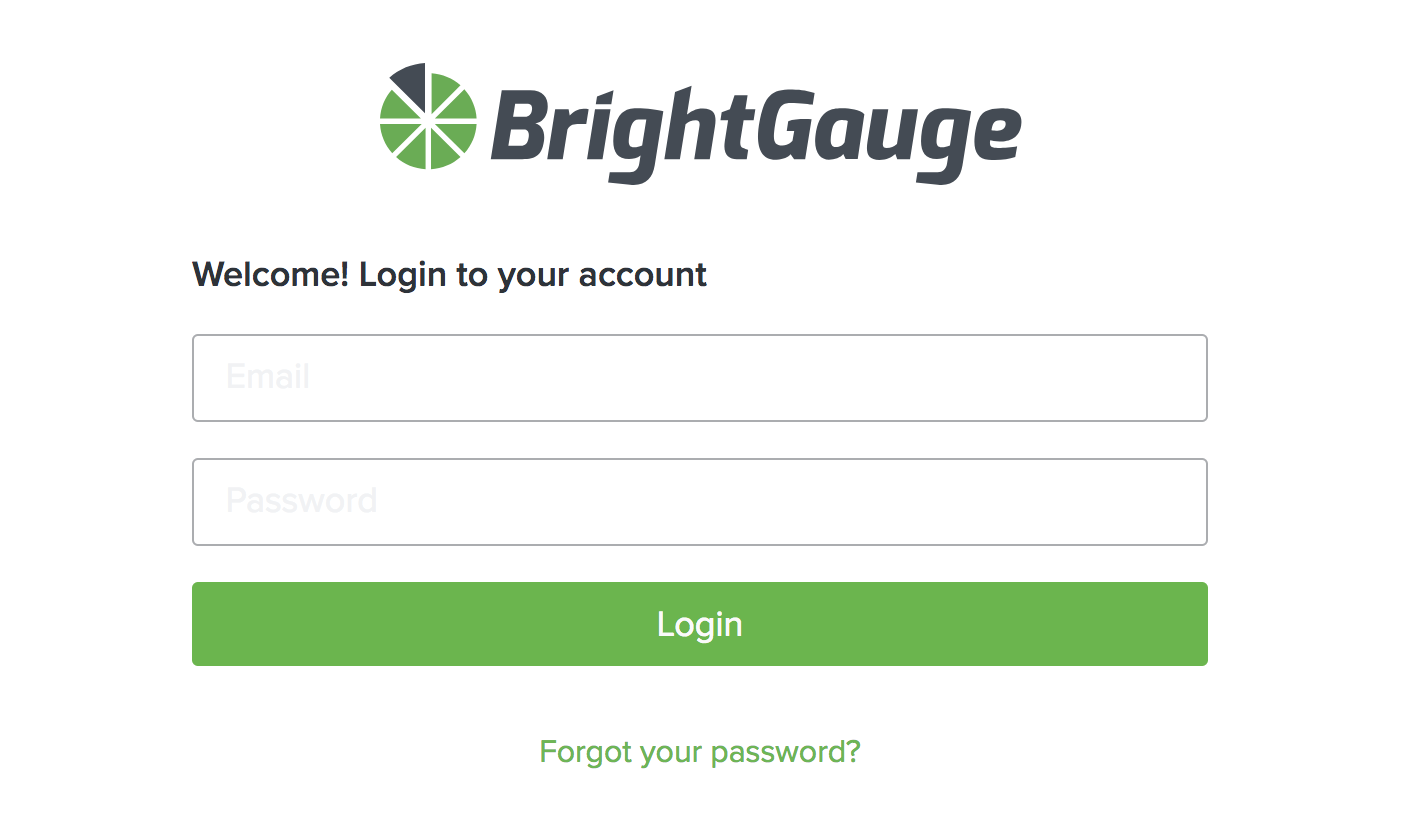 If you are logged in with a New Account:
From the account Overview page, click on the "Add a Datasource" button: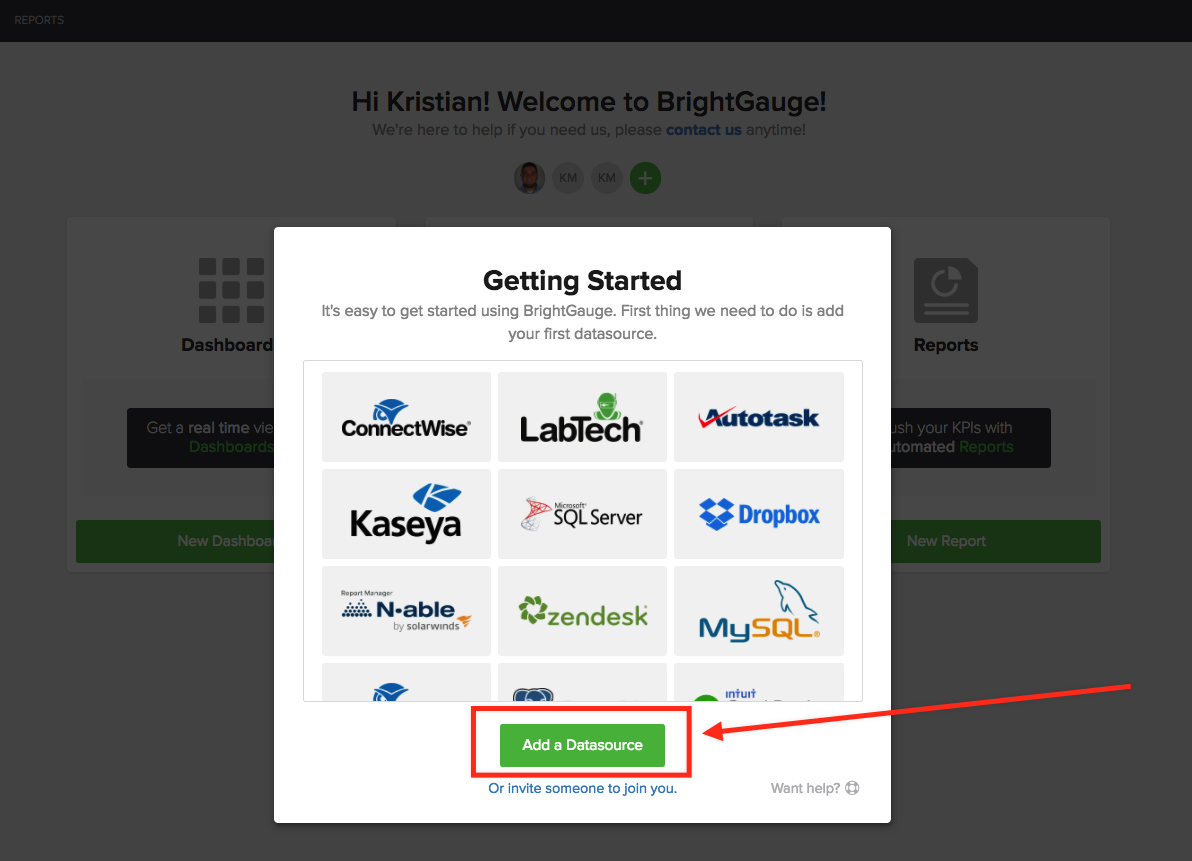 If you are logged in with an Existing Account:
Click on the "Data" menu at the top righthand corner of the screen, and select "Datasources" from the drop down menu:
Find the Dropbox datasource under "All" or under the appropriate category:
Whether a new account or an existing, clicking on the Dropbox datasource logo will bring you to the page below.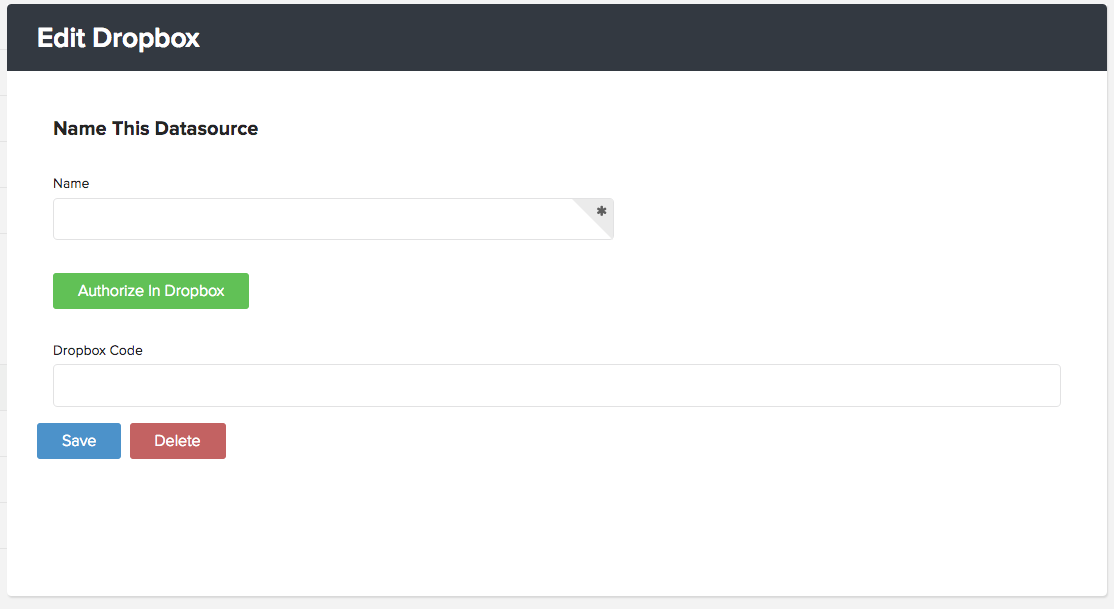 Step 2 - Authorize Dropbox
A. Click on the "Authorize" button from the datasource setting page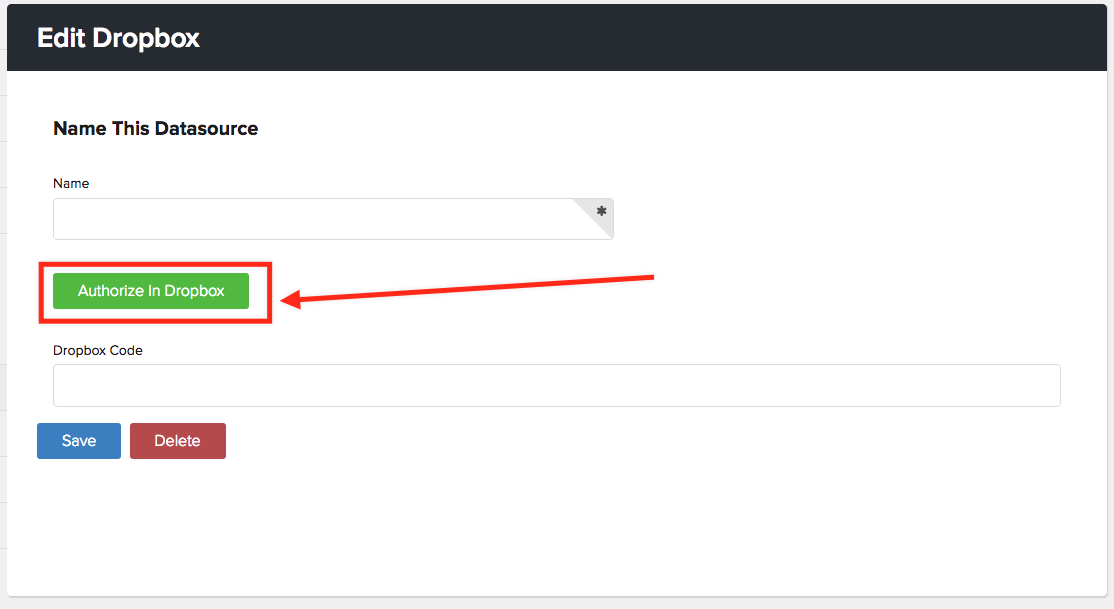 B. Login to Dropbox
(If applicable, put in the two-step authorization code)
C. "Allow" BrightGauge to connect with Dropbox
D.  Copy authorization code
Step 3 - Input Dropbox Code
You'll now need to fill in the appropriate information.
Name - Enter a name for the datasource.  This can be anything you'd like.
Dropbox Code - This is the code that you created and copied in Step 2 Part D.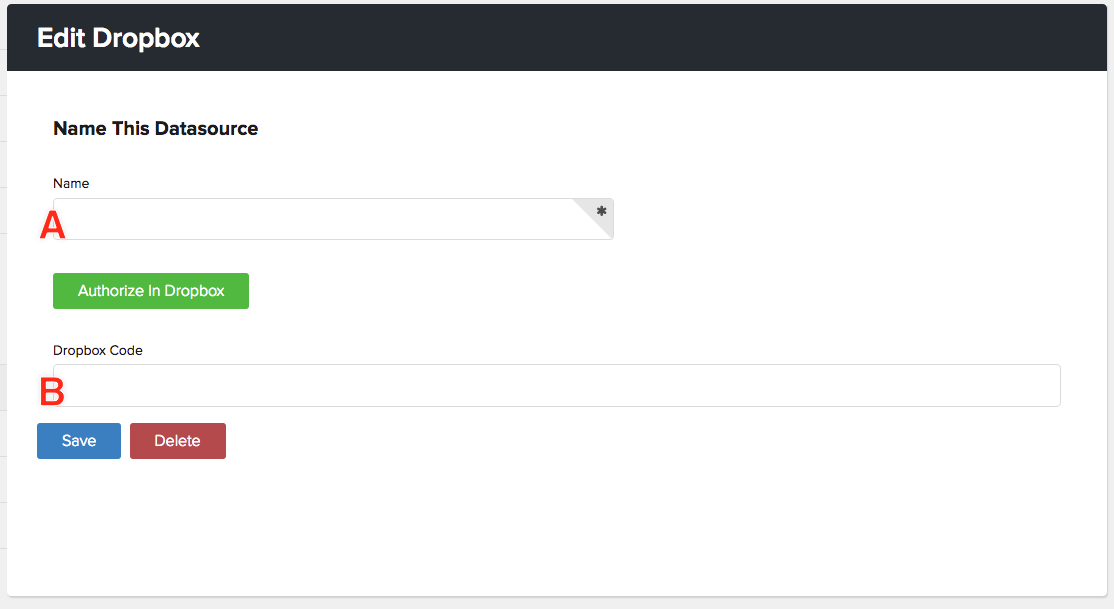 Step 4 - Test Connection
Make sure to test the connection.  If successful, save the connection.  
Once Dropbox is added to BrightGauge then you can start selecting CSV files to add into BrightGauge as new datasets.  A tutorial can be found here.