This document is a step by step guide for setting up the SolarWinds MSP RMM within BrightGauge.
Step 1 - Log in to your BrightGauge Account
If you haven't created an account yet, go here to get started.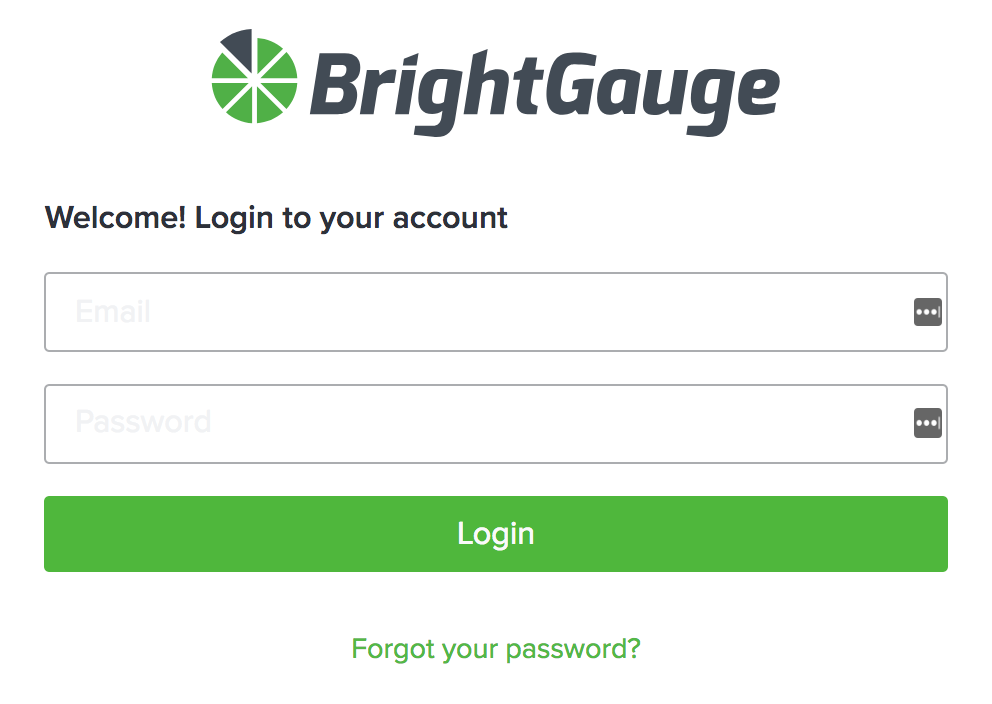 If you are logged in with a New Account:
From the account Overview page, click on the "Add a Datasource" button: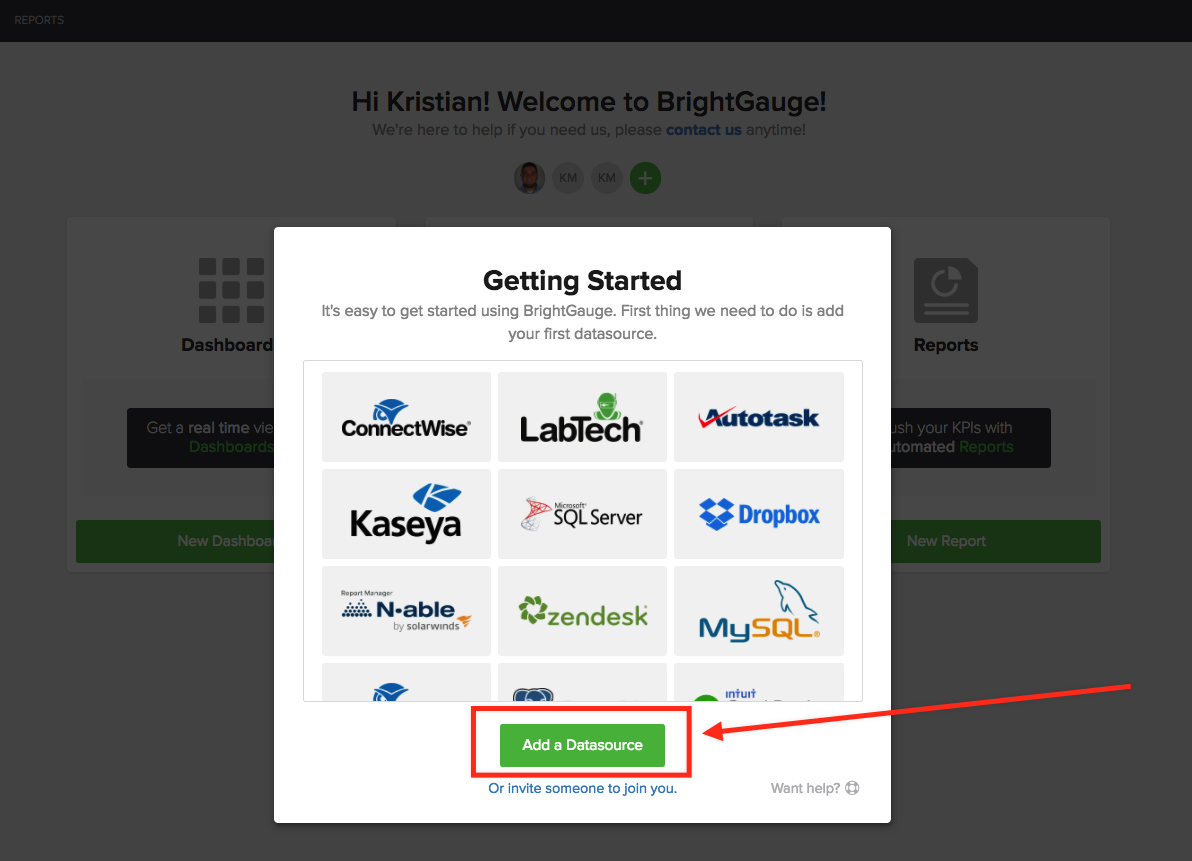 If you are logged in with an Existing Account:
Click on "Data" menu on the the top righthand corner of the screen, and select "Datasources" from the drop down menu: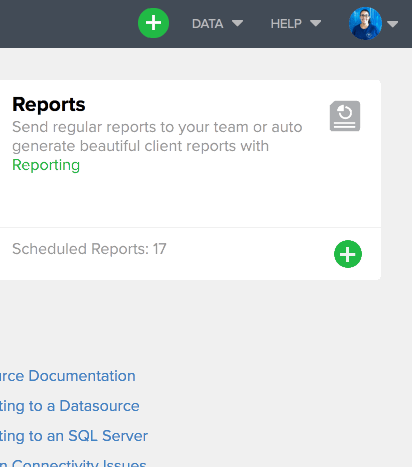 Find the "SolarWinds MSP RMM" icon under "All" or under the appropriate category: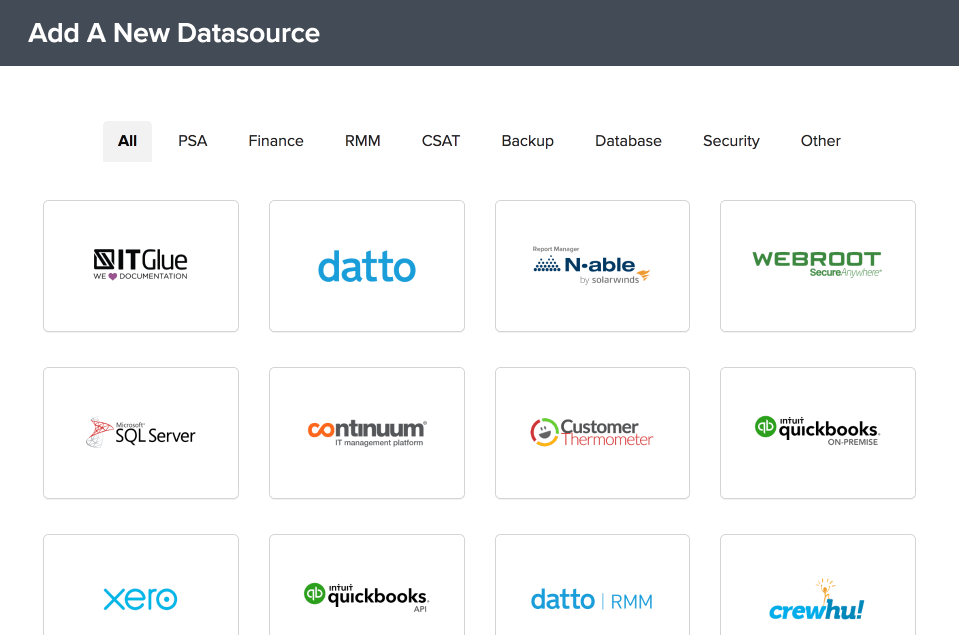 Step 2 - Configure Datasource with API Token
In the Name field, choose a name for your datasource. For example: Solarwinds MSP RMM. In the Host field, select the site that correlates to your account.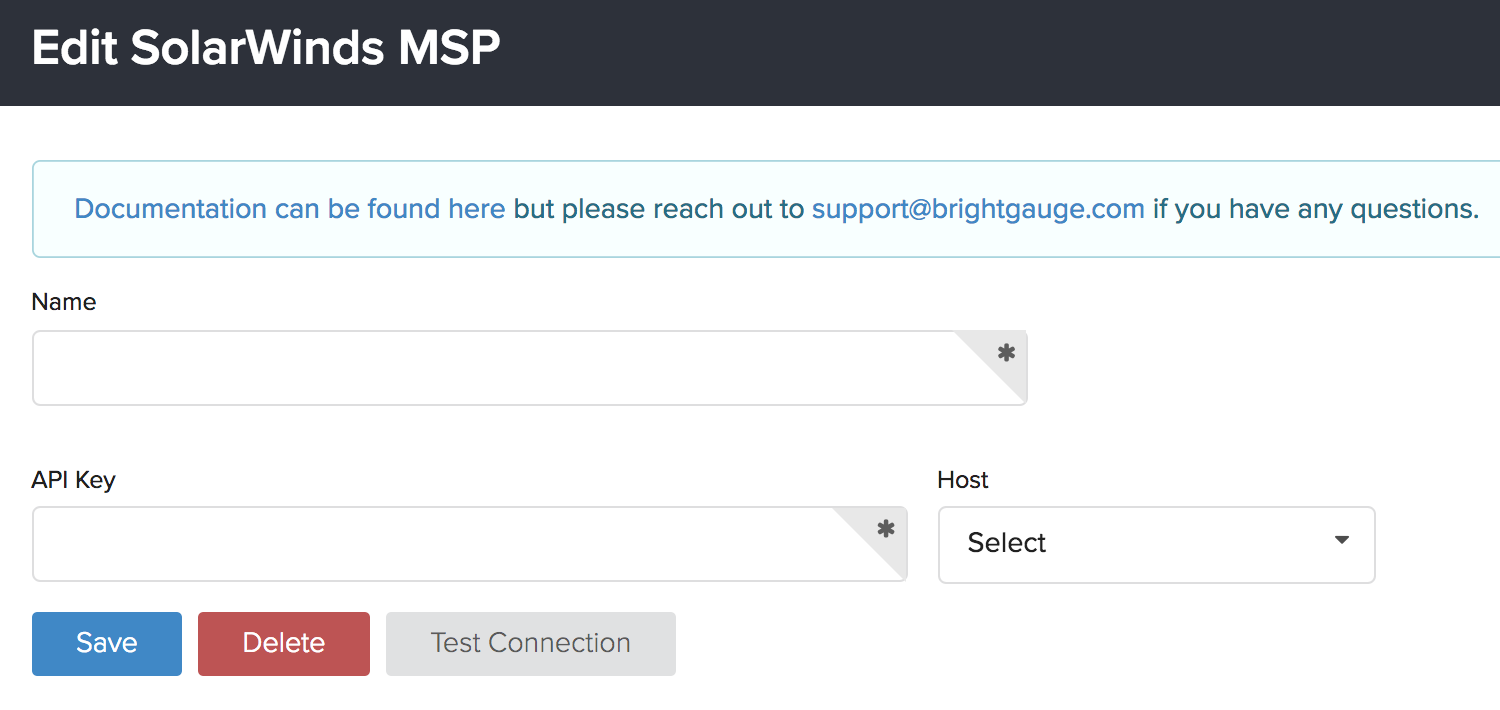 For the API Key field, an API Token will need to be generated.
To generate the API Key, log into your SolarWinds MSP RMM account, then go to Settings -> General Settings -> API. Ensure you are logged in via a Superuser or (non-Classic) Administrator level access, a login with the required General permissions enabled or the Agent Key (where Dashboard access is enabled).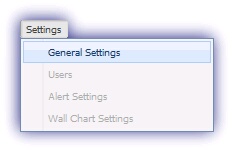 Paste the generated token into the API Key field: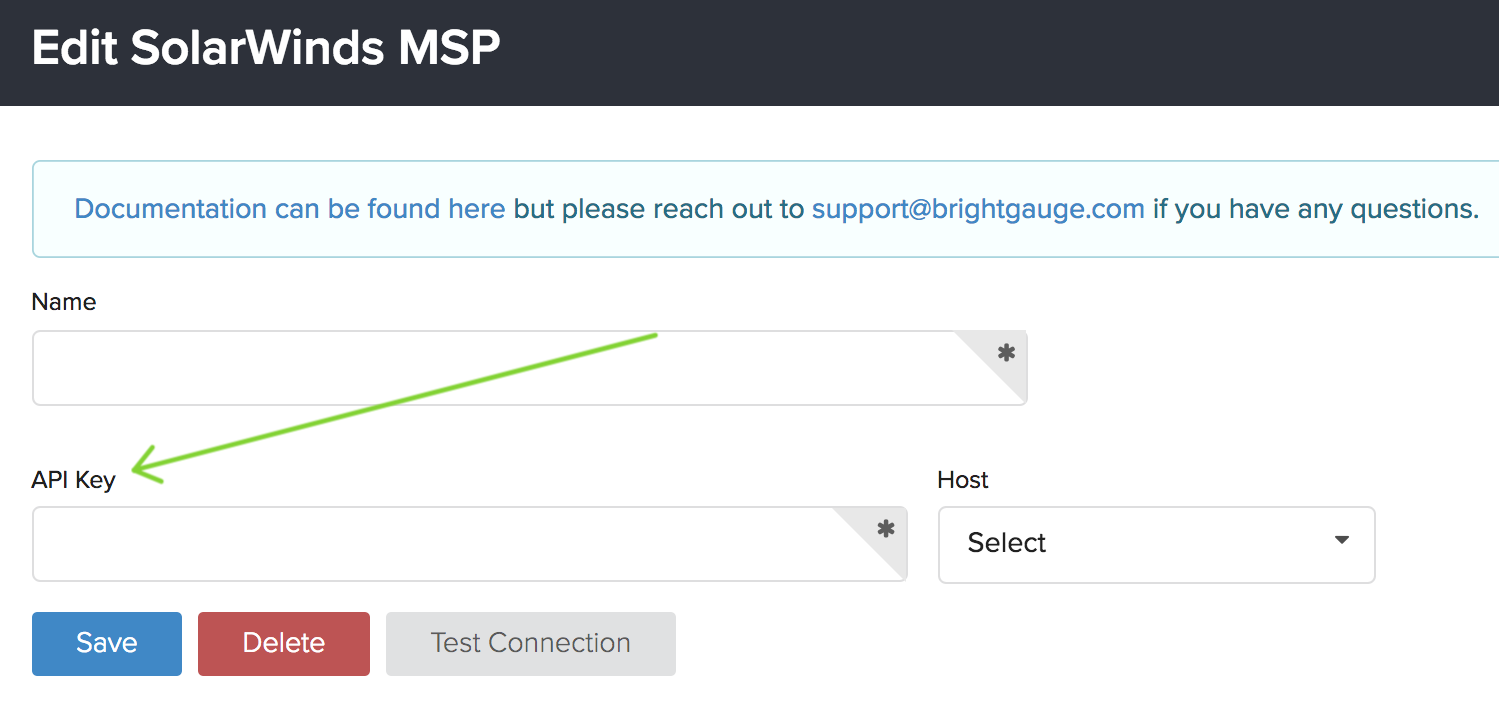 Step 3 - Test Connection and Save
After filling out all of the fields, test the connection to the datasource by clicking Test Connection. If successful, you will see a green banner stating the Test succeeded. Save the datasource by clicking Save.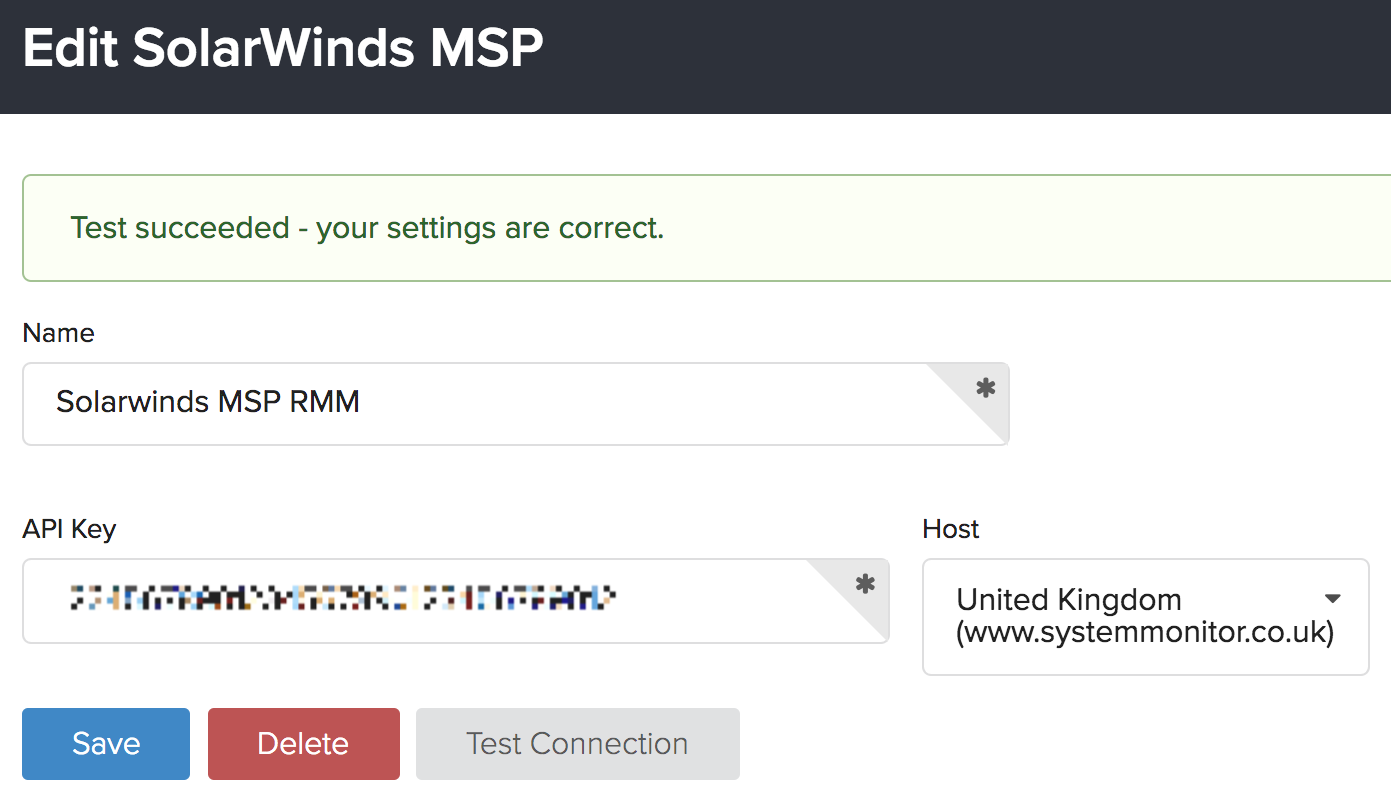 Dashboards, reports, datasets, and gauges will be added to your account after the datasource is saved. They will start syncing immediately and typically complete syncing after 20-30 minutes.
Your Default Dashboards
Your Default Reports
Solarwinds MSP RMM Executive Summary Report
For a list of all default gauges, please visit the "Gauges" section of your account, sort by the Datasource you'd like to see and select for Default.
If you have any questions, don't hesitate to ask us at support@brightgauge.com.