Using SolarWinds MSP RMM (formerly MaxFocus) as your machine monitoring tool? If so, we're excited to let you know that we have an integration with SolarWinds MSP RMM for your dashboard and reporting needs. Here's a step by step document to help you get SolarWinds MSP RMM added to your BrightGauge account:
Step 1 - Log in to your BrightGauge Account  
If you haven't created an account yet, go here to get started.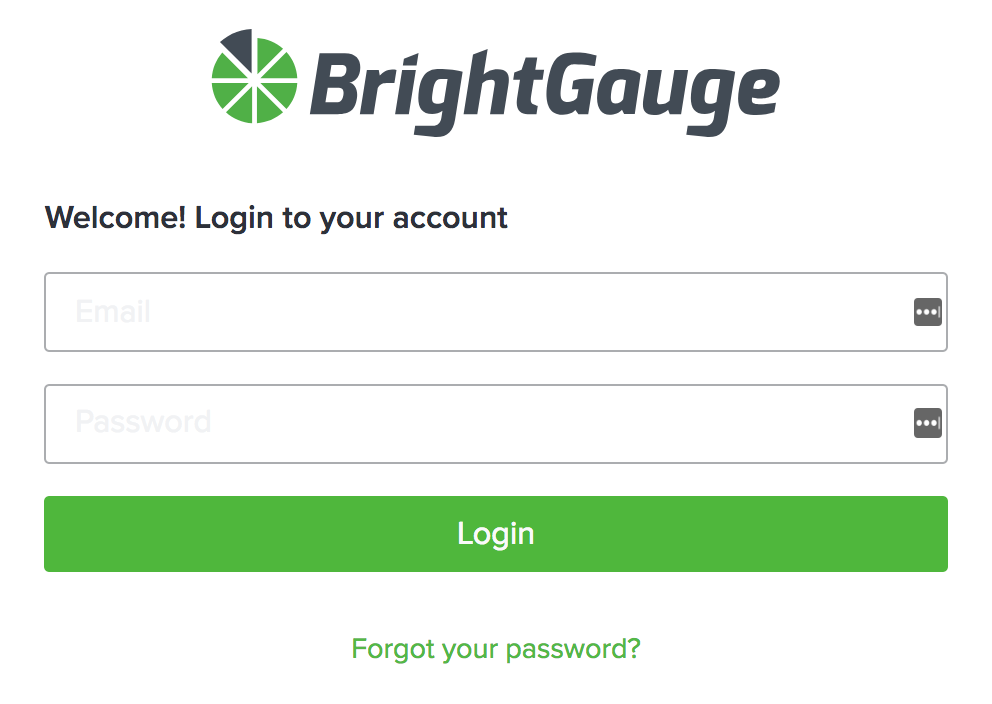 If you are logged in with a New Account:
From the account Overview page, click on the "Add a Datasource" button: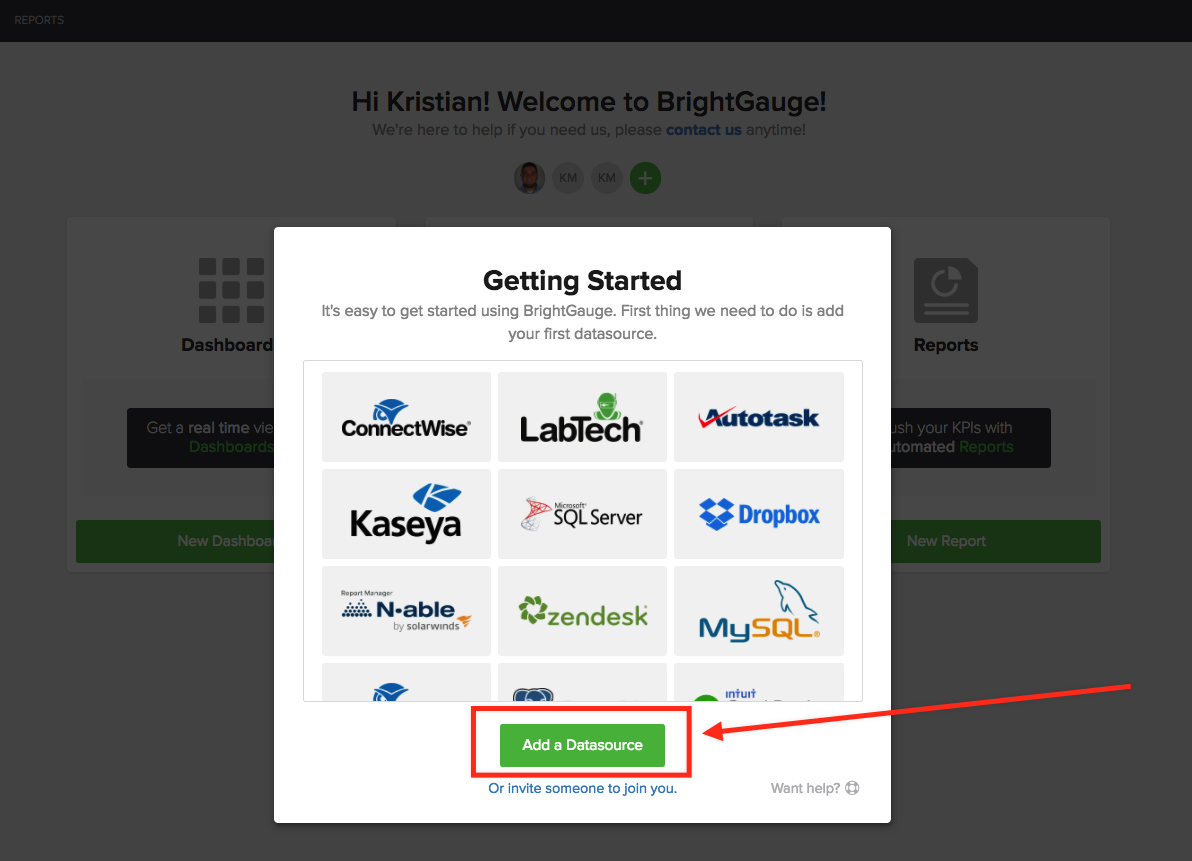 If you are logged in with an Existing Account:
Click on "Data" menu on the the top righthand corner of the screen, and select "Datasources" from the drop down menu: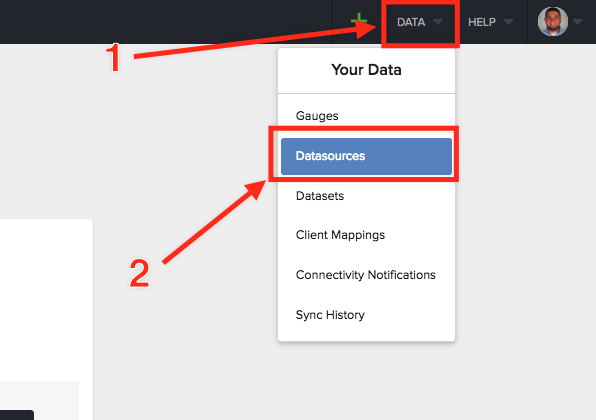 From either a new or an existing account, click on "Add a New Datasource" and then click on the "SolarWinds MSP RMM" icon: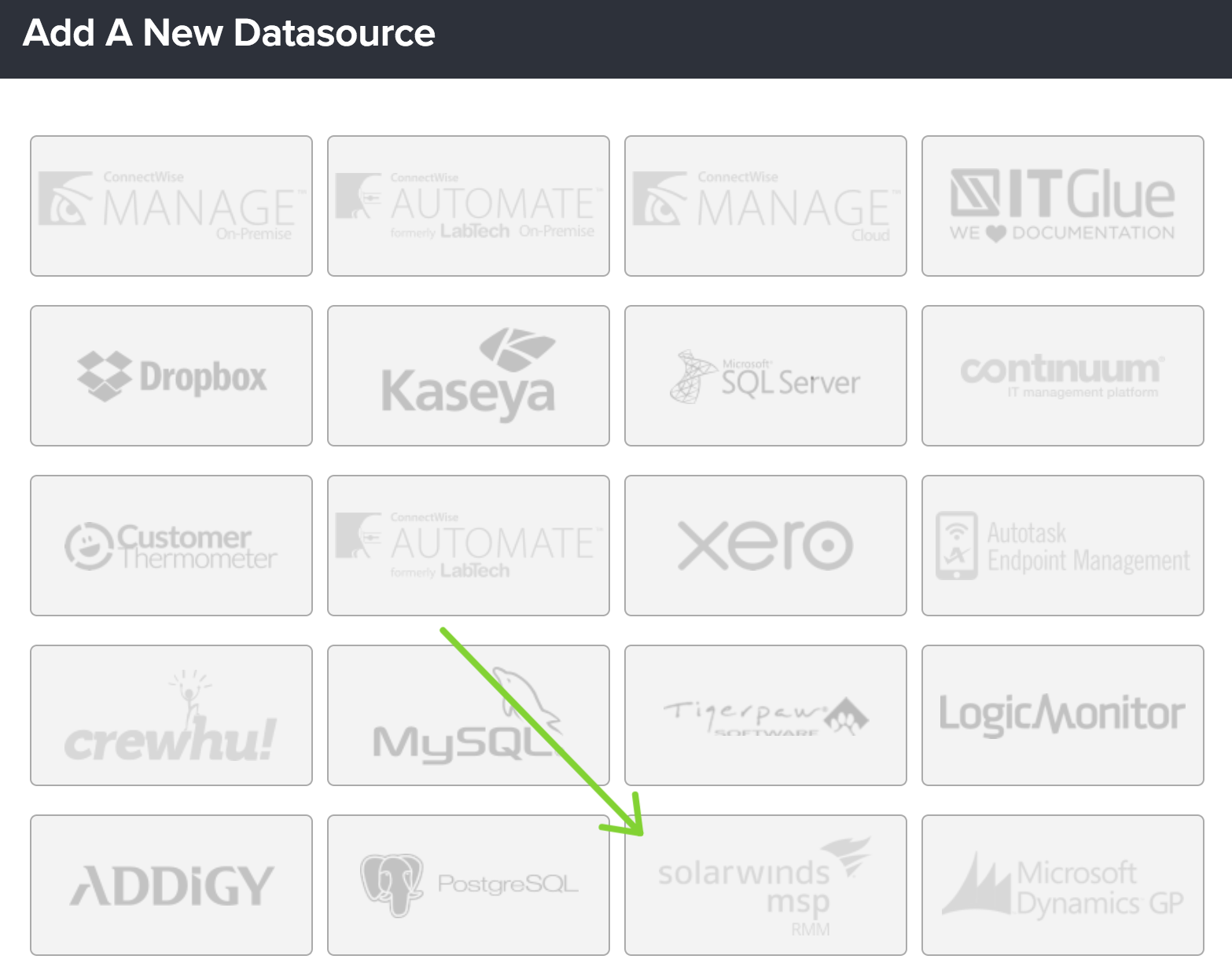 Step 2 - Configure Datasource with API Token
In the Name field, choose a name for your datasource. For example: Solarwinds MSP RMM. In the Host field, select the site that correlates to your account.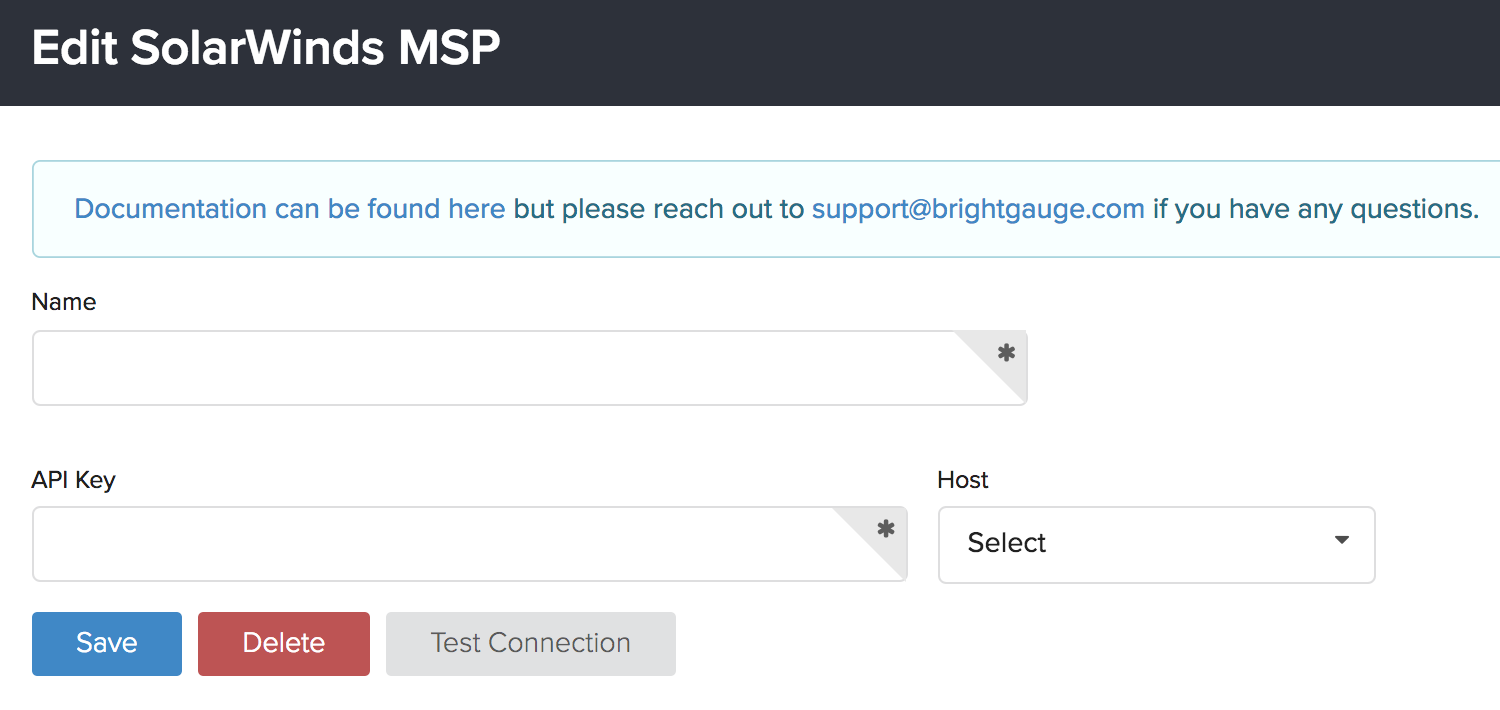 For the API Key field, an API Token will need to be generated. 
To generate the API Key, log into your SolarWinds MSP RMM account, then go to Settings -> General Settings -> API.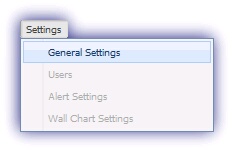 Paste the generated token into the API Key field: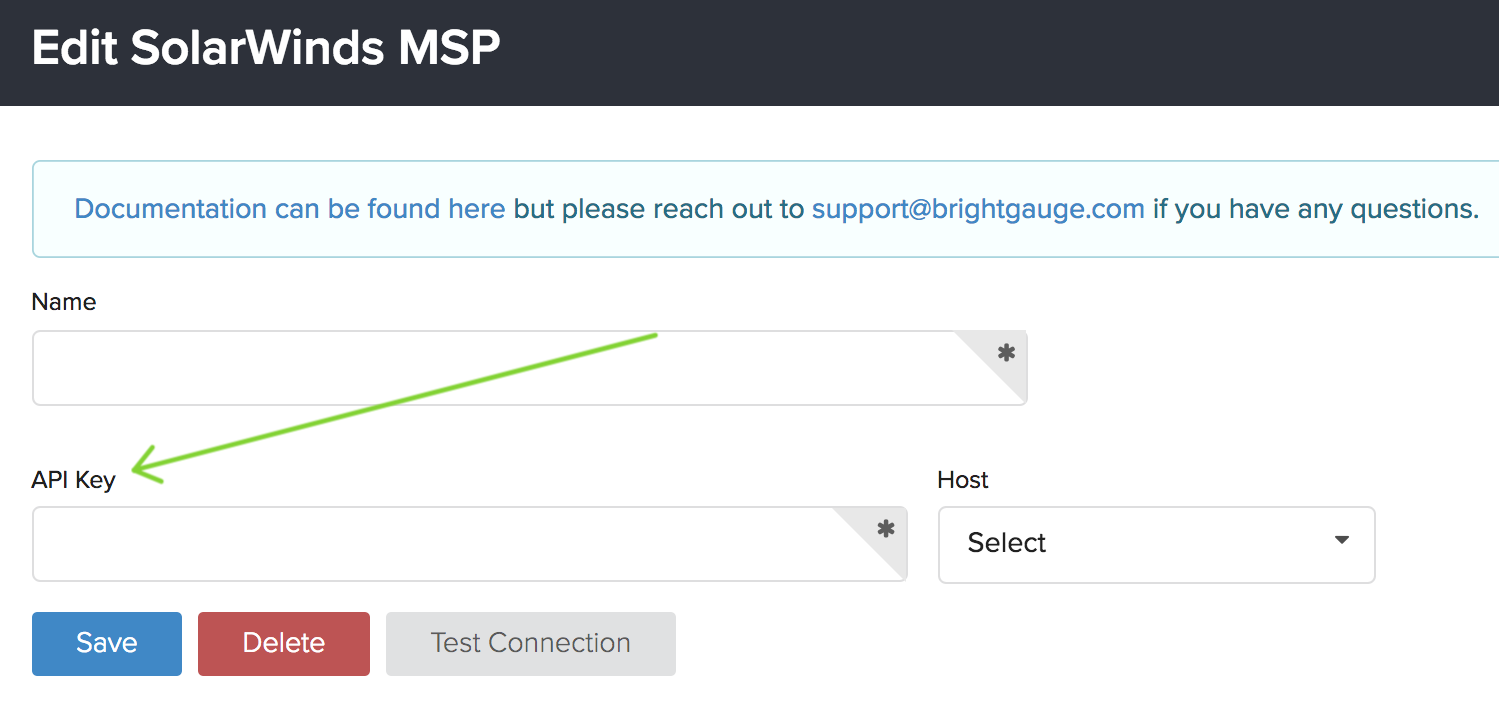 Step 3 - Test Connection
After filling out all of the fields, test the connection to the datasource by clicking Test Connection. If successful, you will see a green banner stating the Test succeeded. Save the datasource by clicking Save.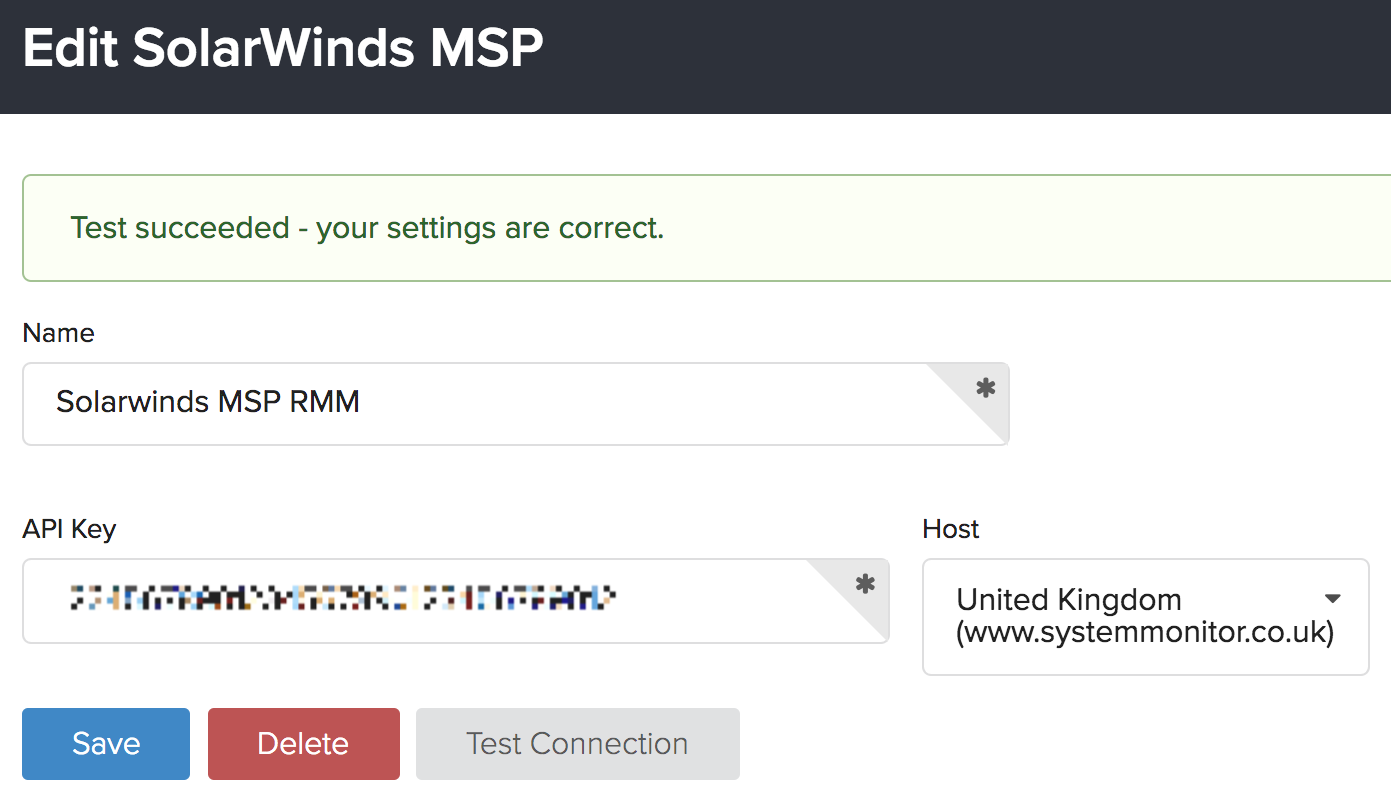 Dashboards, reports, datasets, and gauges will be added to your account after the datasource is saved. They will start syncing immediately and typically complete syncing after 20-30 minutes. 
For additional information, please check out our support forums here.