Using Datto RMM to monitor machines?  Awesome, we now integrate with Datto RMM (formerly AEM) to get agent and device information stats!  Here's a quick document to help you get setup with BrightGauge and Datto RMM.
Step 1 - Log in to your BrightGauge Account  
If you haven't created an account yet, go here to get started.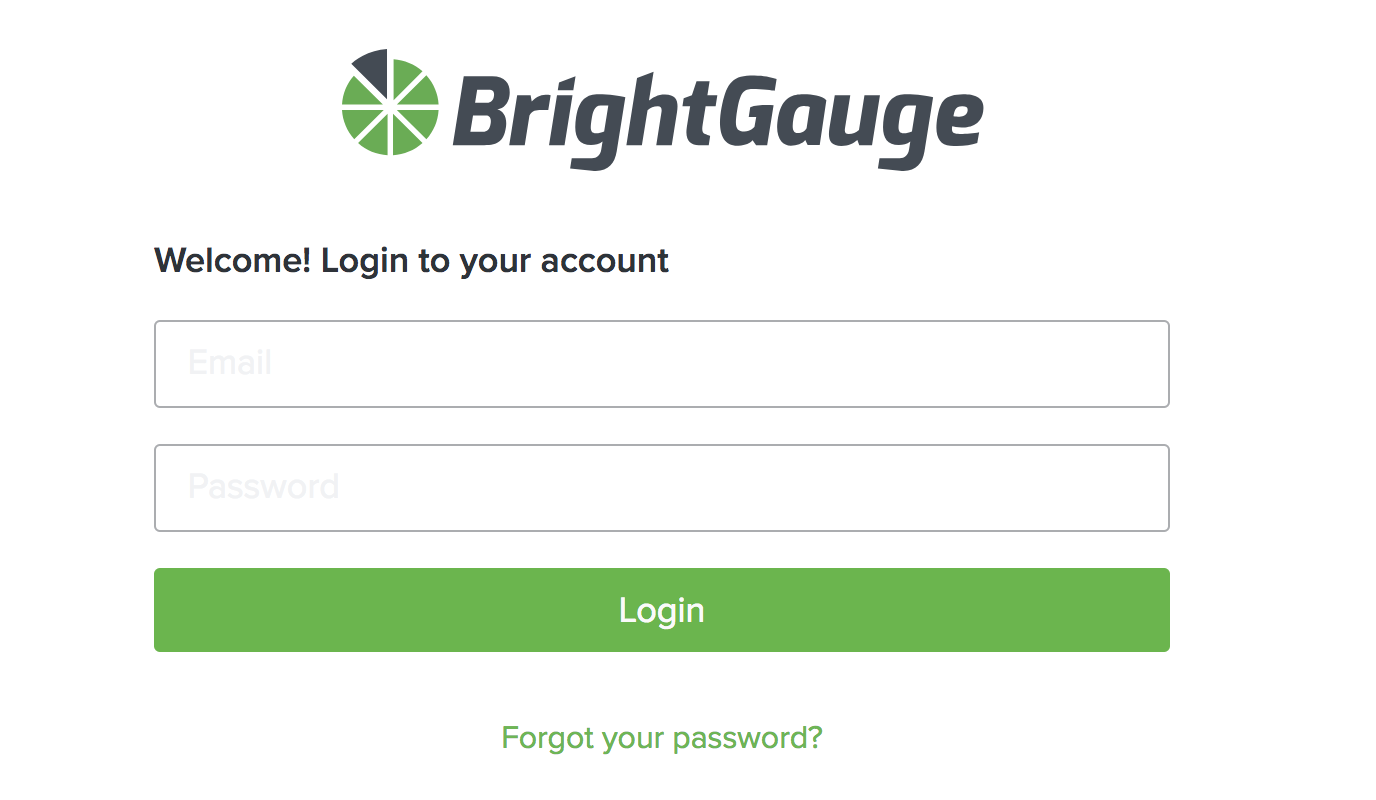 Once logged in, to get started: 
On first login, from the account Overview page, click on the "Add a Datasource" button: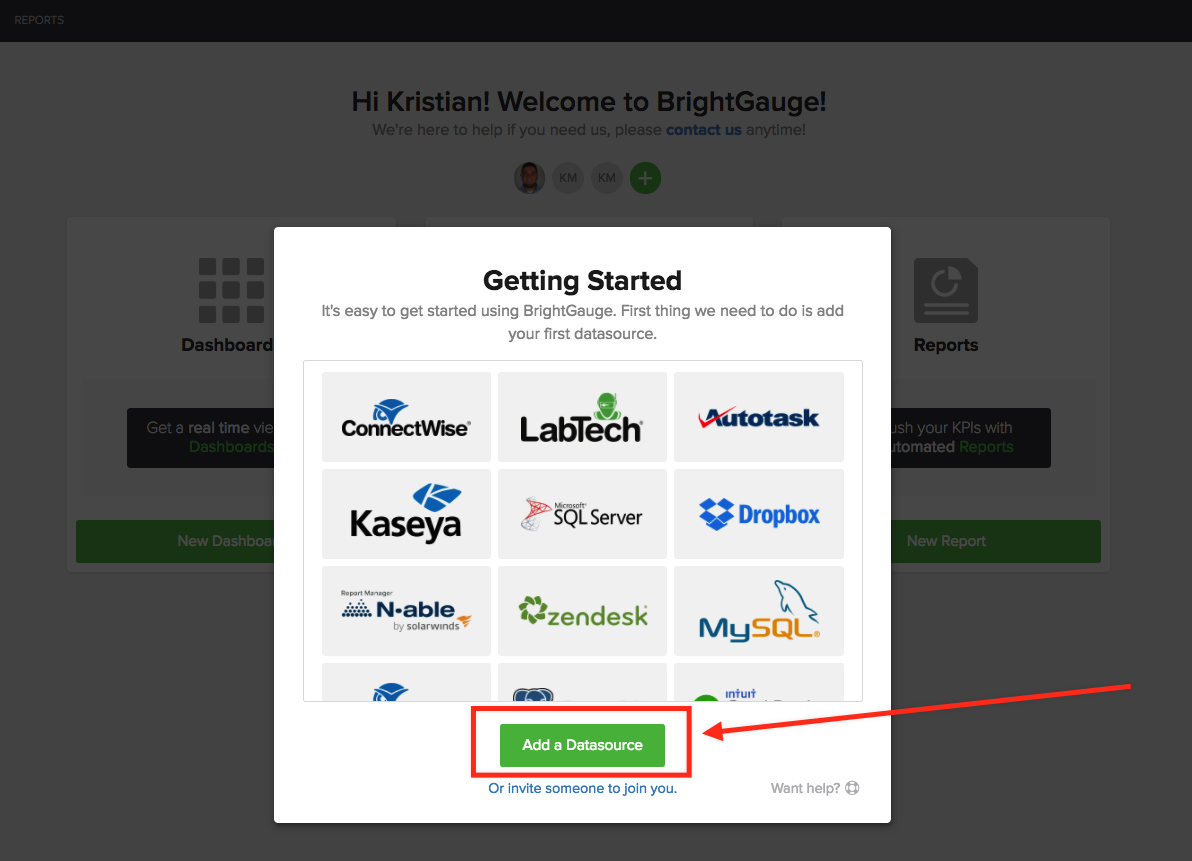 From the account Overview page (to access click on the BrightGauge logo on the top left hand corner), click on the green "+" towards the bottom right of the page (next to the list of your exiting datasources):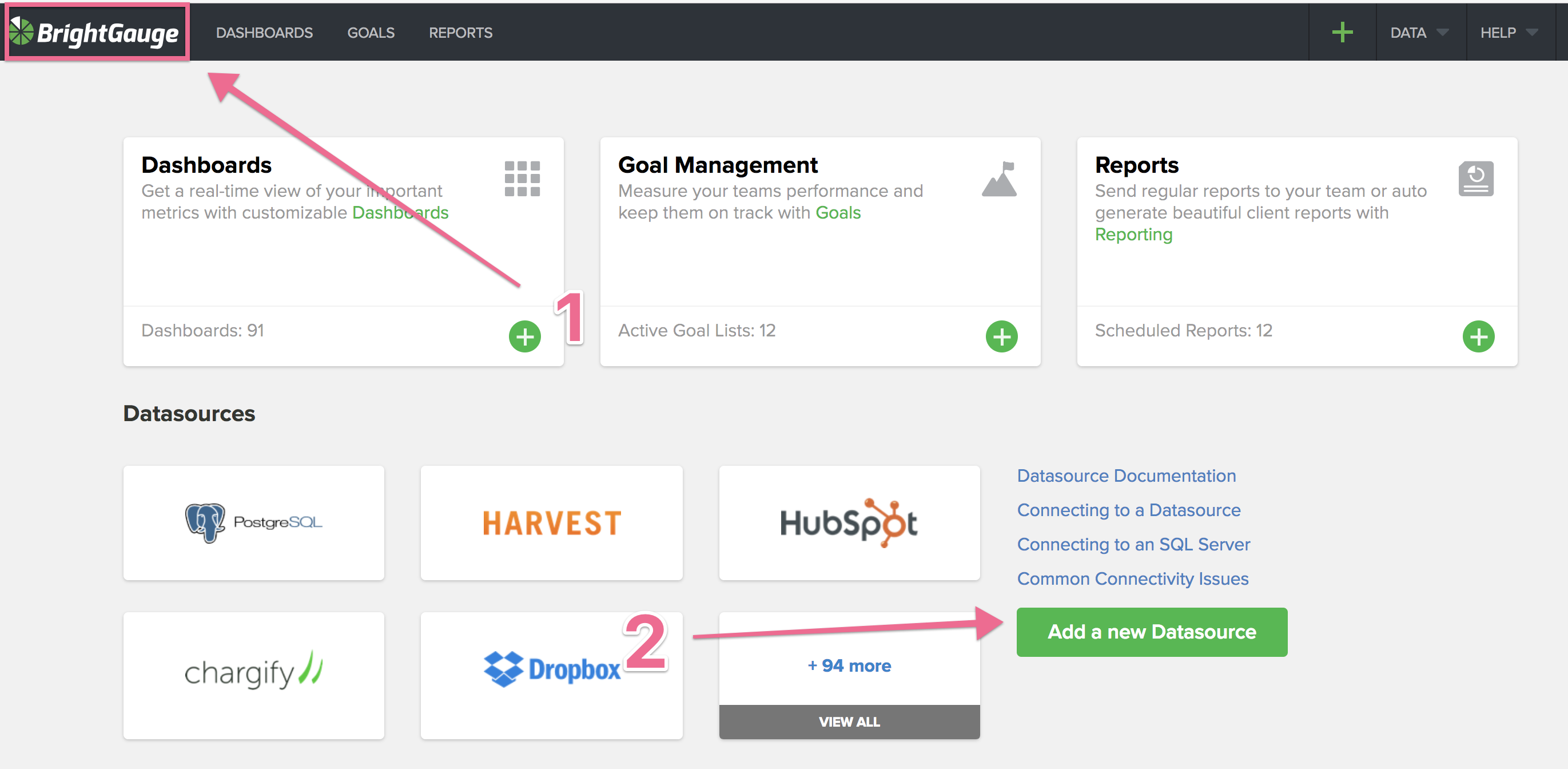 Or, click on "Data" menu on the the top righthand corner of the screen, and select "Datasources" from the drop down menu: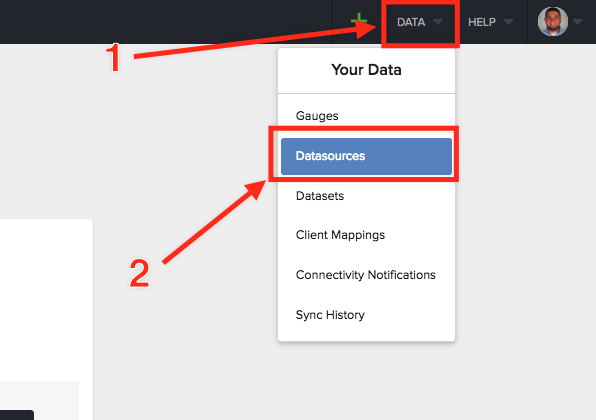 Now click on "Add a New Datasource" and then click on the "Datto RMM" icon from the grid below: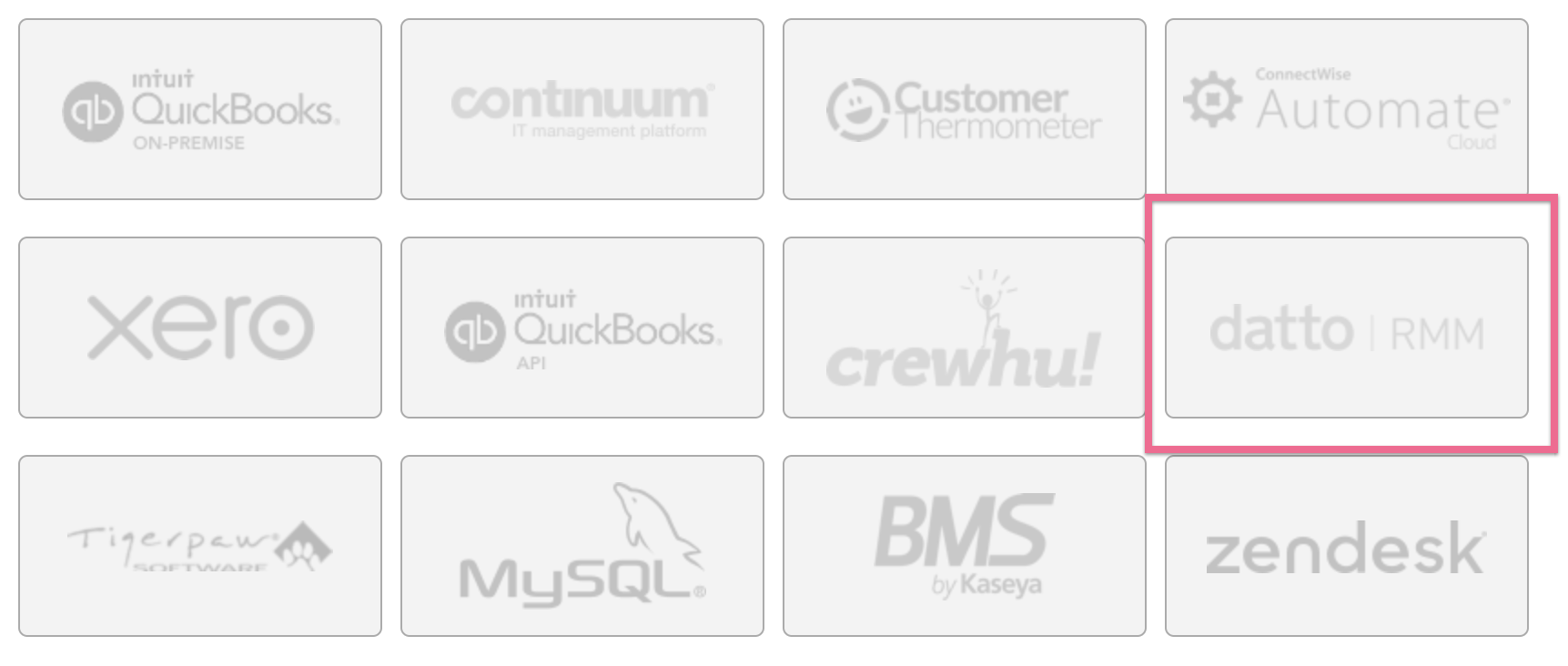 Whether a new account or an existing, clicking on the Datto RMM datasource logo will bring you to the page below.  Keep it open as we'll come back to it in Step 3.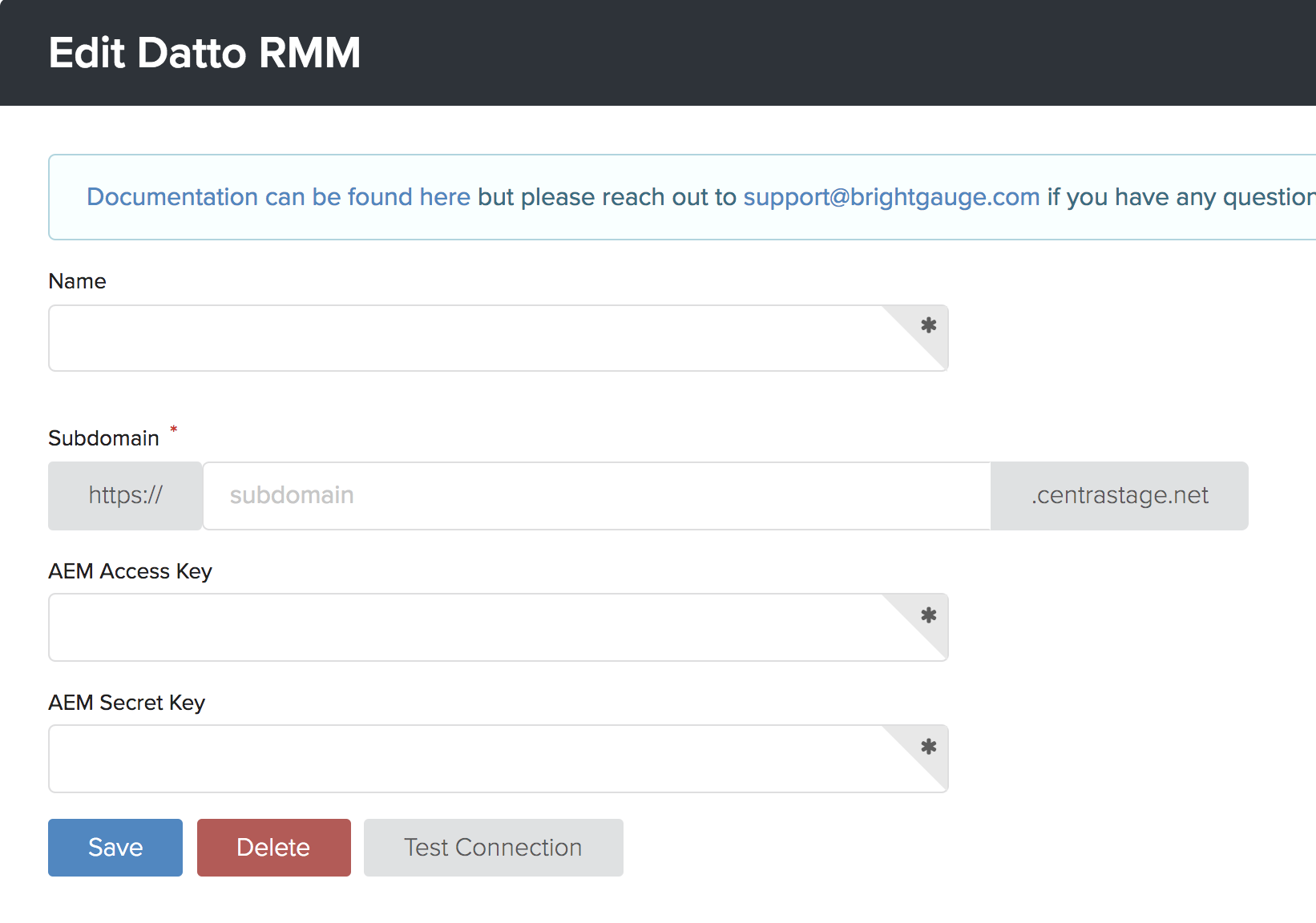 Step 2 - Create an API key in AEM
Now we need to go to AEM to create an API key. To do this you'll need to be an administrator on your account.  
Login to your AEM account. At the top is your user name, click on it.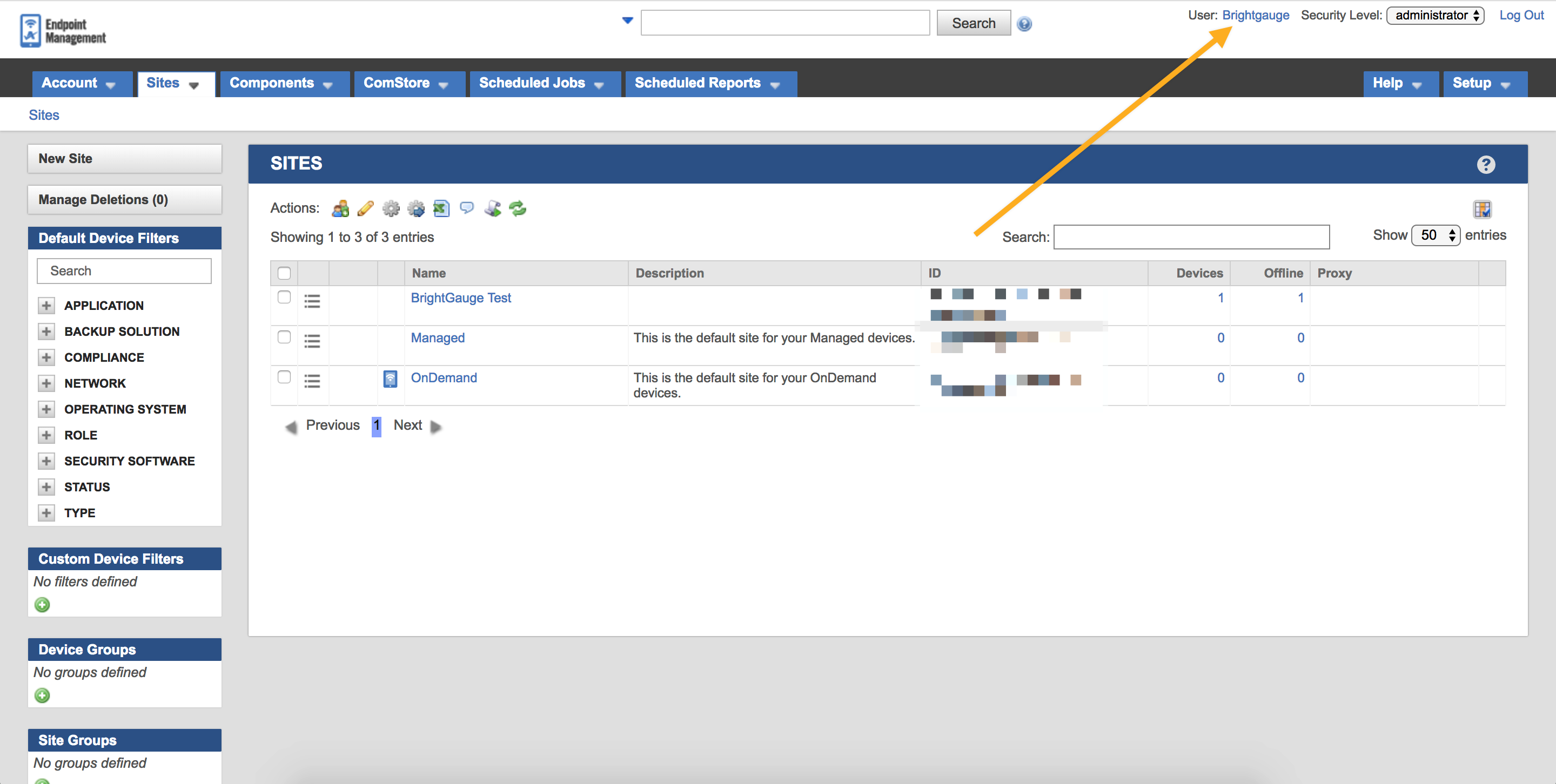 In the Account Setting, click on the Users tab in the middle of the page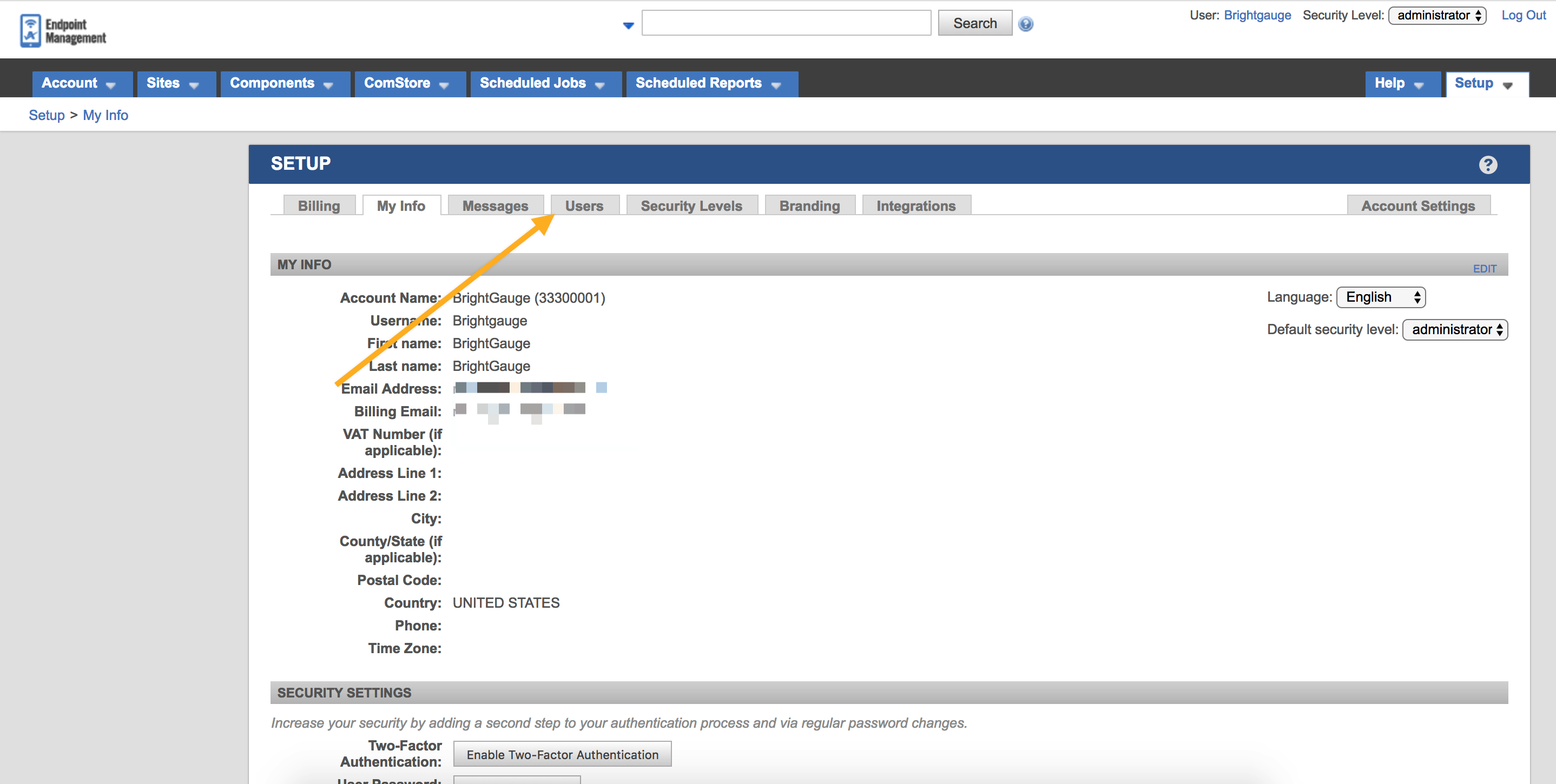 In the Users tab, click on the key icon next to your user account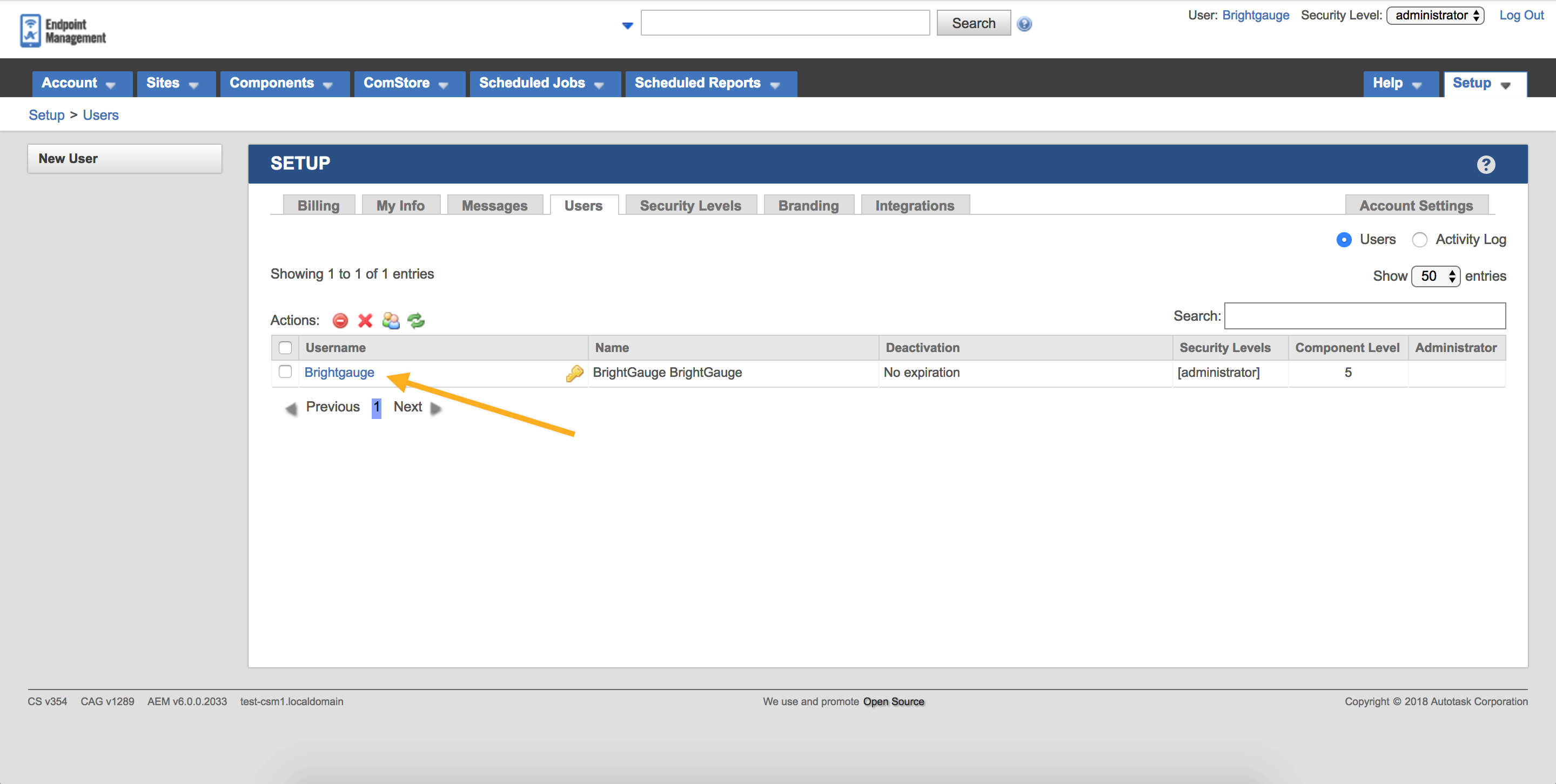 In this page, you'll have options to generate or see your API key, If you've already generated an API key, do not regenerate one now. If you do, it will kill whatever was using it previously. Instead, try and find the API key. If you cannot find it, you can regenerate it on this page. If you have never generated an API key before, you can do so here. Make note of the API key, secret key, and the URL. You'll need it in the next step.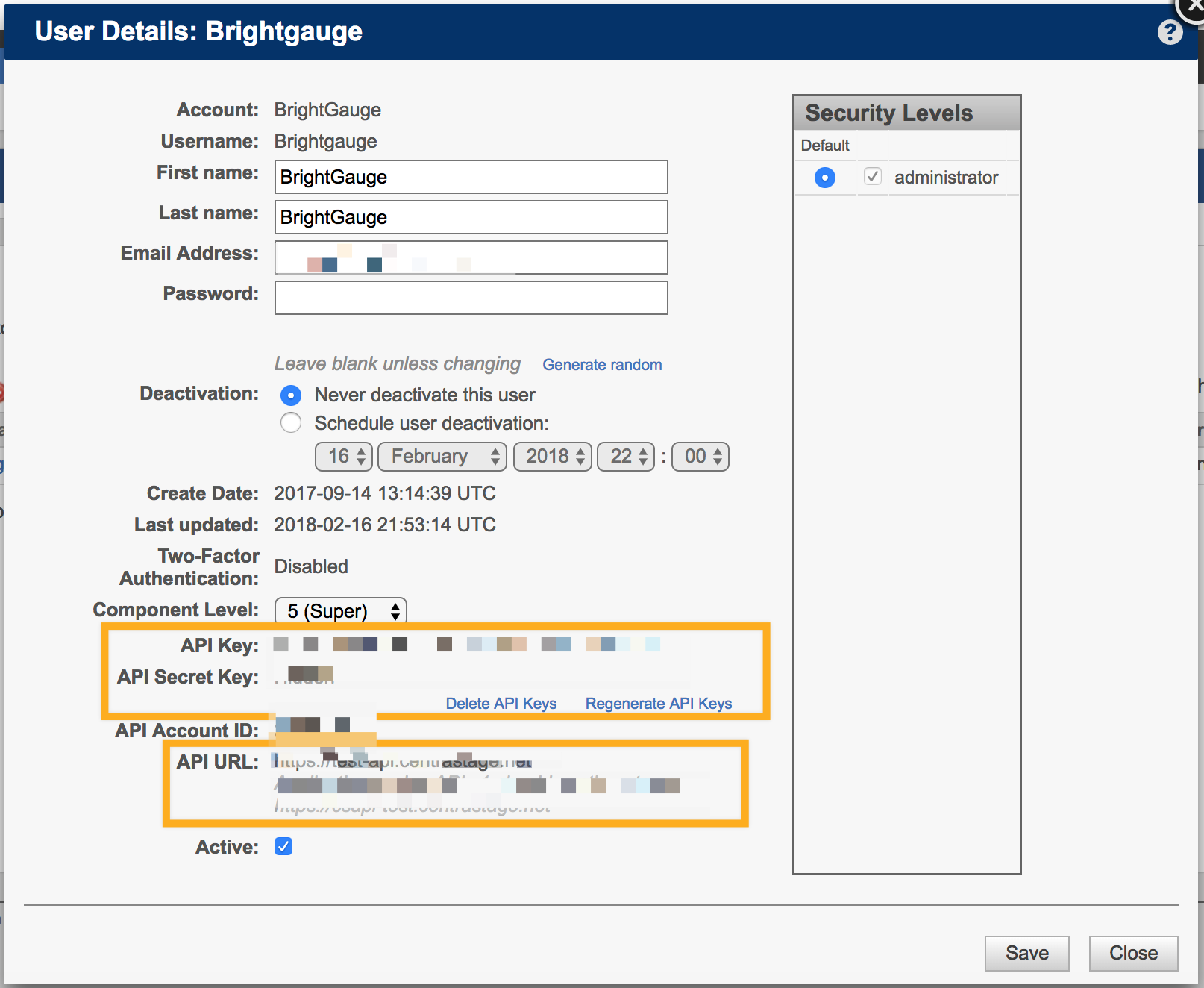 Step 3 - Input AEM API Keys
You'll now need to fill in the appropriate information.
Name - name the datasource.  This can be Datto RMM or anything you want
Subdomain - This is the URL that you see in Step 2.
AEM API key - This is the key that you copied in Step 2
AEM Secret key - This is the hidden key that you found or copied in step 2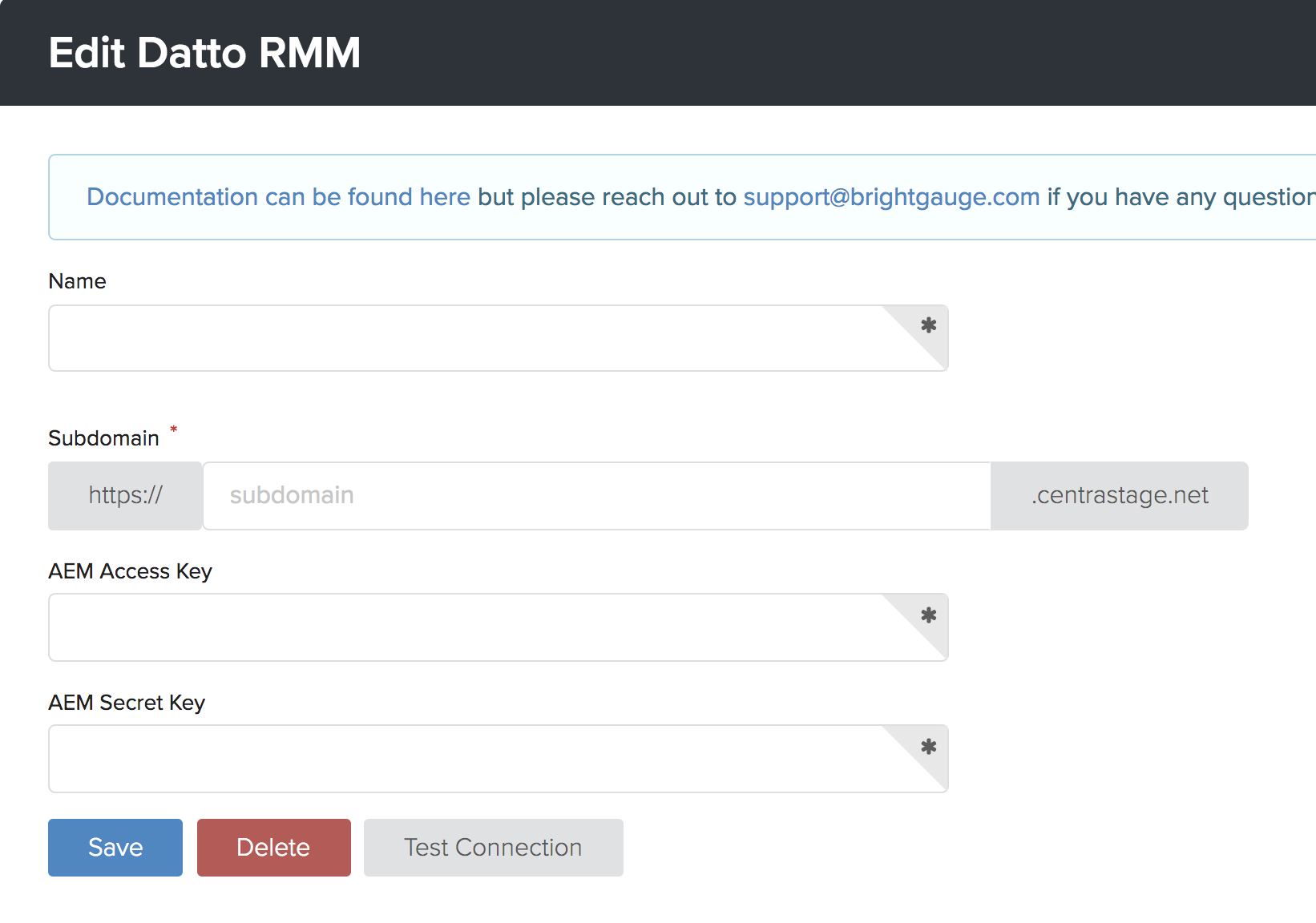 Step 4 - Test Connection
Make sure to test the connection.  If successful, save the connection. 
Once you've saved the connection then the datasets and gauges will be added to your account. You are now set!  
For additional information, please check out our support forums 
here.