Today we launched Two Factor Authentication (2FA) for all user types!  
Head to your My Details page (in settings menu) and you'll see a new sub-menu area with My Details, Password Reset, and Two Factor Authentication.  
When you click on Two Factor Authentication, you'll be presented with an input box to enter your cell phone number.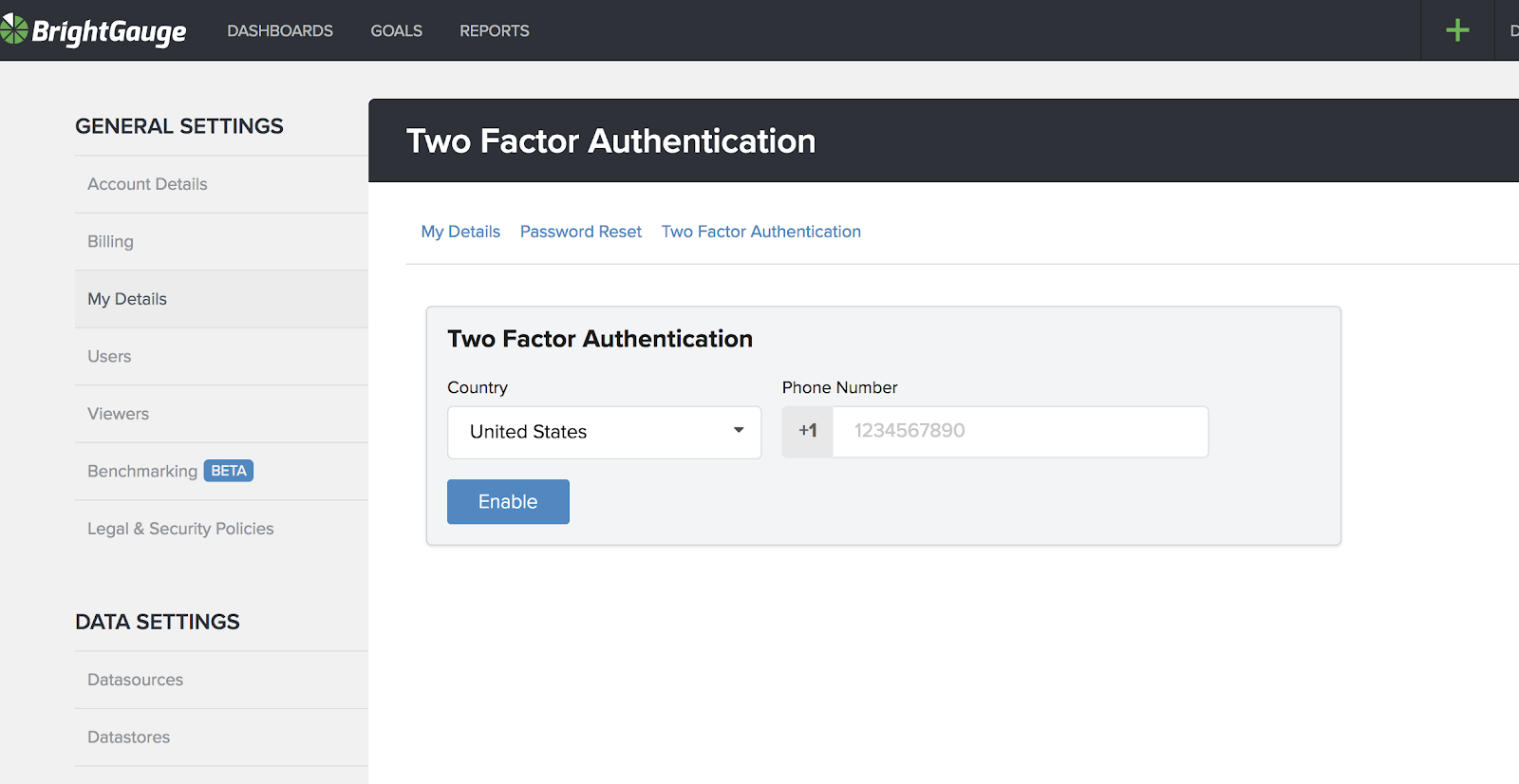 We'll then send you a text to confirm.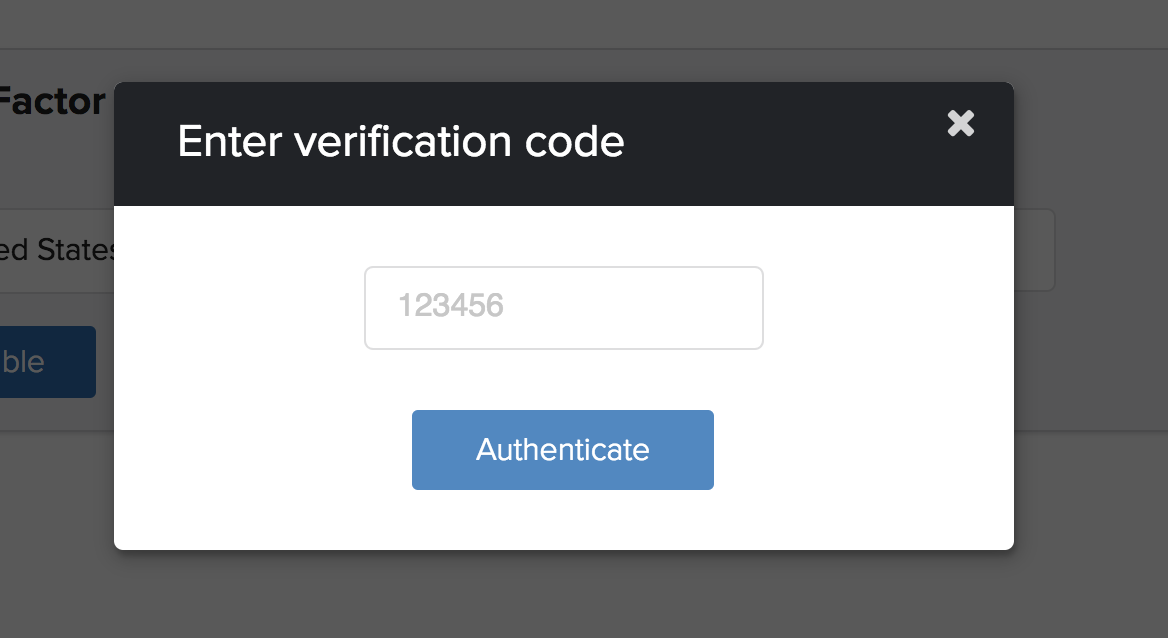 Once that is set up, every time you log in afterwards, you'll be prompted to use the code sent to your cell phone.
If you lose your cell phone or change it, contact support and we can verify your identity and remove 2FA for you.  
And you can always disable 2FA anytime you'd like.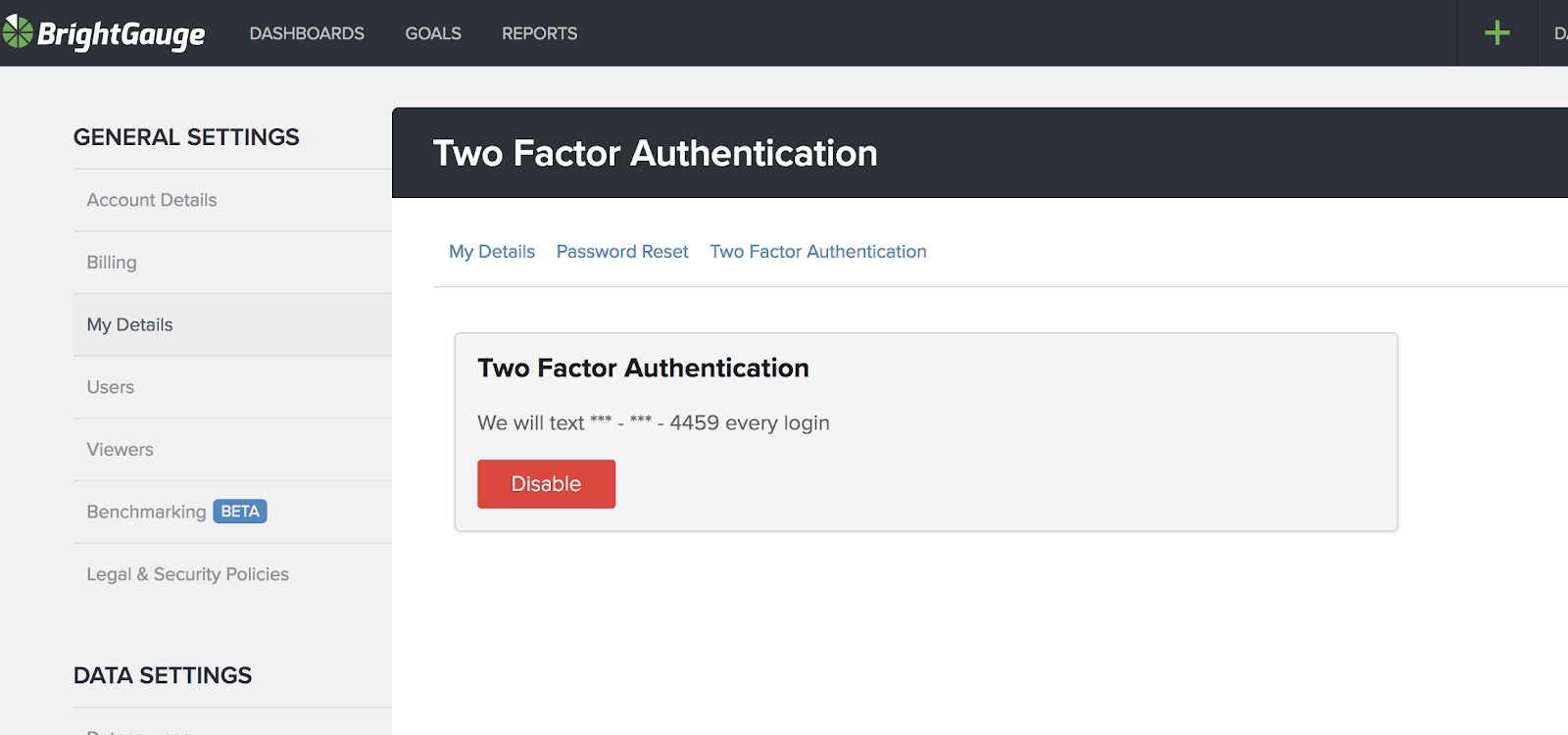 Lastly, if you want to see who has 2FA turned on for auditing purposes, you can visit the users/viewers pages and see from there: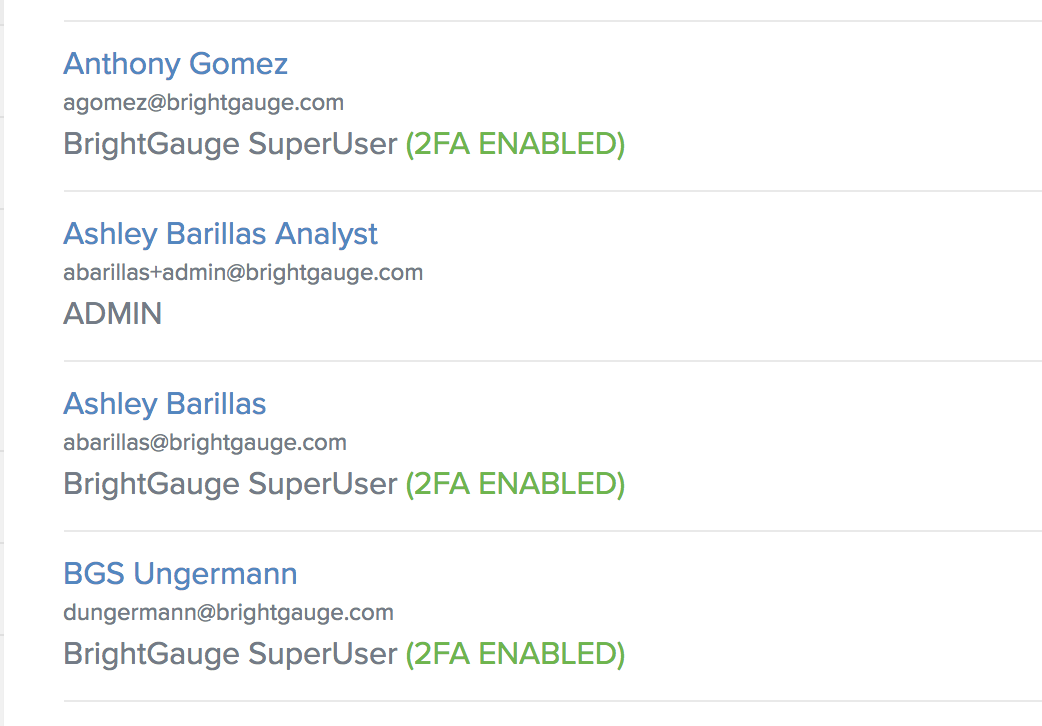 *Note: Be sure to not include any special characters or symbols in your authentication code.