This document is a step-by-step guide for setting up the Webroot integration in BrightGauge.
Step 1 - Log In to BrightGauge
Log in to your BrightGauge account. If you have not created an account yet, go here to get started.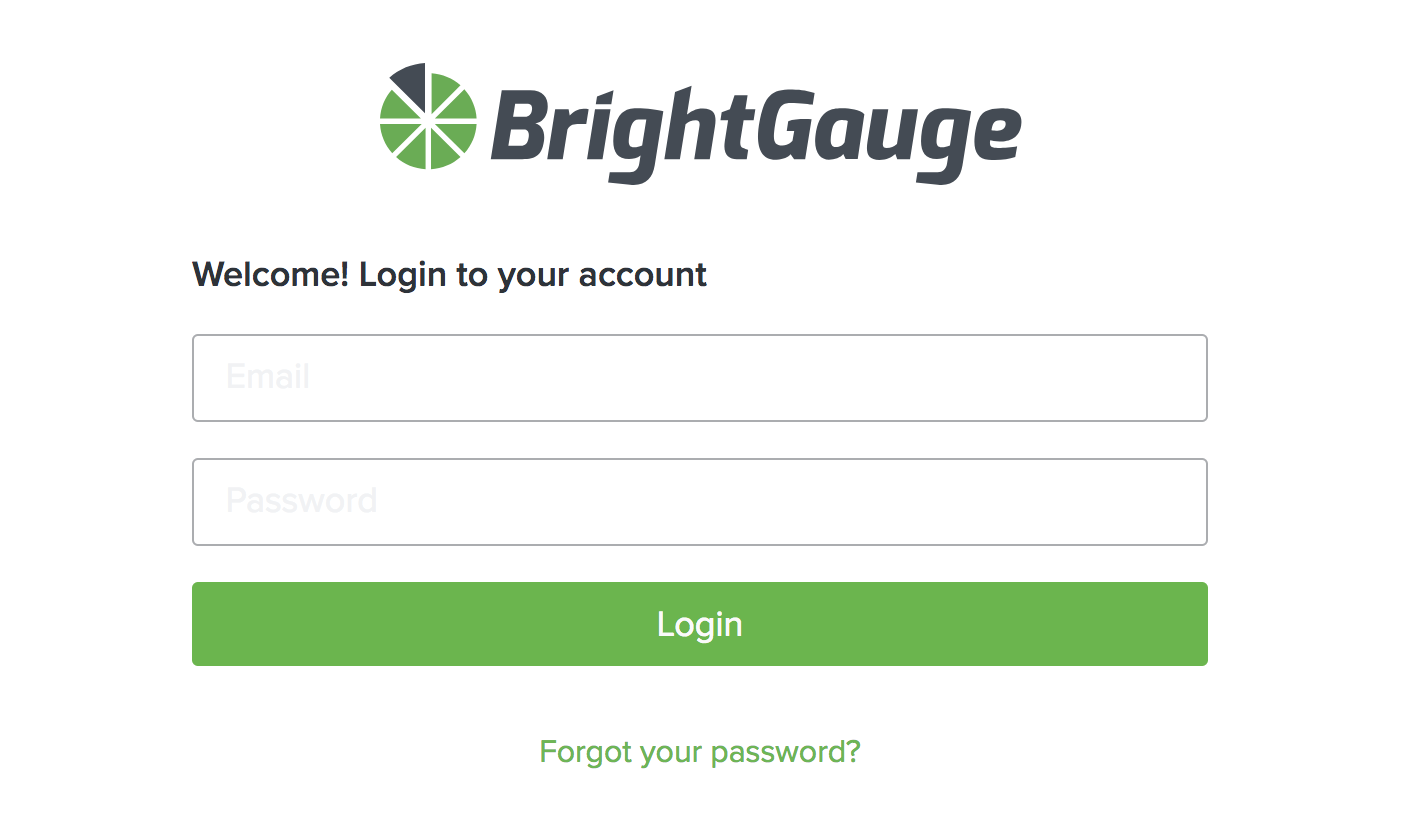 After you log in:
From the account Overview page, click Add a Datasource.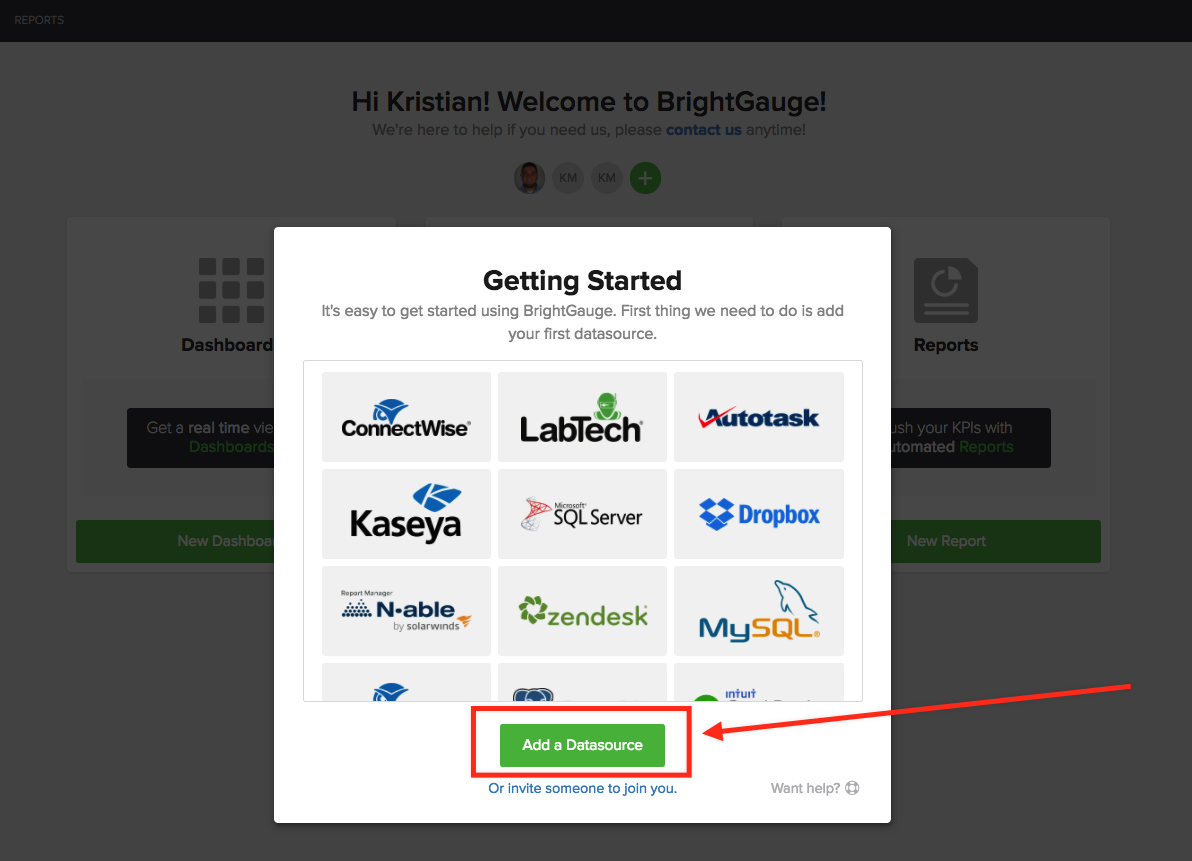 Select Data > Datasources.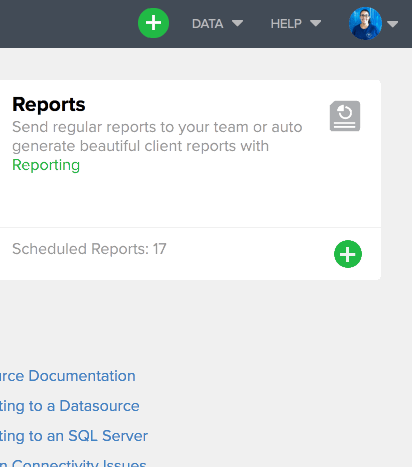 Find the Webroot icon under either All or under the Security category.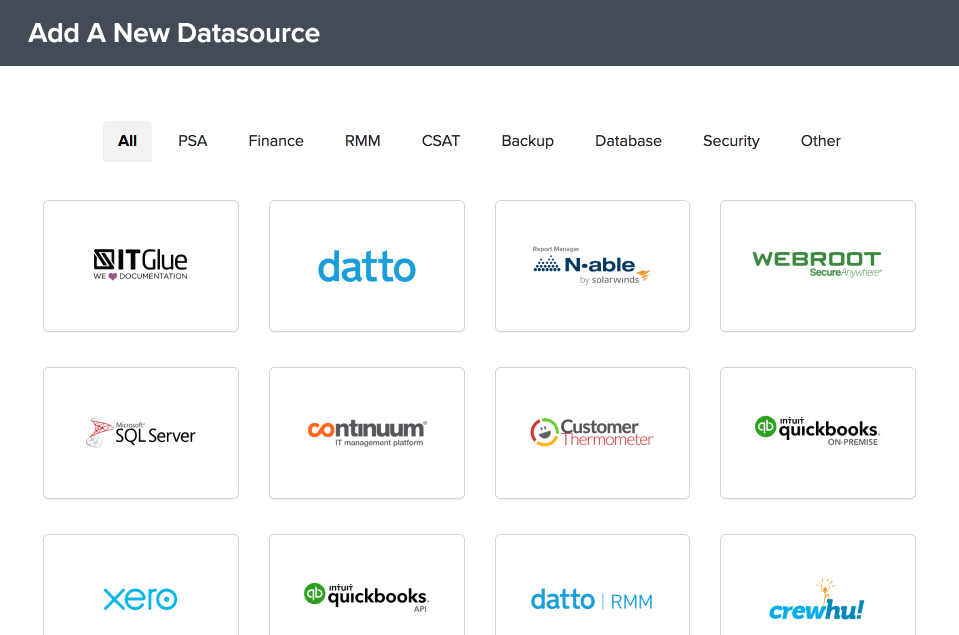 Clicking the Webroot tile opens the datasource settings page.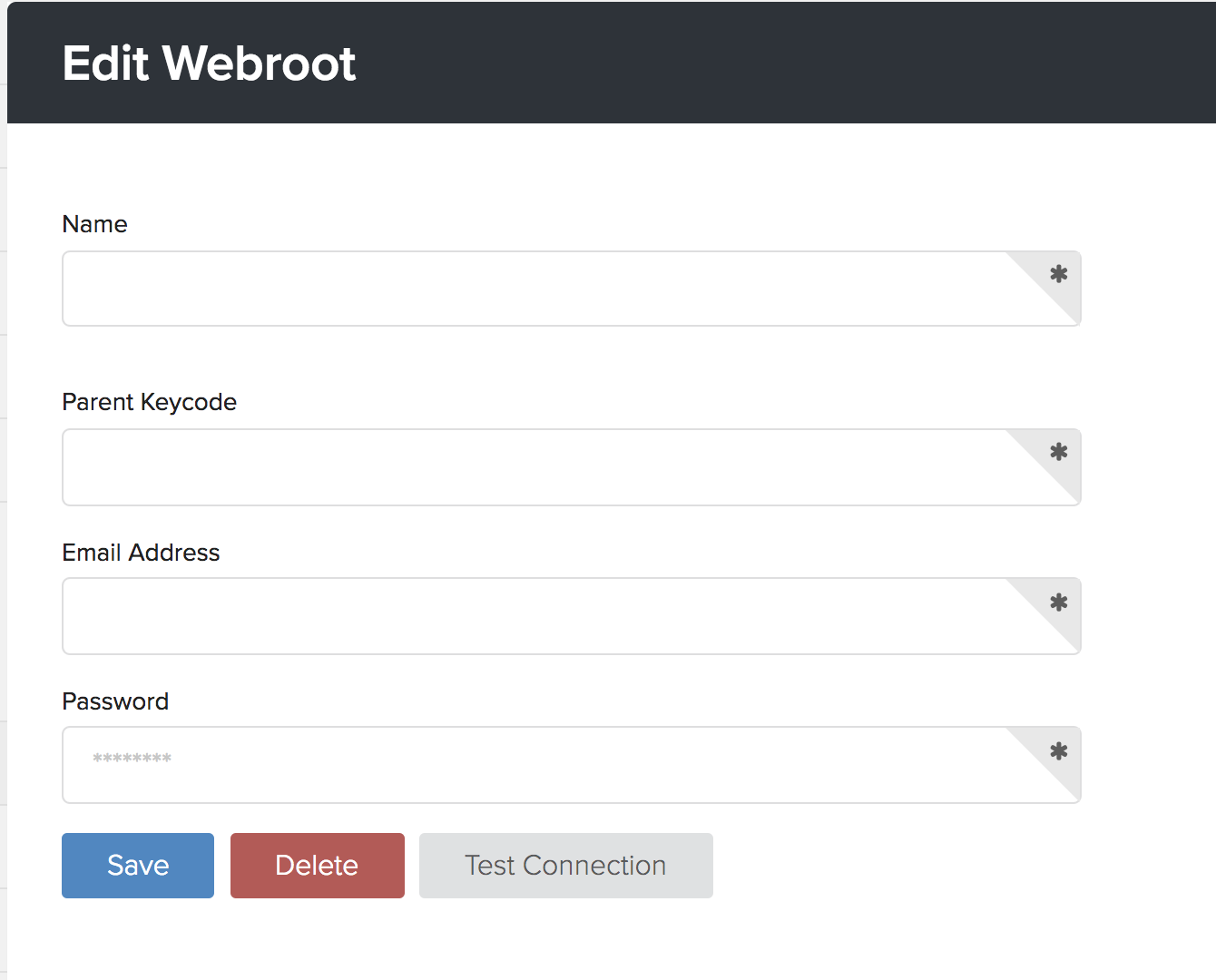 Step 2 - Get Your Webroot Parent Keycode
To access your Parent Keycode:
Log in to your Webroot console.
Navigate to Settings > Account Information.
Copy the Parent Keycode.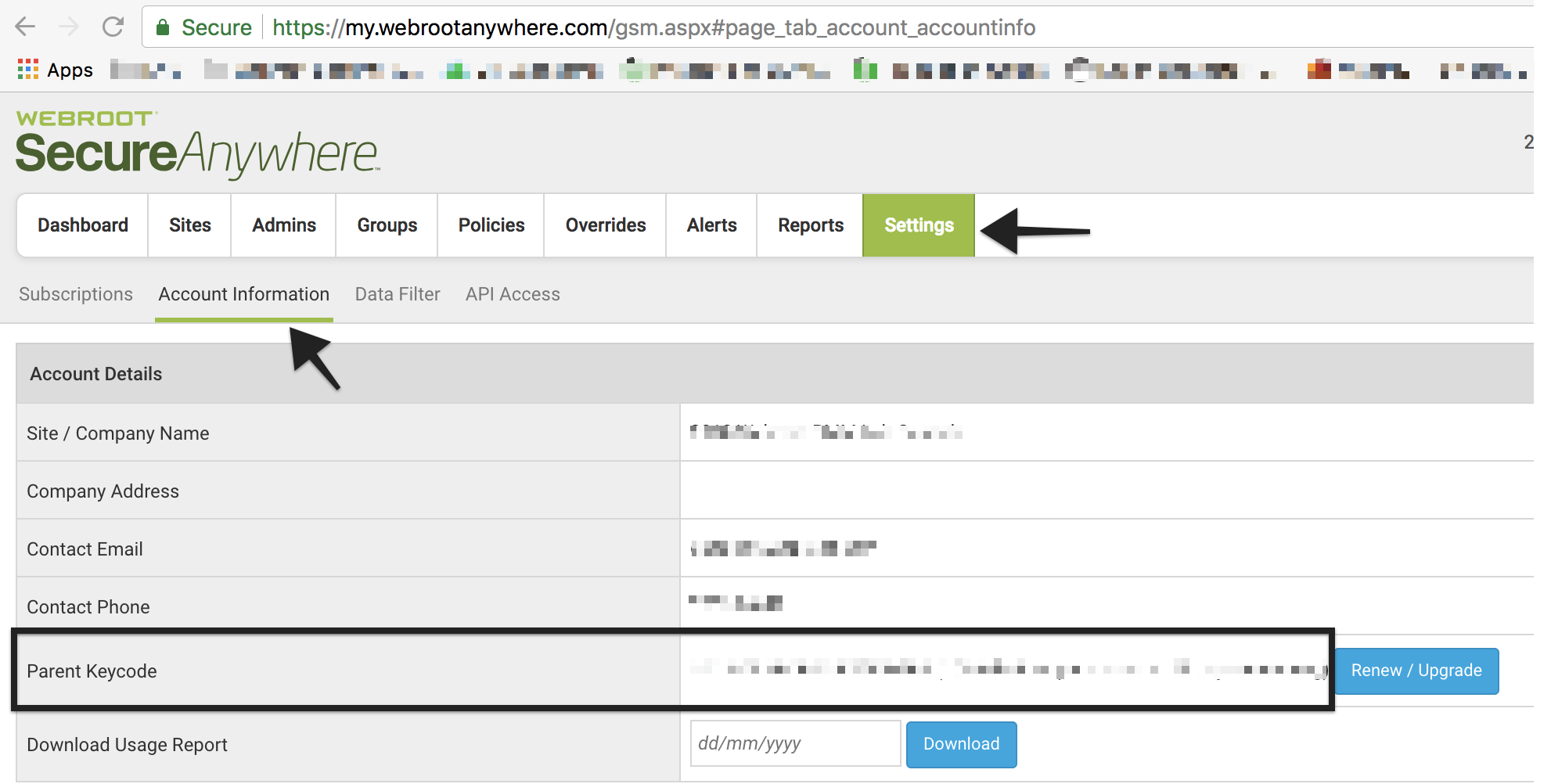 Step 3 - Configure and Test the Datasource
To configure the datasource:
Enter a Name for the datasource (e.g., Webroot).
Enter your Parent Keycode.
Enter your Webroot Email Address and Password.
Click Test Connection.
After a successful connection, click Save.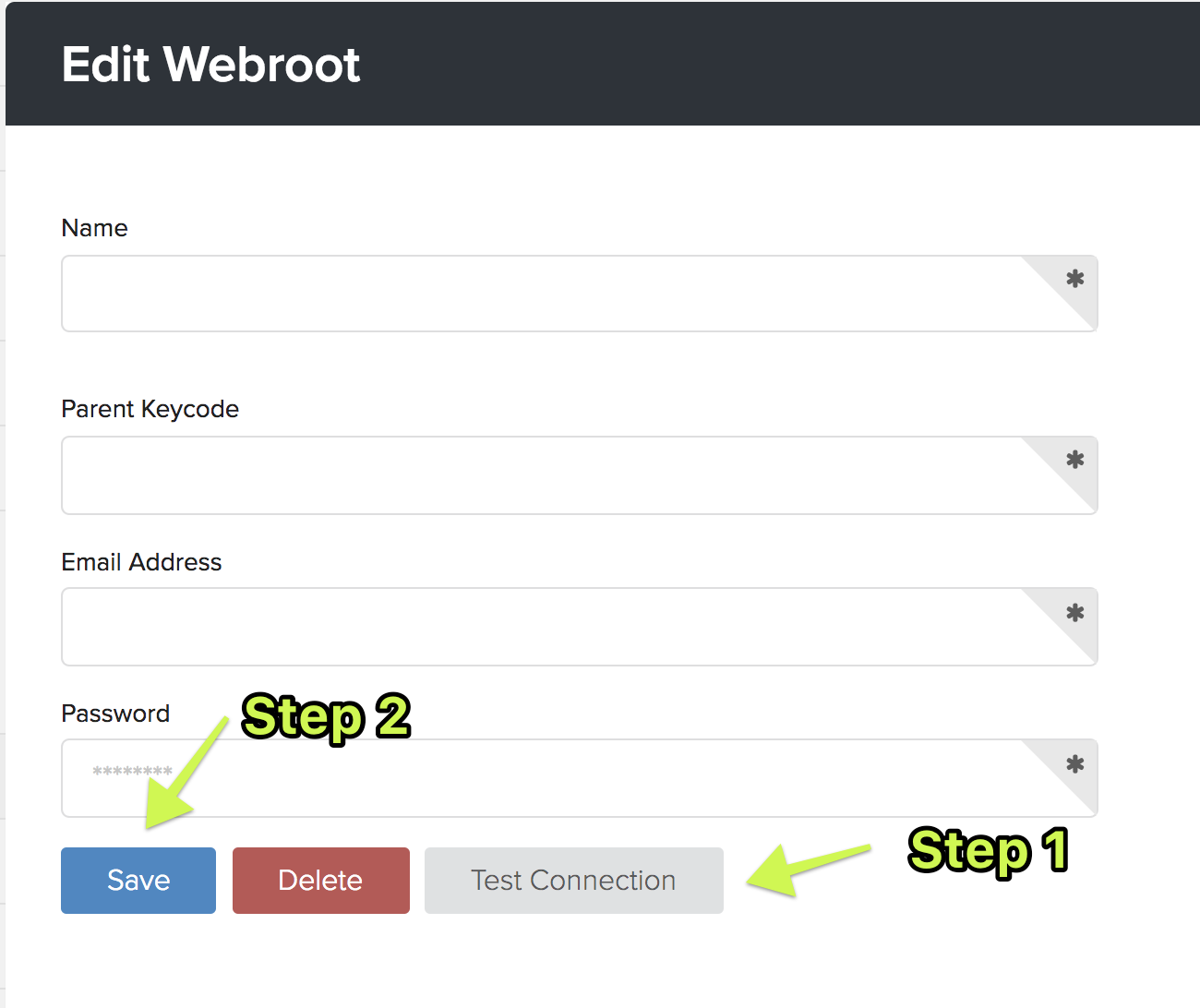 Dashboards, reports, datasets, and gauges are added to your account after the datasource is saved. They start syncing immediately and typically complete syncing after 20-30 minutes.
Your Default Dashboards
DNS Protection Blocked Traffic
DNSP Traffic Last 24 Hours
Webroot - Endpoints
Webroot - Infection Status
Webroot - Sites
Your Default Reports
Webroot - Monthly Status
Webroot - Weekly Status
Your Default Datasets
DNSP Blocked Traffic Last 30 Days
DNSP Traffic Summary Last 24 Hours
Endpoint Distribution
Endpoints
Extended Threat History by Site
Global Policies
Group Management
Infection Status
Sky Status
Threat History by Site
For a list of all default gauges, please visit the Gauges section of your account, sort by the Datasource you'd like to see, and select for Default.
If you have any questions, please contact Support by selecting Help > Open a Ticket from the top menu bar.