Once you have logged in:
From the account Overview page, click on the "Add a Datasource" button: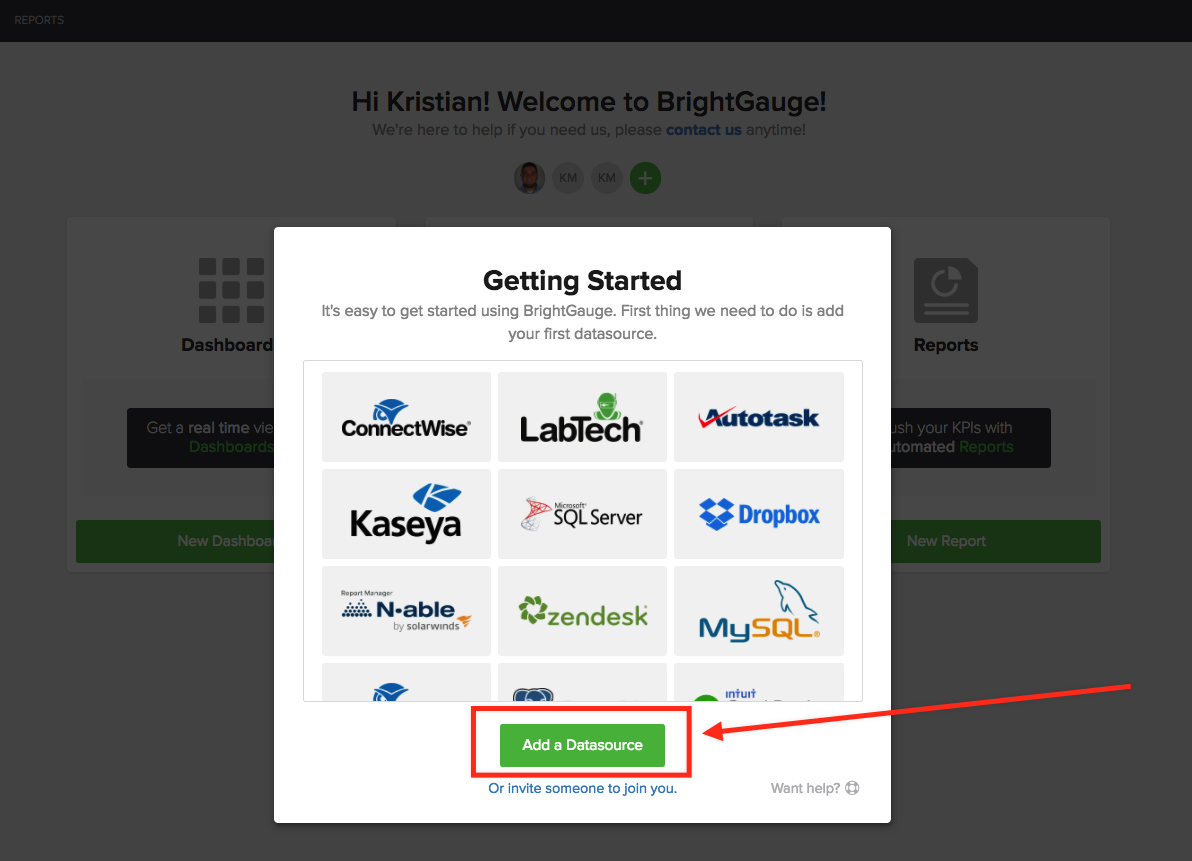 Click on the "Data" menu at the top righthand corner of the screen, and select "Datasources" from the drop down menu: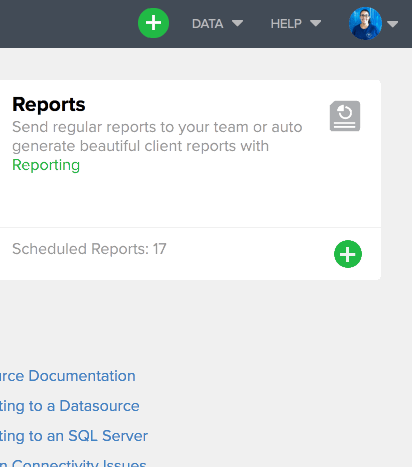 Find the icon for "Webroot" under "All" or under the "Security" category: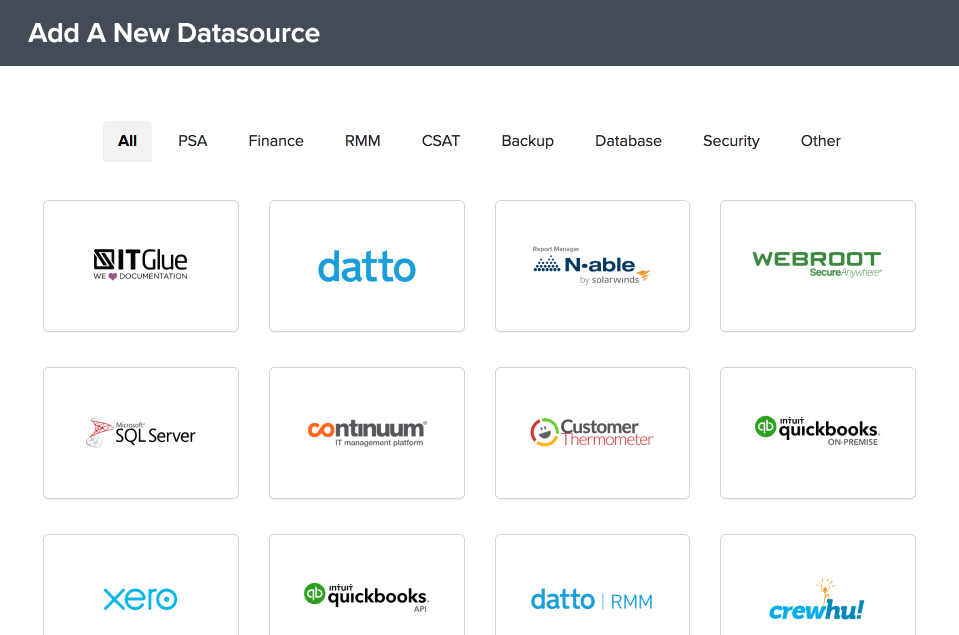 After clicking on this icon, you will be taken to a page where you will enter your own Webroot credentials: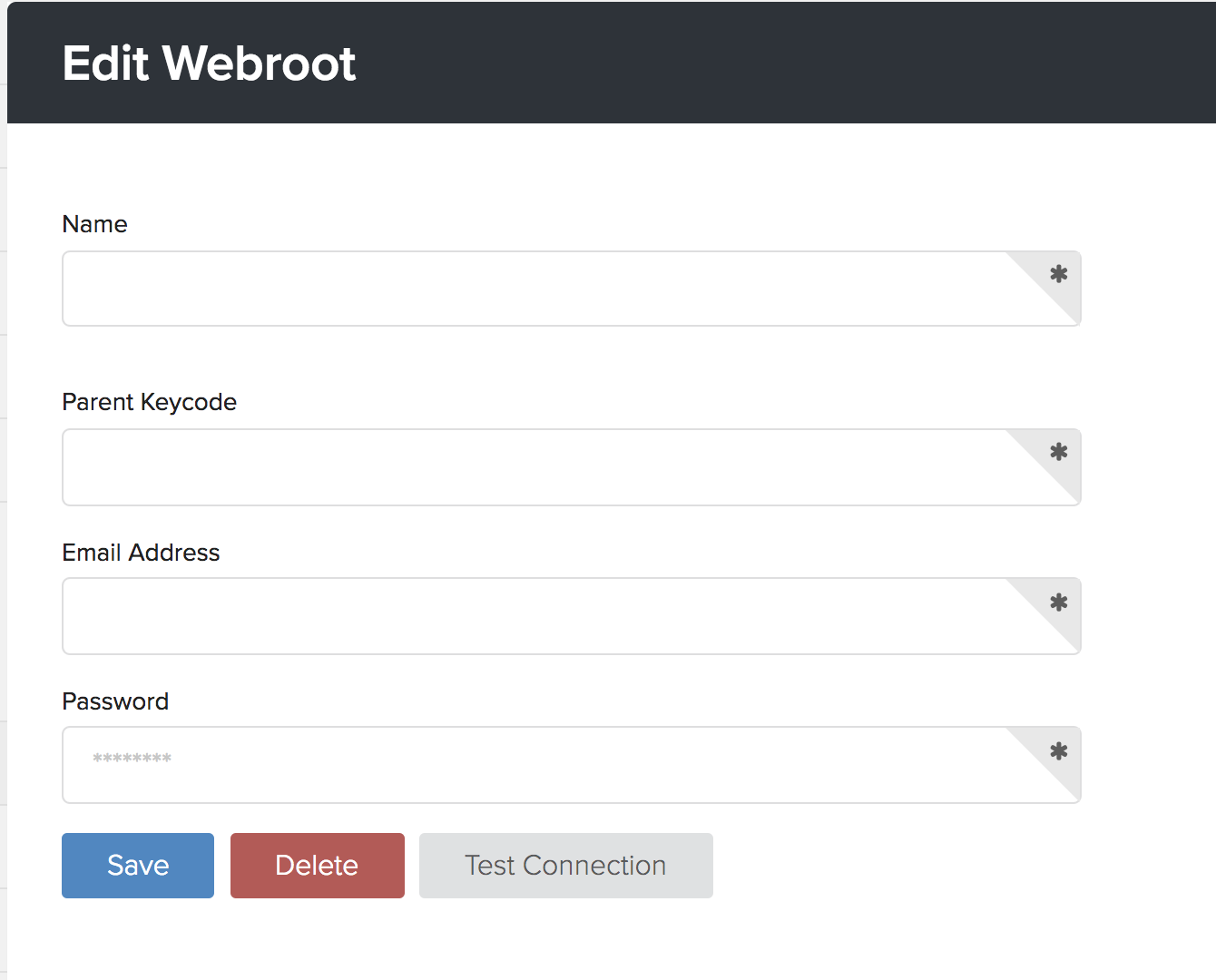 The Parent Keycode may be found when you log into your https://my.webrootanywhere.com console.
Settings > Account Information: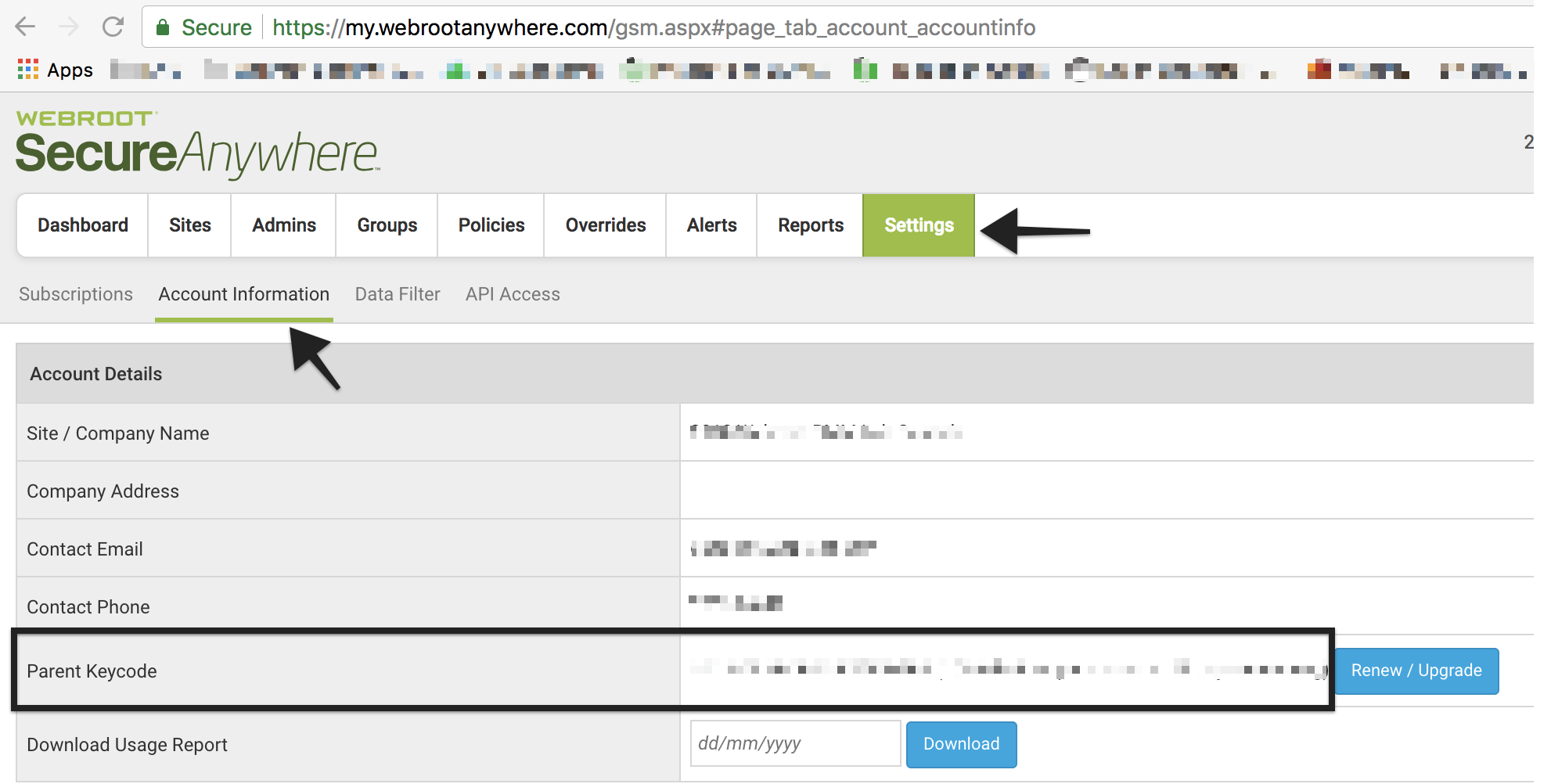 Step 2 - Test and Save the Webroot Datasource in BrightGauge
After adding your credentials, make sure to test the Datasource to make sure it is connecting correctly. Once that is good to go, hit "Save".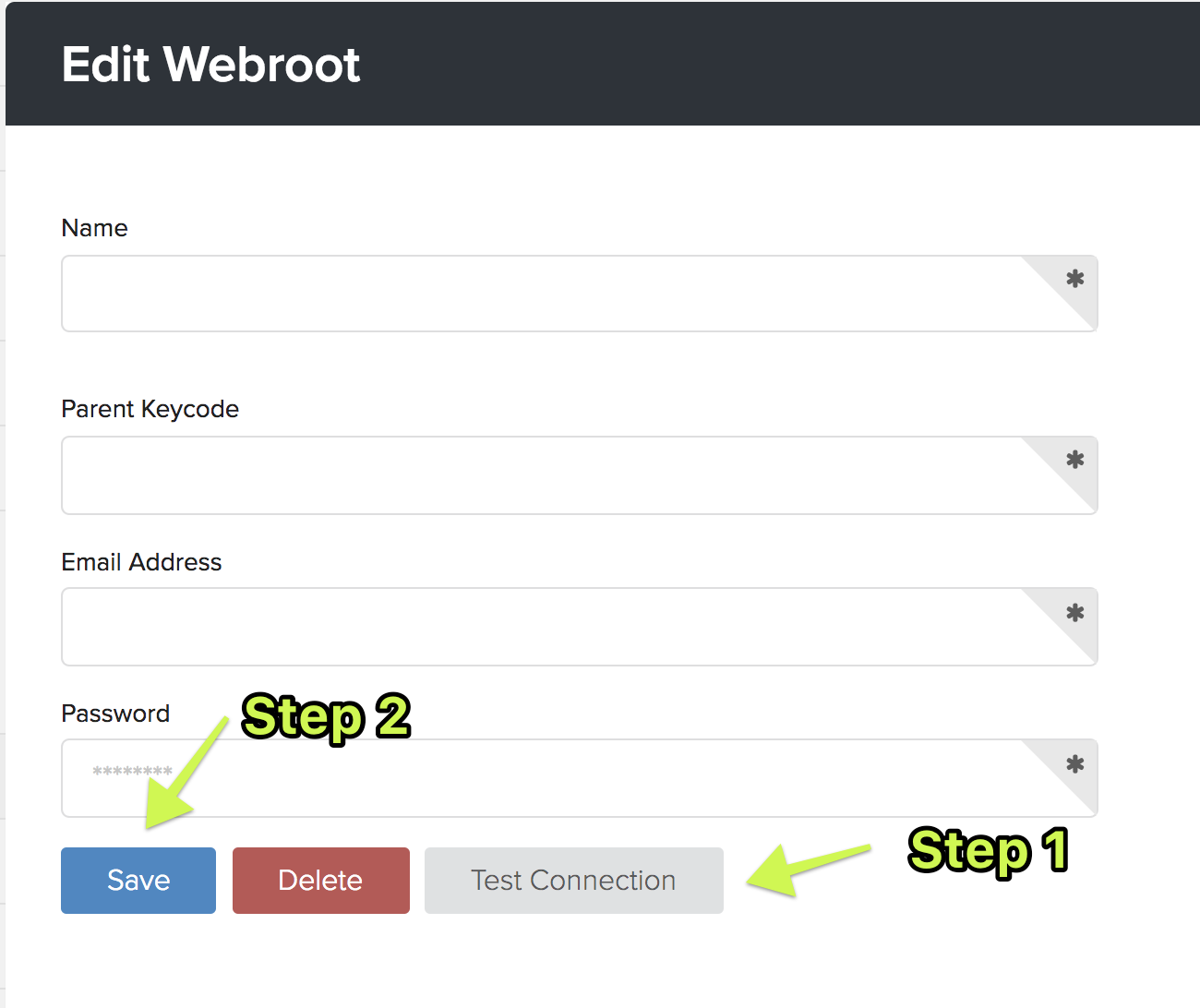 Dashboards, reports, datasets, and gauges will be added to your account after the datasource is saved. They will start syncing immediately and typically complete syncing after 20-30 minutes.
Your Default Dashboards
DNS Protection Blocked Traffic
DNSP Traffic Last 24 Hours
Webroot - Endpoints
Webroot - Infection Status
Webroot - Sites
Your Default Reports
Webroot - Monthly Status
Webroot - Weekly Status
Your Default Datasets
DNSP Blocked Traffic Last 30 Days


DNSP Traffic Summary Last 24 Hours


Endpoint Distribution


Endpoints


Extended Threat History by Site


Global Policies


Group Management


Infection Status


Sky Status


Threat History by Site
For a list of all default gauges, please visit the "Gauges" section of your account, sort by the Datasource you'd like to see and select for Default.
If you have any questions, don't hesitate to ask us at support@brightgauge.com.