For a detailed look at how to add the Backup Radar integration to your BrightGauge, visit here.
Backup Radar has come to BrightGauge! A solution that pulls in data from various backup sources (Datto, StorageCraft, Replibit) into one central location, Backup Radar allows MSPs to control all of their backups from a central portal.
In BrightGauge, you'll now be able to see all of your Backup Radar data relating to your backups. success rates, device statistics, and other overviews key to your accounts.
Each BrightGauge Integration comes with default dashboards, reports, and KPIs(gauges) ready for you to begin monitoring once connected. 
KPIs - Build dashboards, reports, and goal lists with gauges
Default Backup Radar gauges: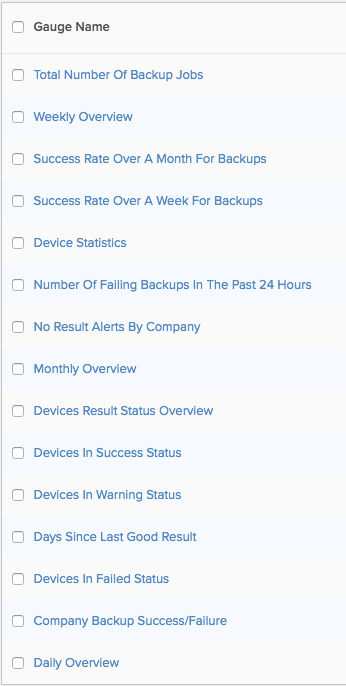 Dashboards - ready to use and customize
There are two dashboards, currently, out of the box: 

Backups Overview displays the statuses in Success, Warning, and Failed per device. This dashboard will allow users of this integration to visualize which devices backed up successfully and which need attention. The gauge drilldowns provide more information for each backup status.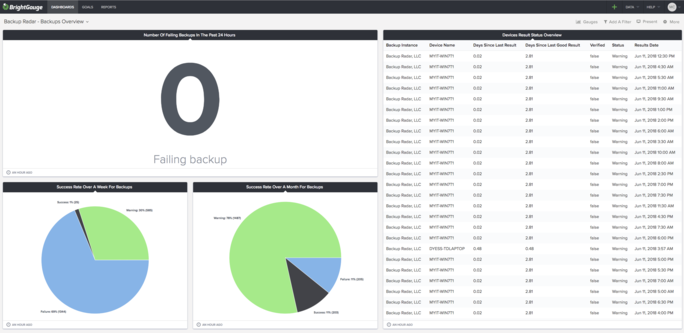 Result Status  helps with visualizing trends on how many days it's been since a backup has run successfully, which jobs are working, as well as a status overview.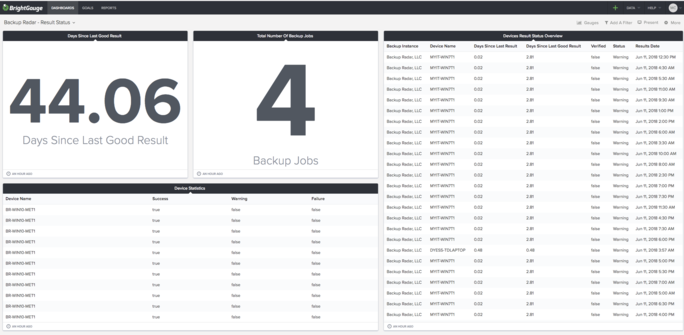 Reports - Automate these to go out every day, week, whenever!
Three report templates ready for use:
Send as is or customize and add data from your other BrightGauge integrations for a full picture.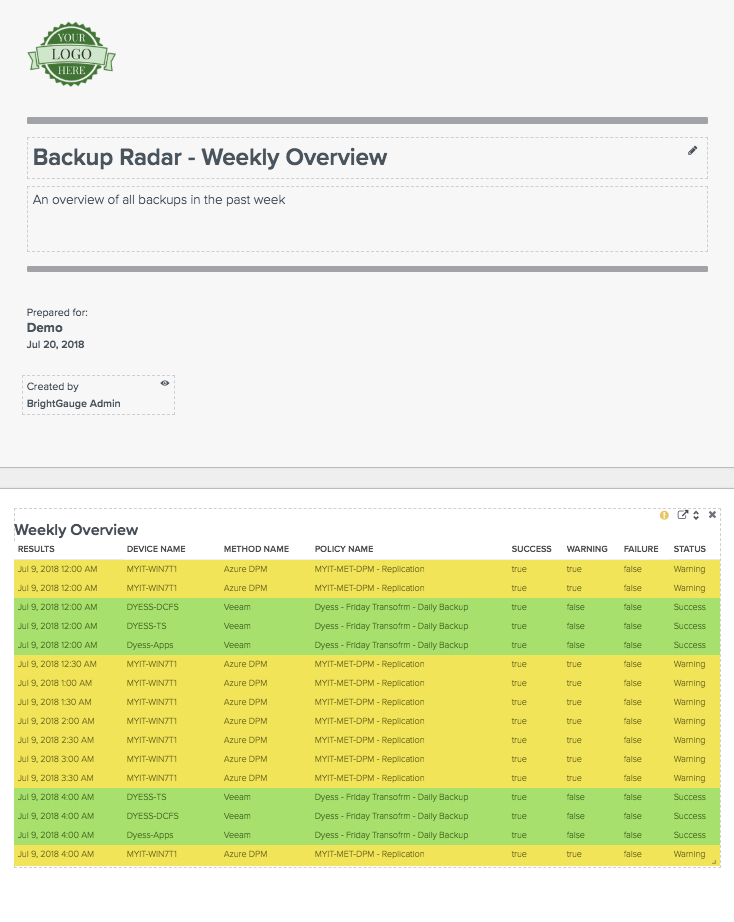 Please submit a support ticket if you'd like help in getting setup.