We are now connected to the Salesforce API as a featured integration within BrightGauge so you may create dashboards and reports. Here is a guide to help you get started with Salesforce and BrightGauge.
Step 1 - Log in to your BrightGauge Account  
If you haven't created an account yet, go here to get started.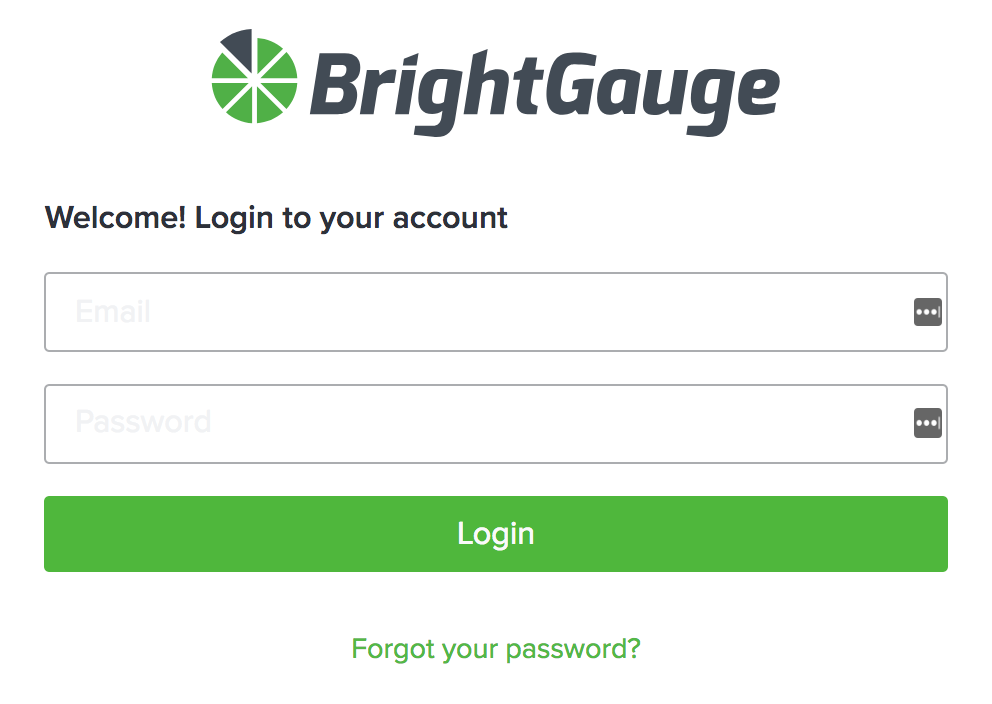 If you are logged in with a New Account:
From the account overview page, click on the "Add a Datasource" button: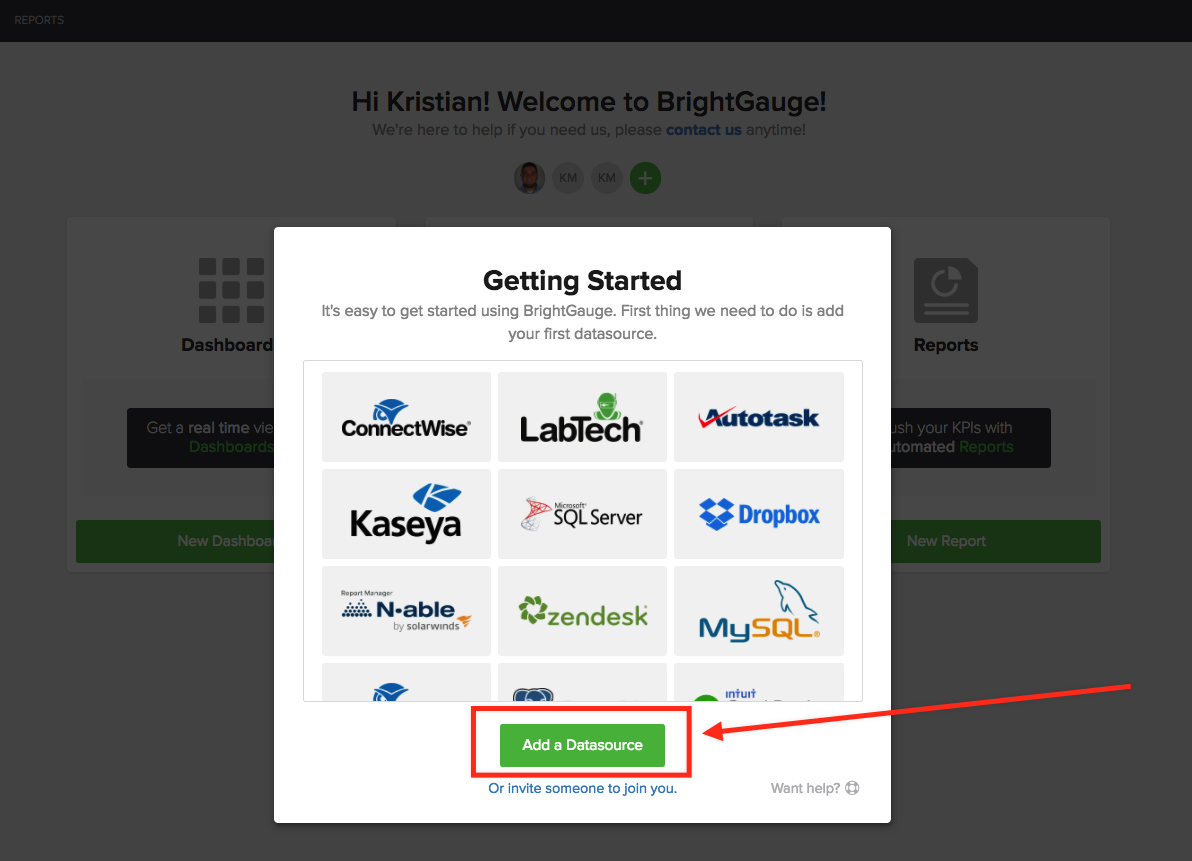 If you are logged in with an Existing Account:
Click on "Data" menu on the the top righthand corner of the screen, and select "Datasources" from the drop down menu: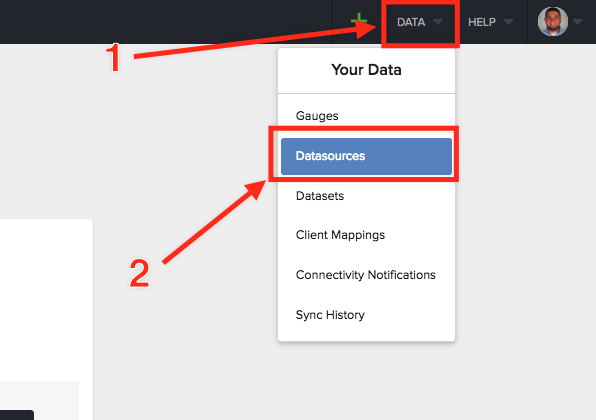 From either a new or an existing account, click on "Add a New Datasource" and then click on the "Salesforce" icon: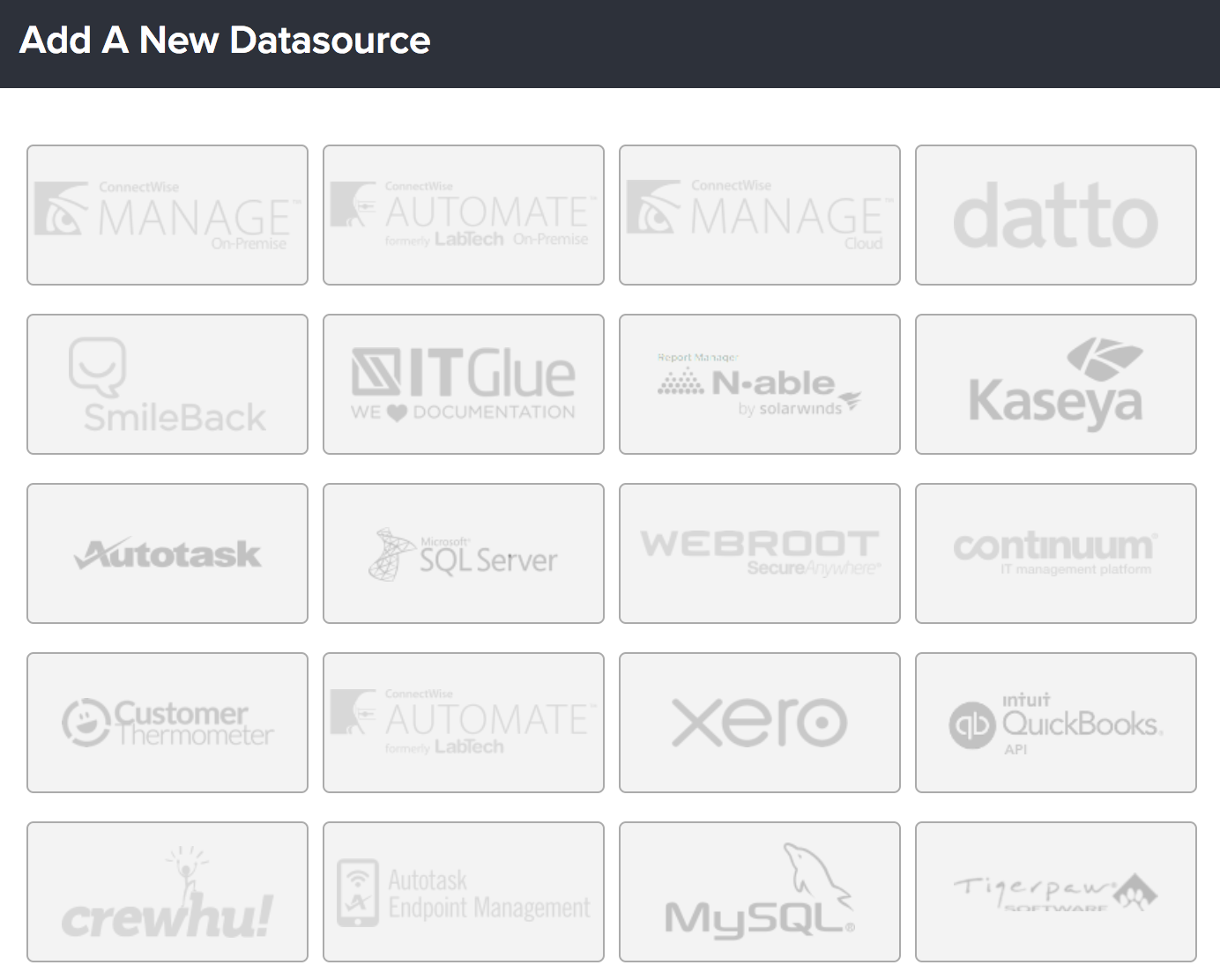 Step 2 - Authorize Salesforce in BrightGauge
You now need to authorize BrightGauge to get data from Salesforce.
Click on the green Authorize in Salesforce button:


A popup may appear asking you to log in to Salesforce. Log in with your Salesforce username and password to authorize the integration.
Step 3 - Configure the Salesforce datasource in BrightGauge
After authorizing Salesforce, you will automatically return to BrightGauge.
Datasets and gauges will be added to your account and they will start syncing immediately. Initial syncs usually take 20-30 minutes to complete.
The datasource name will be "Salesforce" by default, but feel free to edit the name and save your changes.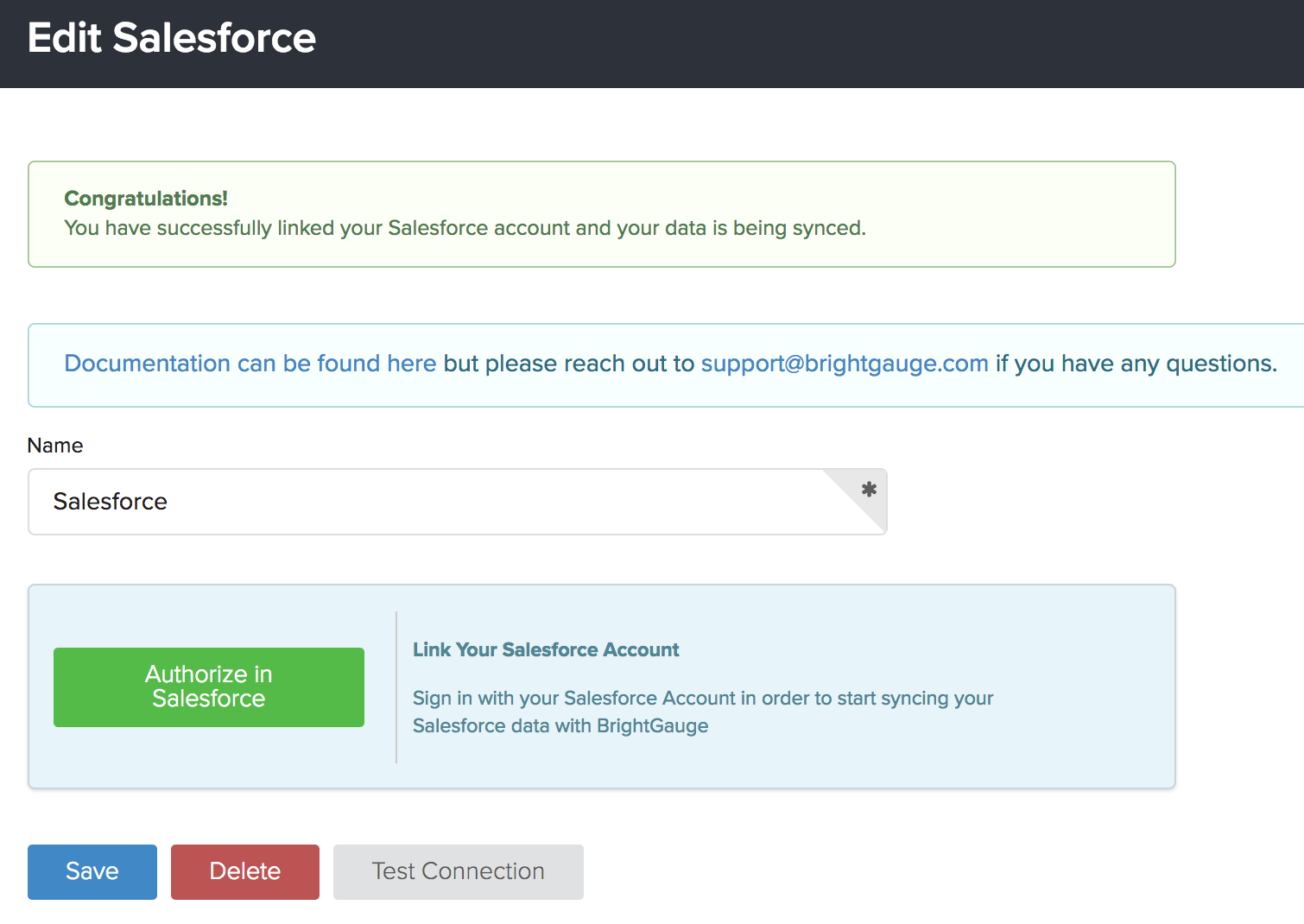 Step 4 - Test Connection
Lastly, be sure to test the connection. If any errors arise with the test or you have any additional questions, please reach out to BrightGauge Support.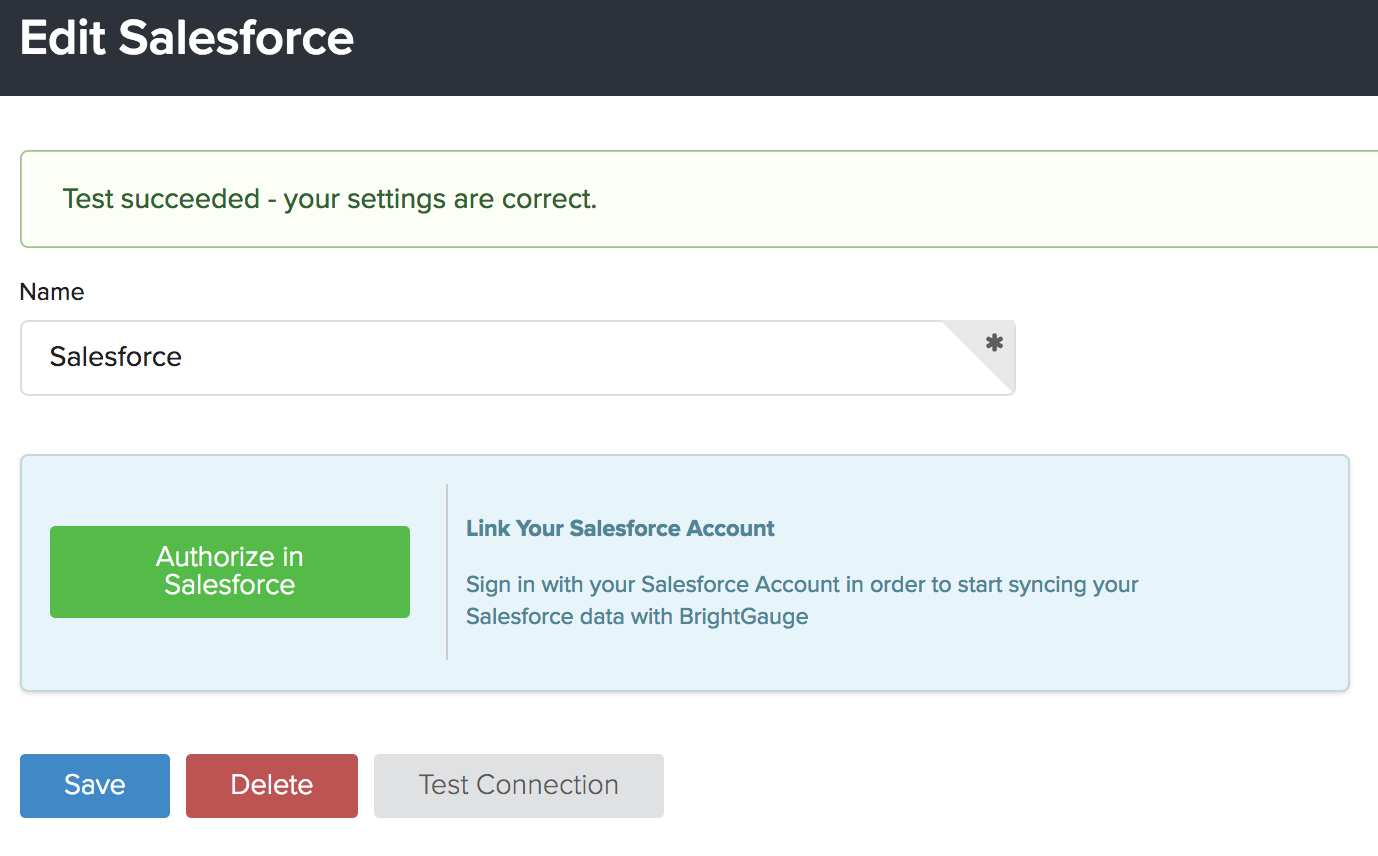 For additional information, please check out our support forums here.