This document is a step by step guide for setting up the Auvik integration within BrightGauge.
Step 1 - Request Auvik API Access
To use the Auvik integration within BrightGauge, Auvik API access must be first granted for your account. This is completed by Auvik on a per customer basis. Please send an email to your partner success manager at Auvik to request access. 
Step 2 - Log In to BrightGauge 
Once you have Auvik API access, please log in to your BrightGauge account. If you have not created an account yet, go here to get started.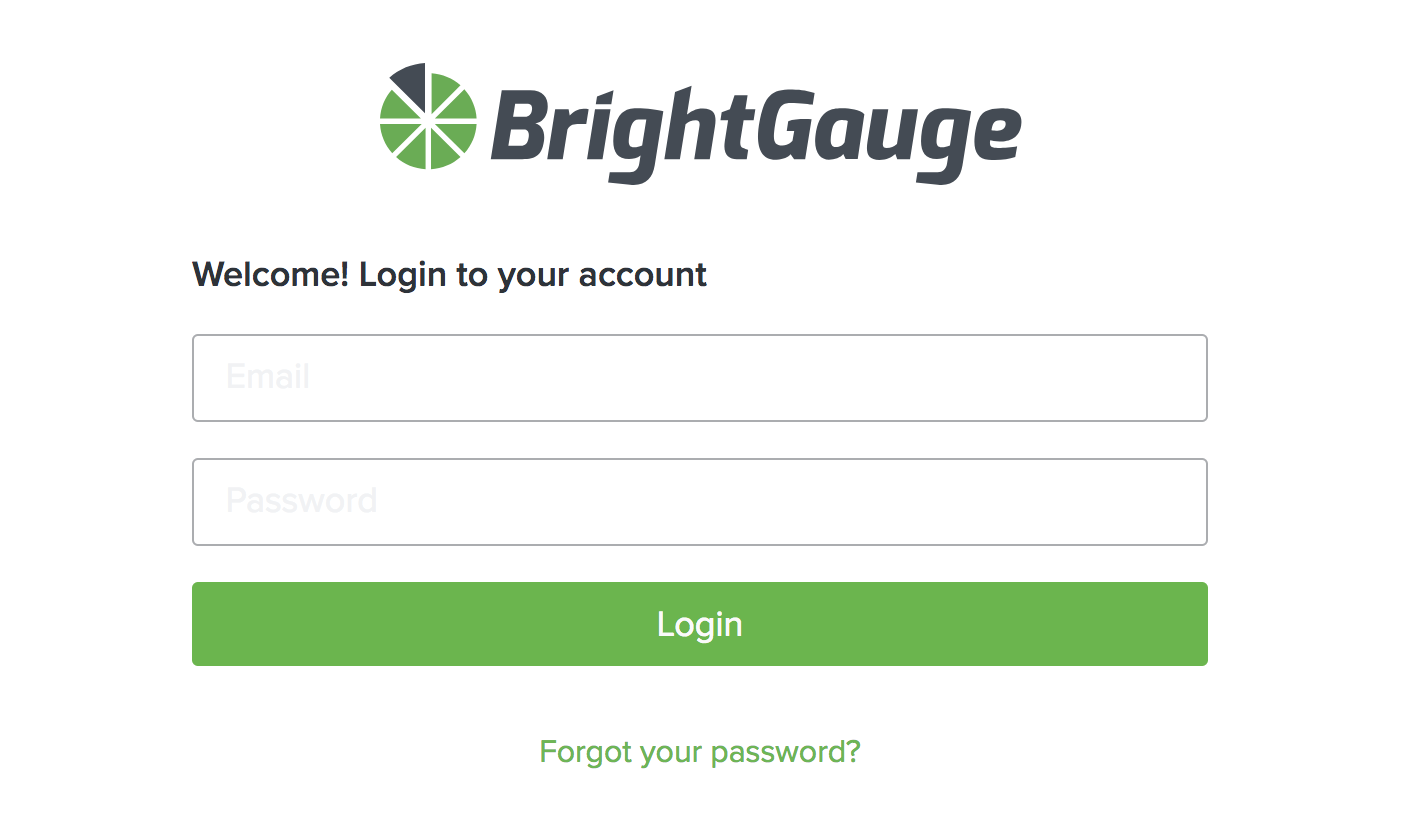 If you are logged in with a New Account:
From the account Overview page, click on the "Add a Datasource" button: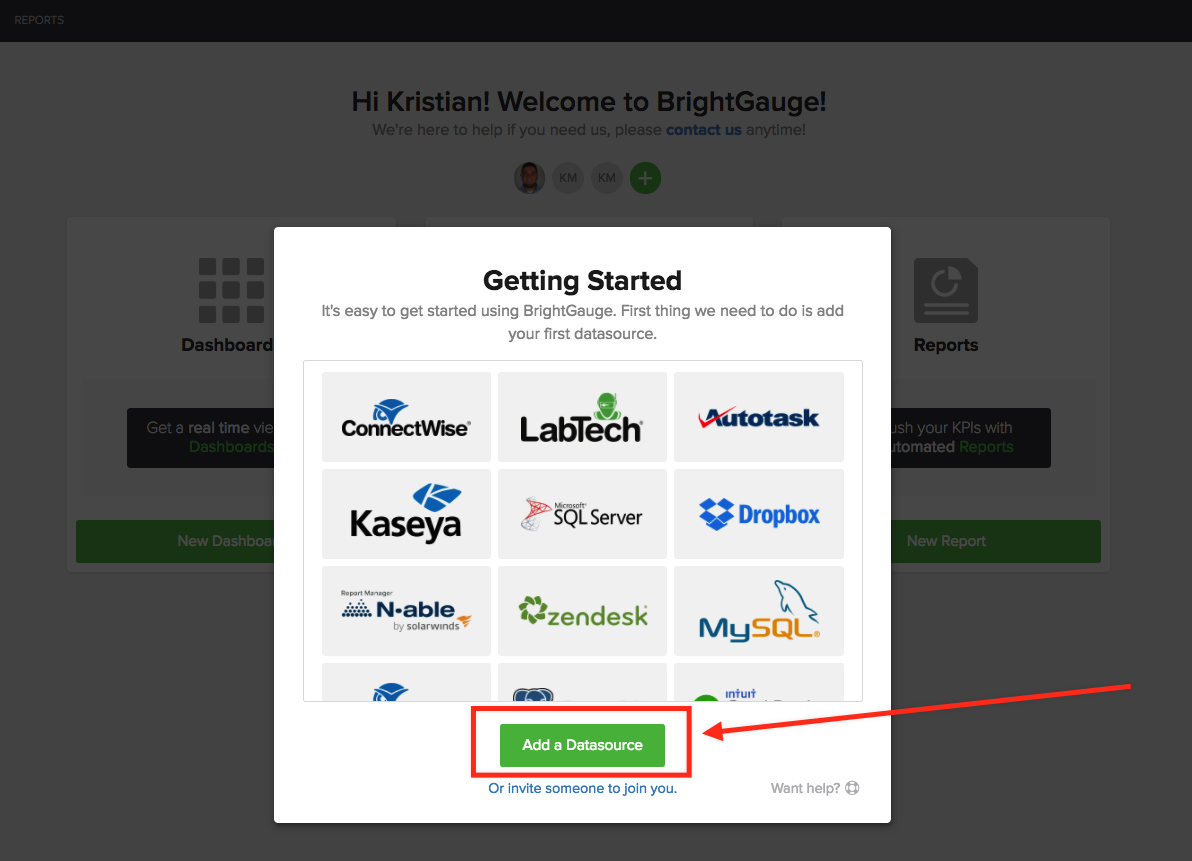 If you are logged in with an Existing Account:
Click on the "Data" menu at the top righthand corner of the screen, and select "Datasources" from the drop down menu:
Find the Auvik datasource under "All" or under the "RMM" category:
Step 3 - Connect to the Auvik Datasource
After selecting the Auvik datasource, you will be taken to a page where you can enter your Auvik API key, as well as Subdomain and Email Address. Please note the following requirements:
The Email Address field is case sensitive.
The API key and email address need Auvik API permissions. To grant API permissions in Auvik, there are two options:

Add API permissions to an existing user role.
Create a new user role for API access. Then create a new user account with this role.
Go ahead and give this datasource a name. "Auvik" is pretty catchy.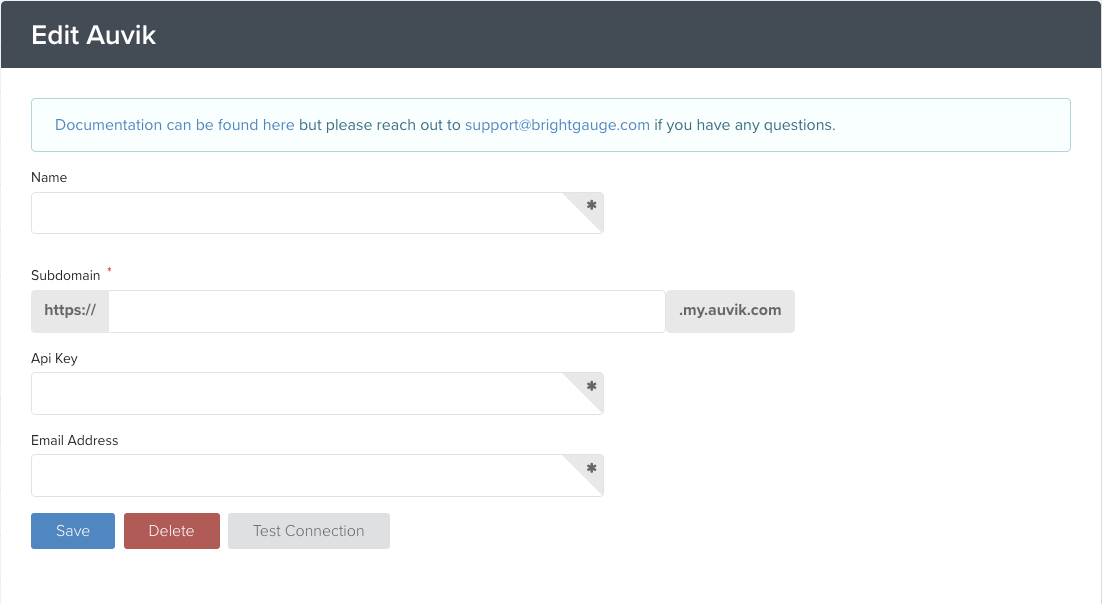 Step 4 - Test Connection and Save
Lastly, be sure to test the connection. If any errors arise with the test, please confirm the Auvik account you used to login has the correct credentials, and feel free to reach out to BrightGauge support with any questions.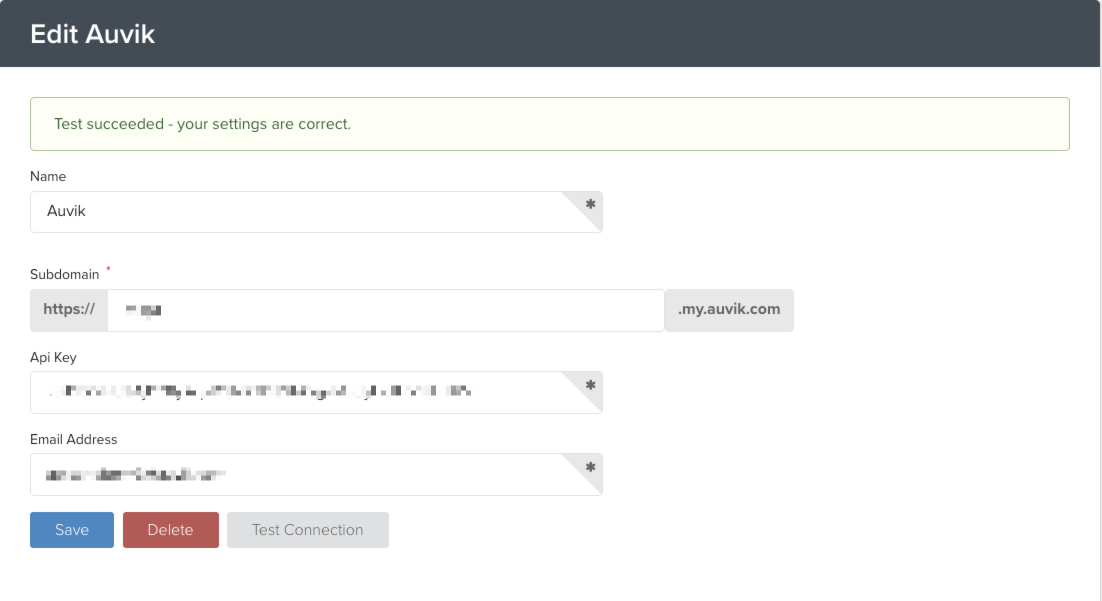 Dashboards, reports, datasets, and gauges will be added to your account after the datasource is saved. They will start syncing immediately and typically complete syncing after 20-30 minutes. 
For additional information, please check out our support forums at support.brightgauge.com.