One of the more common questions we get is, "When do datasets sync?" Datasets power the data going into all gauges, so it's good to know. This varies per data source/dataset, but there are a few rules of thumb:
For Cloud data sources, All datasets sync automatically overnight at local time.
For OnPremise data sources,

the midnight sync would only be triggered if any given datasets'

last successful sync is greater than 24 hours

, i.e. 1 day.

A dataset will not sync if there aren't any gauges built from it.
When a dashboard is opened on an active web browser, this triggers the "Dashboard Sync Frequency" for any dataset powering gauges on that dashboard.
A dataset used by a gauge on a scheduled report will sync 1 hour prior to the report being sent.
The easiest way to check a dataset's "Dashboard Sync Frequency" is to check from a gauge on a dashboard: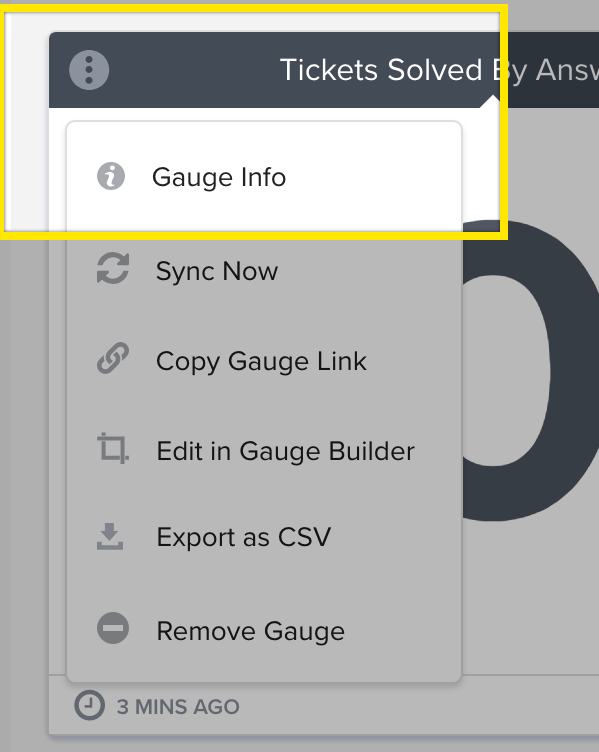 For a more detailed breakdown of Dataset syncing, please refer to the 101 - Dataset Syncing article.
If you have any questions, please contact Support by selecting Help > Open a Ticket from the top menu bar.