We now have a connection to the RingCentral API as a featured integration within BrightGauge so you can create dashboards and reports. Here is a quick document to help you get set up with BrightGauge and RingCentral.
Step 1 - Log in to your BrightGauge Account
If you have not created an account yet, go here to get started.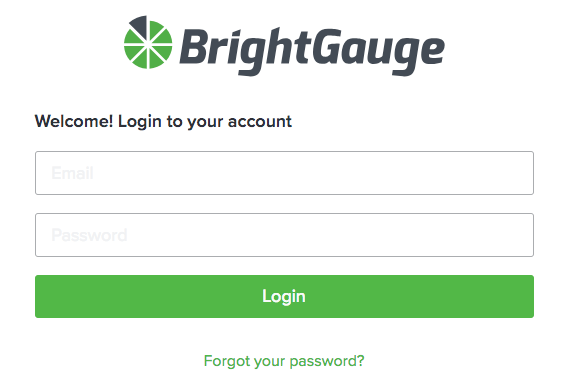 After you log in:
From the Overview page, a popup appears to help you with setting up your account. Click Add a Datasource.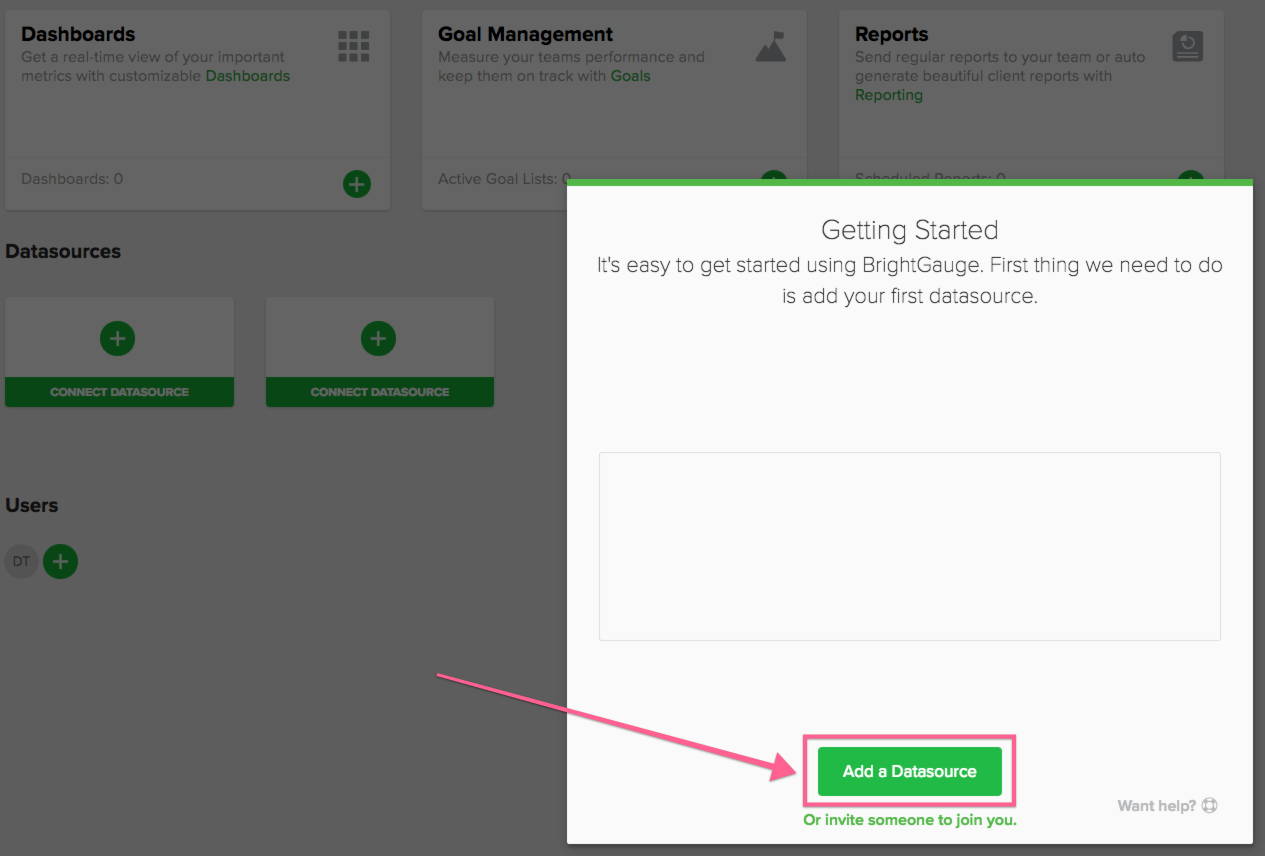 Go to the Overview page (to access click on the BrightGauge logo on the top left-hand corner).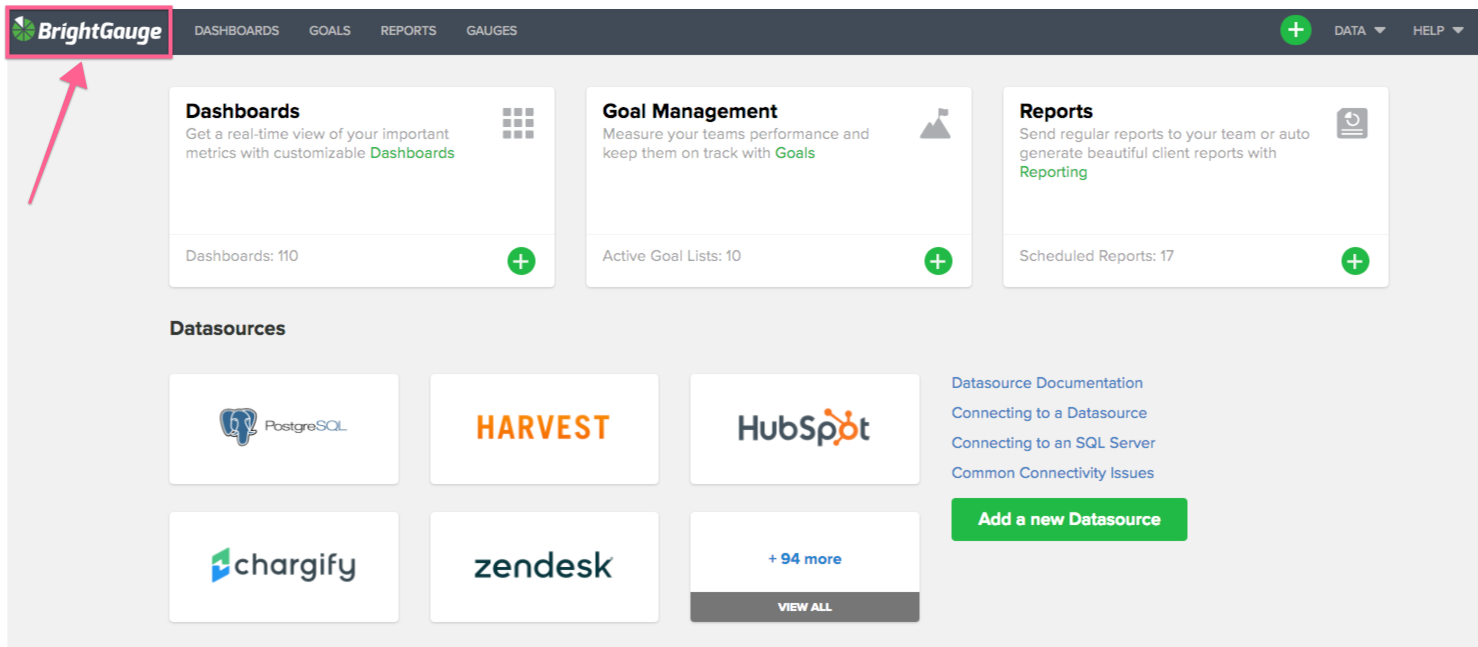 Click Add a new Datasource (next to the list of your existing datasources).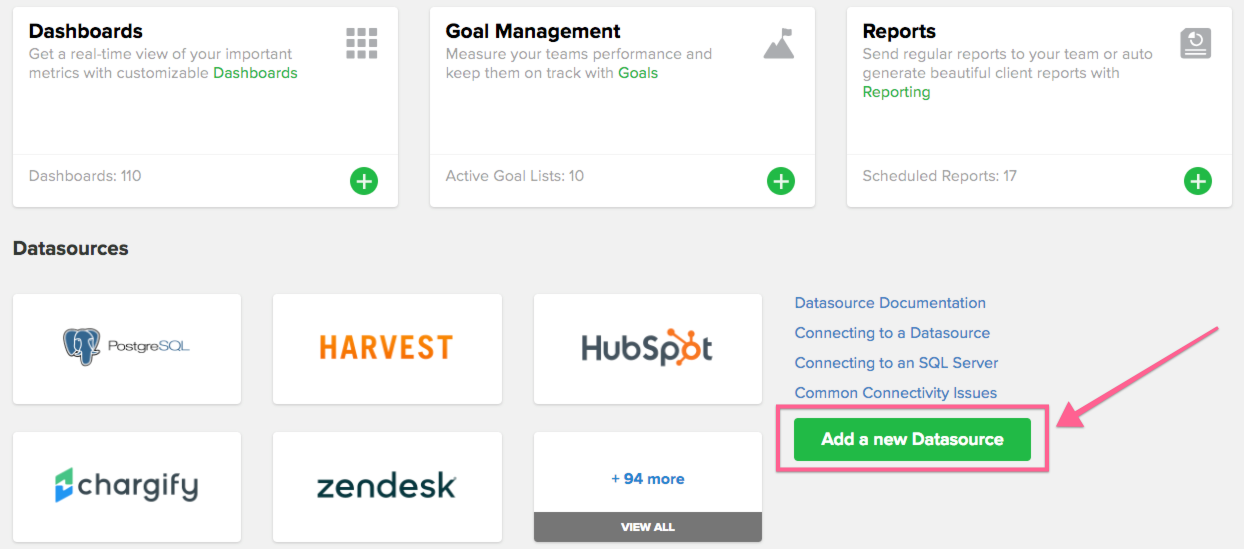 Or, click on the Data and select Datasources.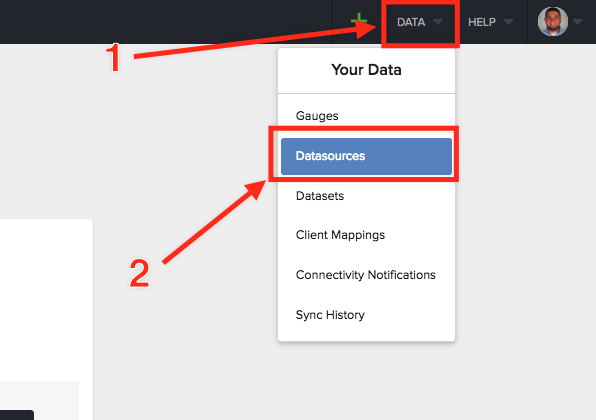 Select Other and click on RingCentral.

Step 2 - Authorize RingCentral in BrightGauge
You now need to authorize BrightGauge to get data from RingCentral.
To authorize the connection:
Click Authorize in RingCentral. You are prompted to log in to RingCentral.


Log in to RingCentral. You are prompted to authorize BrightGauge to pull data.


Click Authorize.

Step 3 - Configure the RingCentral datasource in BrightGauge
After authorizing RingCentral, you are automatically returned to BrightGauge.
Datasets and gauges are added to your account and they will start syncing immediately. Initial syncs usually take 20-30 minutes to complete.
The datasource name is RingCentral by default, but feel free to edit the name and save your changes.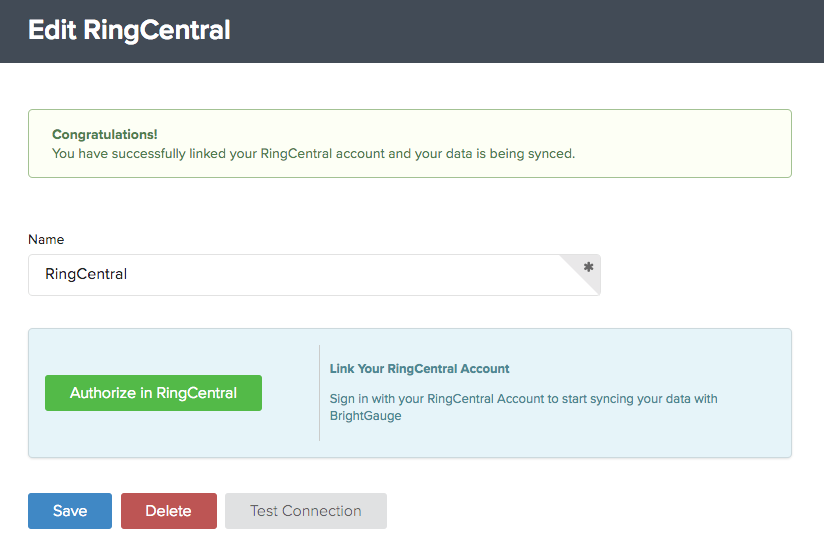 Step 4 - Test Connection

Lastly, be sure to test the connection. If any errors arise with the test, please confirm the RingCentral account you used to log in has the following permissions:
Read Accounts
Read Call Log
Read Messages
Read Presence
Reach out to BrightGauge support if you have any questions.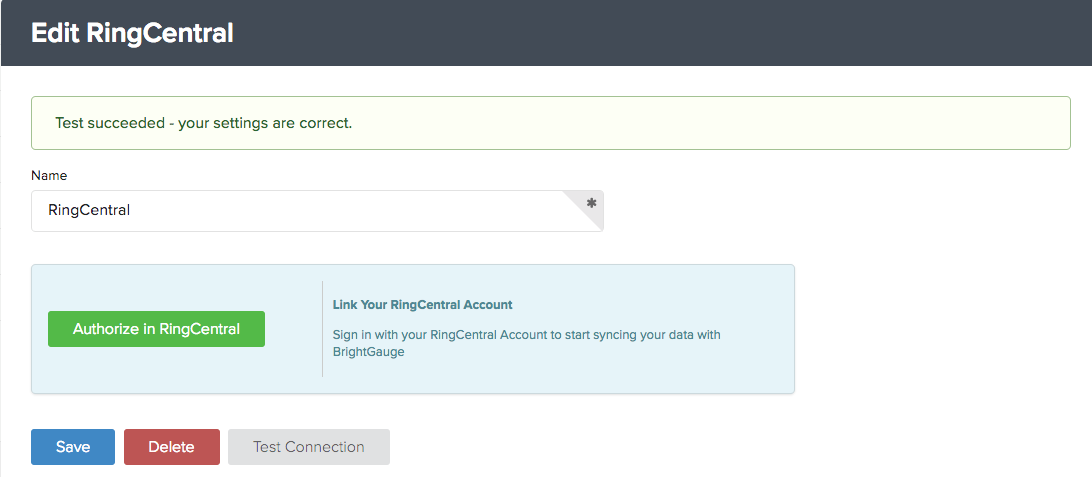 Dashboards, reports, datasets, and gauges are added to your account after the datasource is saved. They will start syncing immediately and typically complete syncing after 20-30 minutes.
Your Default Dashboards
Your Default Reports
Your Datasets
Agent Status:

Lists out agents and their current status within RingCentral.

Call Logs:

Call Logs within RingCentral from the last 120 days.

Call Queue Agents:

Lists the agents associated with specific Call Queues within RingCentral.

Messages:

Messages within RingCentral from the last 120 days.
For a list of all default gauges, please visit the Gauges section of your account, sort by the Datasource you'd like to see, and select for Default.
If you have any questions, please contact Support by selecting Help > Open a Ticket from the top menu bar.