We now have a connection to the Kaseya Cloud VSA API as a featured integration within BrightGauge so you can create dashboards and reports. Here is a quick document to help you get set up with BrightGauge and Kaseya Cloud VSA.
Step 1 - Enable API support in Kaseya
Submit a support request with Kaseya to enable the "API webservice" in your VSA account.



Step 2 - Configure a user account in Kaseya
We recommend (but do not require) that a separate, dedicated Kaseya user is created for use in BrightGauge. A separate user will ensure the integration continues to function normally when individual user accounts are deactivated or edited.
The list of Kaseya users is found under the User heading beneath the System / User Security menu.




Add a new Kaseya user
Click the New button to create a new User.




Complete the Add User form to create the new user. Ensure that the new user has the built-in System option selected for Initial Role and Initial Scope. This will provide the BrightGauge account full access to your Kaseya account data.

Note: More restrictive roles and scopes may be associated with the BrightGauge Kaseya user, if necessary. For example, a custom Role that provides access to read-only functionality would be appropriate, since BrightGauge does not need any write access to the account.


Use an existing Kaseya user
Select the Kaseya user that will be used to pull data into BrightGauge.


Ensure the Kaseya user reports System under Last Role and Last Scope.


Step 3 - Log in to your BrightGauge account
If you have not created an account yet, go here to get started.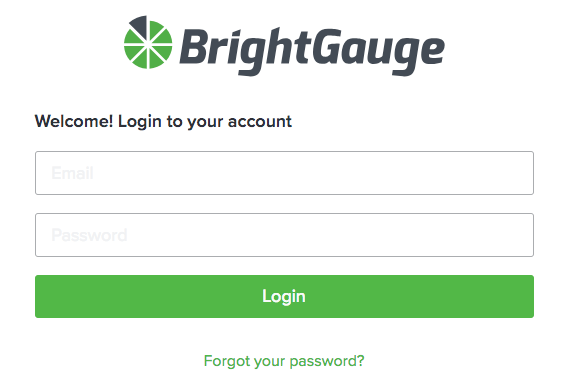 Once you have logged in:
New Accounts
From the Overview page, a popup will show up to help you with setting up your account. Click on the "Add a Datasource" button: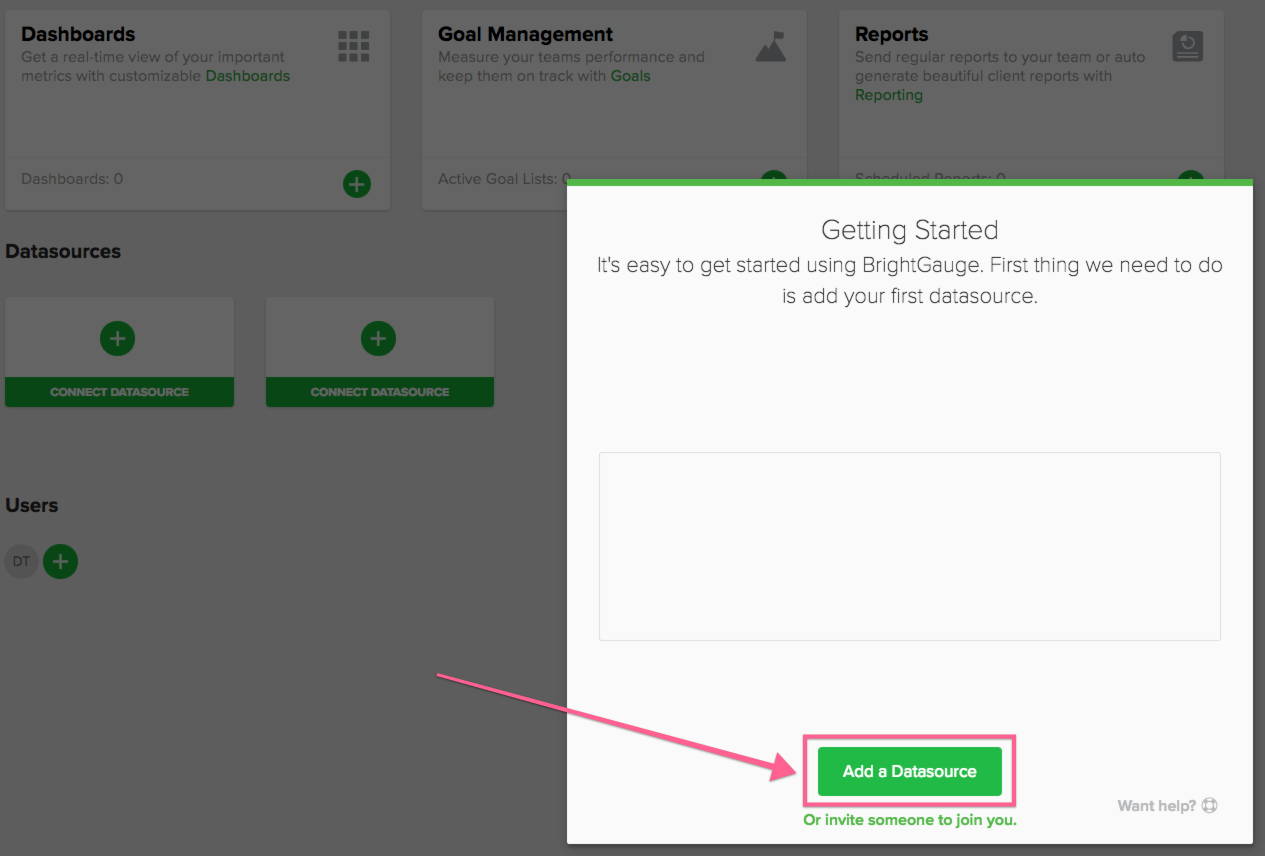 Existing Accounts
Go to the Overview page (to access click on the BrightGauge logo on the top left-hand corner).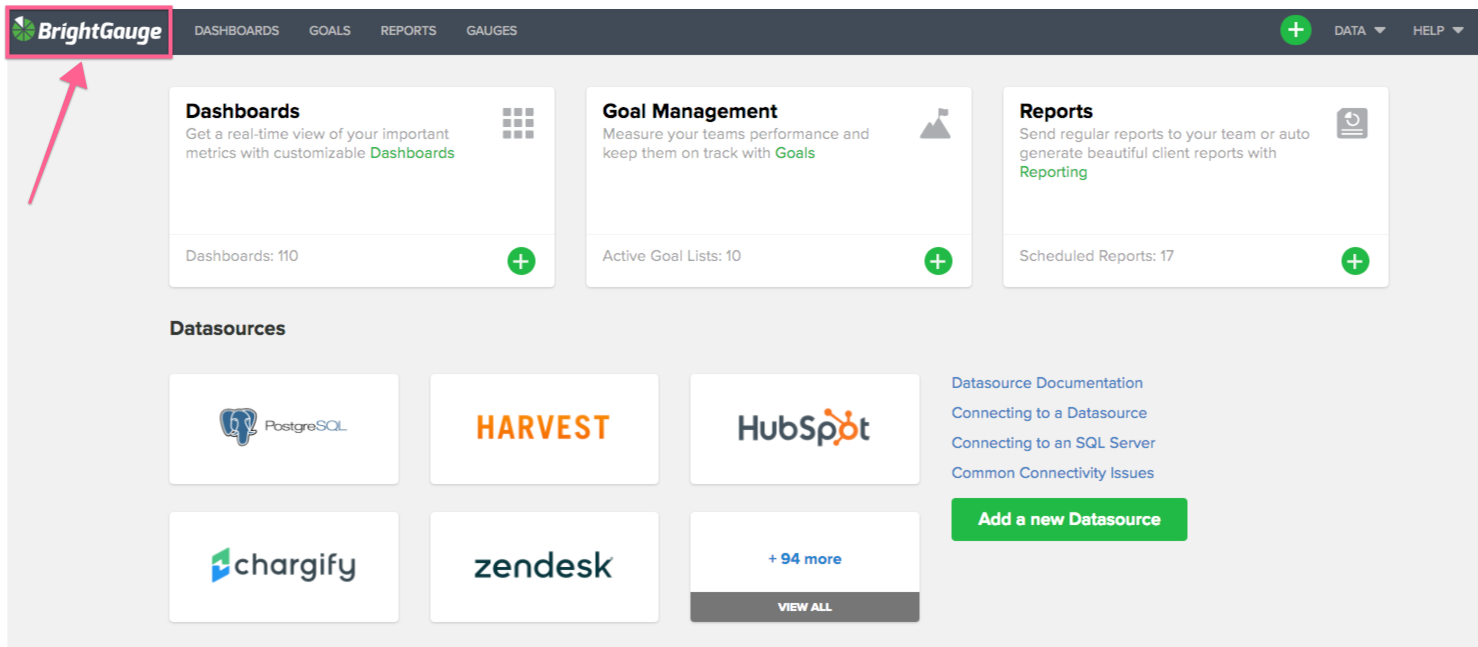 Click on the green "Add a new Datasource" button towards the bottom right of the page (next to the list of your existing datasources):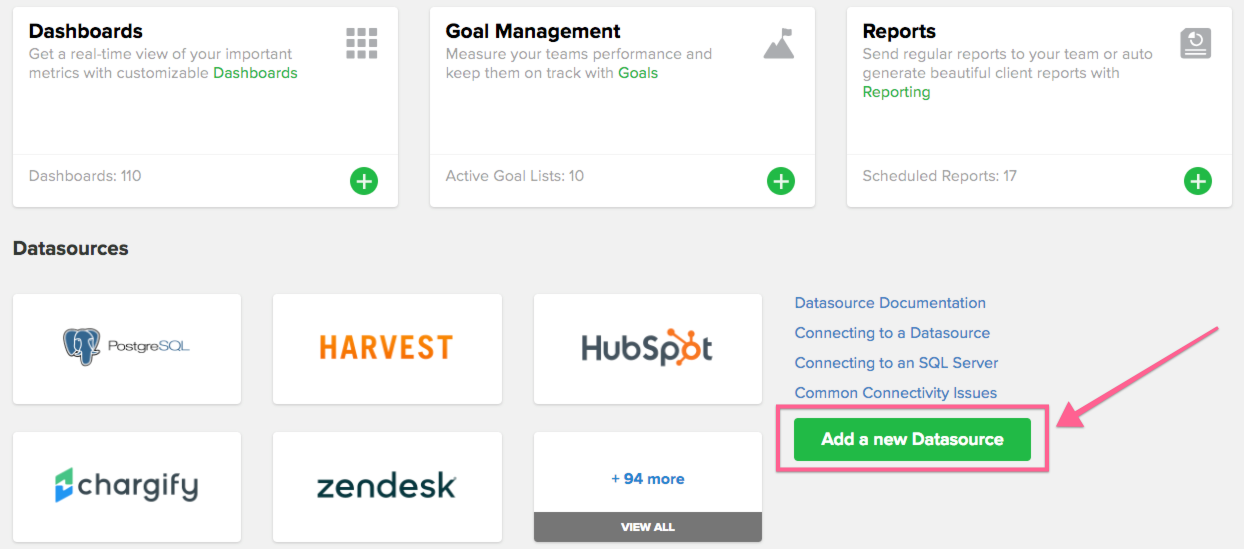 Or, click on the "Data" menu on the top right-hand corner of the screen, and select "Datasources" from the drop-down menu: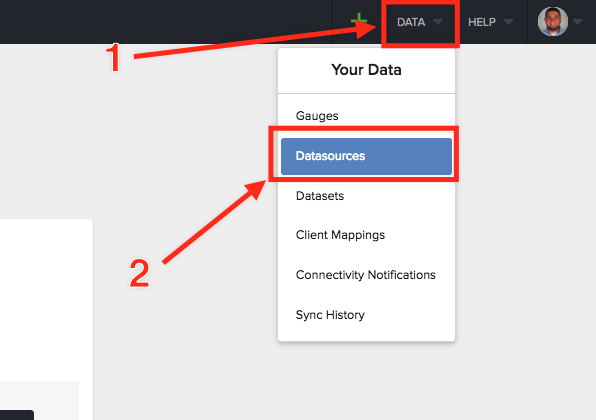 Click on the "RMM" category and then click on the "Kaseya Cloud" icon:
Step 3 - Authorize Kaseya Cloud in BrightGauge
You now need to provide the username and password for your Kaseya admin account to provide BrightGauge a way to retrieve data on your behalf.
Enter the Kaseya VSA hostname for your Kaseya Cloud VSA account (e.g., demo.kaseya.net, demo.mycompany.com)


Enter the username and password for the account that will retrieve data from Kaseya.

Again, we recommend (but do not require) that a separate, dedicated Kaseya VSA account be created for use with the BrightGauge integration. This should ensure the integration continues to function normally when normal user accounts are deactivated.


Important Note: Many password managers and web browsers may auto-populate the username and password fields on this page with your BrightGauge credentials.
To avoid authentication problems, fill these credentials in an "incognito" or "private window" with extensions disabled, or very carefully erase the username and password fields every time before clicking either Test Connection or Save.
Step 4 - Test connection
Click the Test Connection button.




If you see the Test succeeded banner message, click Save.

Important Note: Be careful to verify that the username or password field inputs were not overwritten by a password manager with the wrong credentials after the Test connection step.
Dashboards, reports, datasets, and gauges will be added to your account after the datasource is saved. They will start syncing immediately and typically complete syncing after 20-30 minutes.
Your Default Dashboards
Your Datasets
Machine Stats Lite -

A fast refreshing dataset to pull in the most recent stats for machines setup within Kaseya

Disk Statistics -

Snapshot of disk usage for individual drives across all machines. The dataset excludes CDROM volumes, but includes other removable and network disks

Missing Patch Details -

This dataset allows you to see details for the patches that are missing, only APPROVED patches are accounted for

Patch Status -

This dataset allows you to monitor the patch status of each agent in your Kaseya VSA instance

Security Products -

This dataset allows you to monitor Security Products installed across the agents in your Kaseya VSA instance
For a list of all default gauges, please visit the "Gauges" section of your account, sort by the Datasource you'd like to see and select for Default.
For additional information, please check out our support forums at support.brightgauge.com.