We now have a connection to the Veeam Availability Console (VAC) API as a featured integration within BrightGauge so you can create dashboards and reports. Here is a quick document to help you get set up with BrightGauge and Veeam VAC.
We recommend (but do not require) that a separate, dedicated user is created for use in BrightGauge. A separate user will ensure the integration continues to function normally when individual user accounts are deactivated or edited.
Step 1 - Add Veeam VAC datasource to your account
Log in to your BrightGauge account
If you have not created an account yet, go here to get started.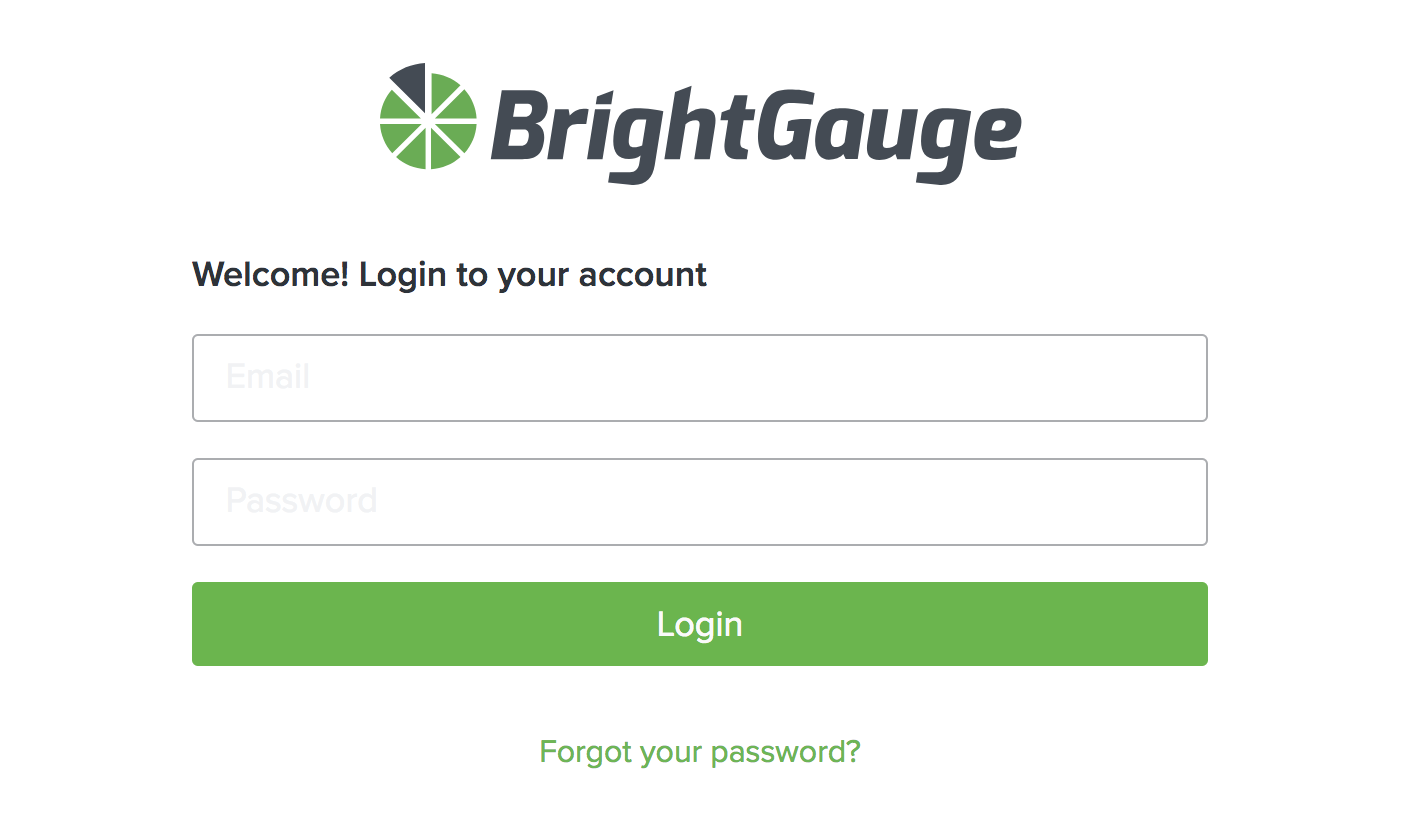 Once you have logged in:
New Accounts
From the Overview page, a popup will show up to help you with setting up your account. Click on the "Add a Datasource" button: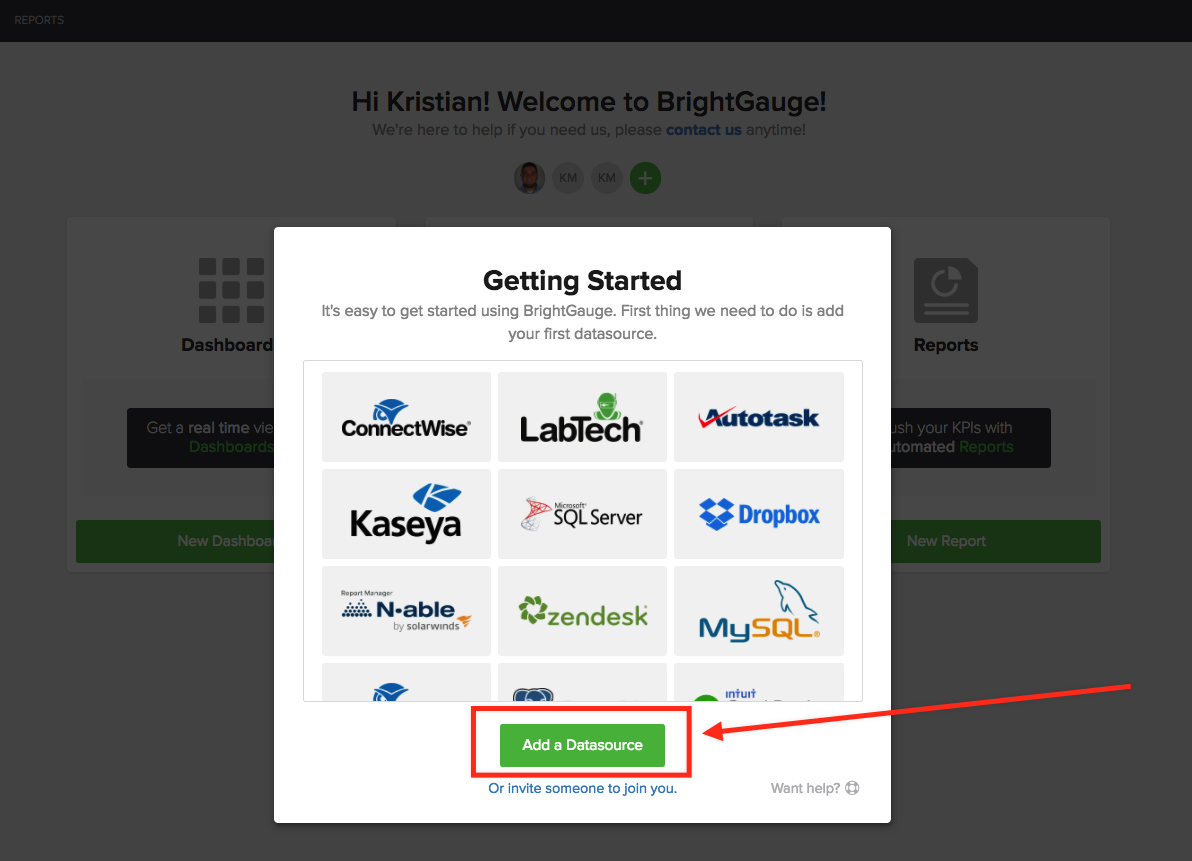 Existing Accounts
Click on the "Data" menu at the top righthand corner of the screen, and select "Datasources" from the drop down menu: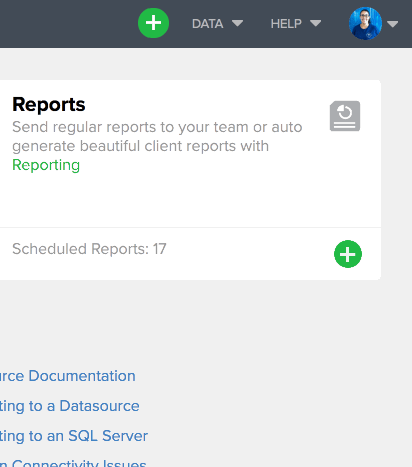 Find the "Veeam VAC" icon under "All" or under the "Backup" category: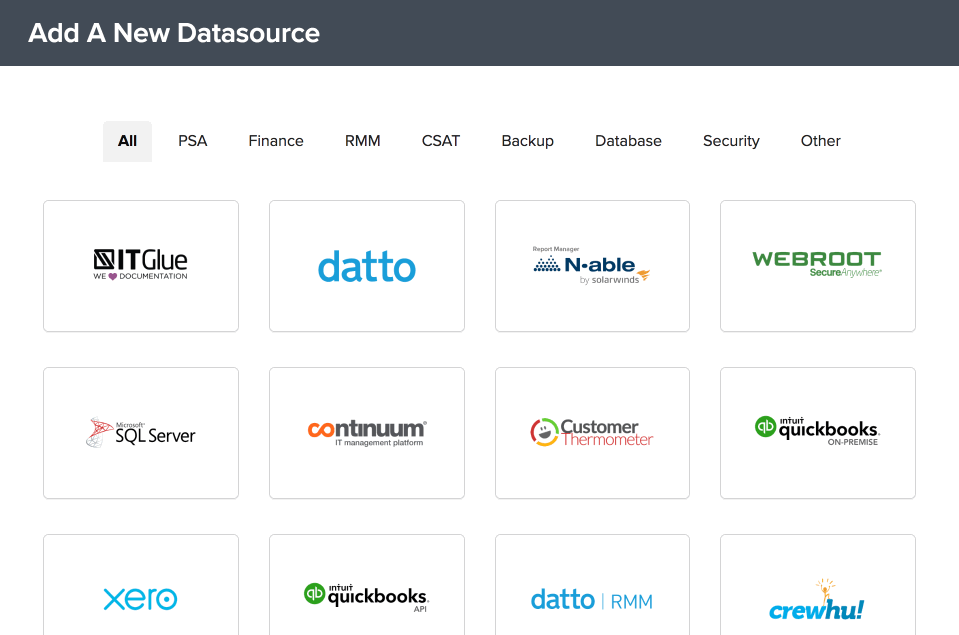 Step 2 - Authorize Veeam VAC in BrightGauge
You now need to provide the URL, port, username and password for your Veeam admin account to provide BrightGauge a way to retrieve data on your behalf. You will need to have a valid SSL certificate on the server/domain in order to connect.
Enter your Veeam Availability Console URL. For on-premise we need to be able access your network through port 1281. If you cannot access that from the outside (LAN), we will not be able to communicate.
Enter the username and password for the account that will retrieve data.

Again, we recommend (but do not require) that a separate, dedicated account be created for use with the BrightGauge integration. This should ensure the integration continues to function normally when normal user accounts are deactivated.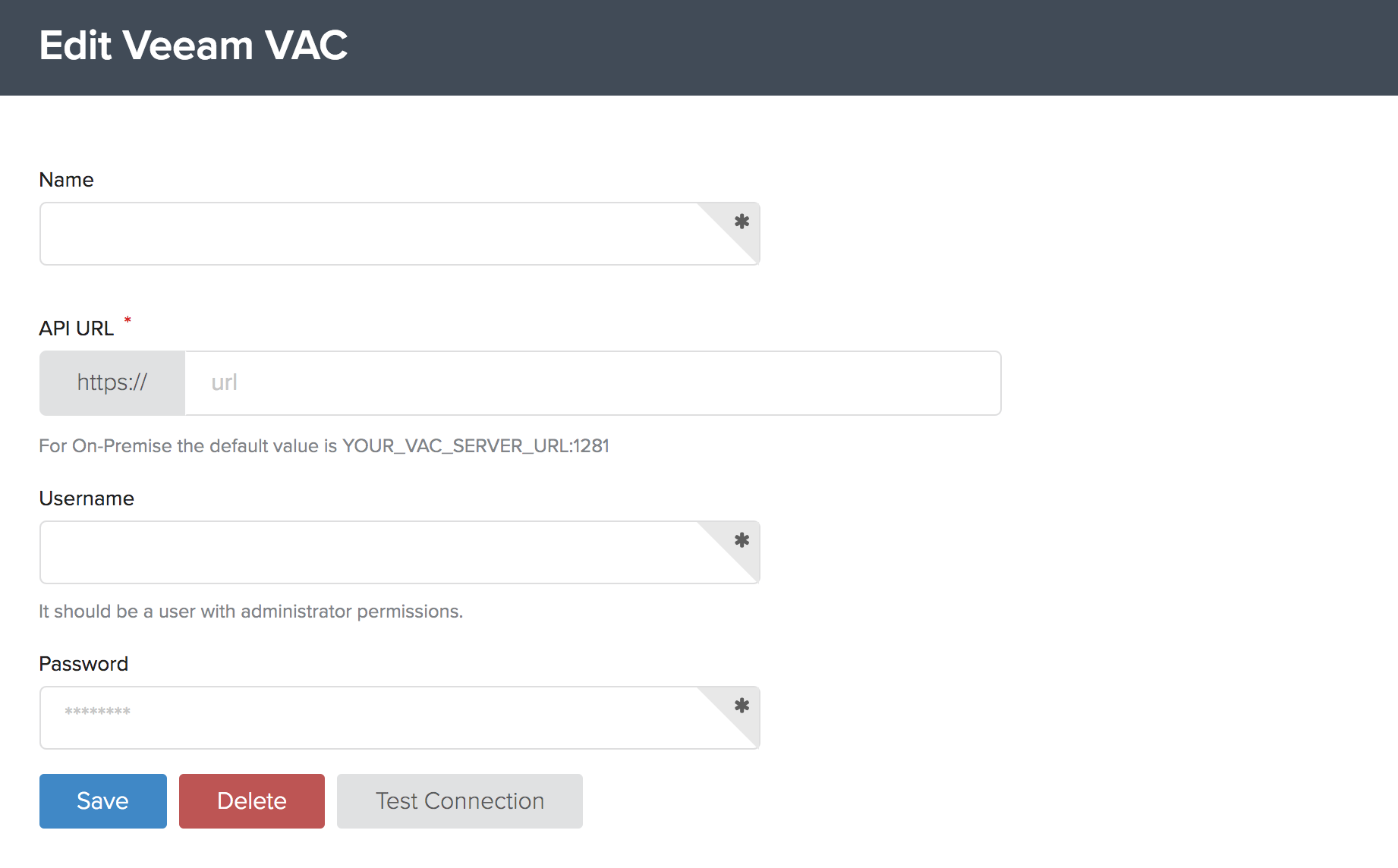 Step 3 - Test connection and Save
Click the Test Connection button.
If you see the Test succeeded banner message, click Save.

Important Note: Be careful to verify that the username or password field inputs were not overwritten by a password manager with the wrong credentials after the Test connection step.
Dashboards, reports, datasets, and gauges will be added to your account after the datasource is saved. They will start syncing immediately and typically complete syncing after 20-30 minutes.
Your Default Dashboards
Your Default Reports
For a list of all default gauges, please visit the "Gauges" section of your account, sort by the Datasource you'd like to see and select for Default.
If you have any questions, don't hesitate to ask us at support@brightgauge.com.