Are you making use of PRTG's monitoring services? That's great, because PRTG is now a BrightGauge integration - meaning you can now use it to create dashboards and reports! Here's a quick document to help you get integrated.
Step 1 - Log in to your BrightGauge Account
If you haven't created an account yet, go here to get started.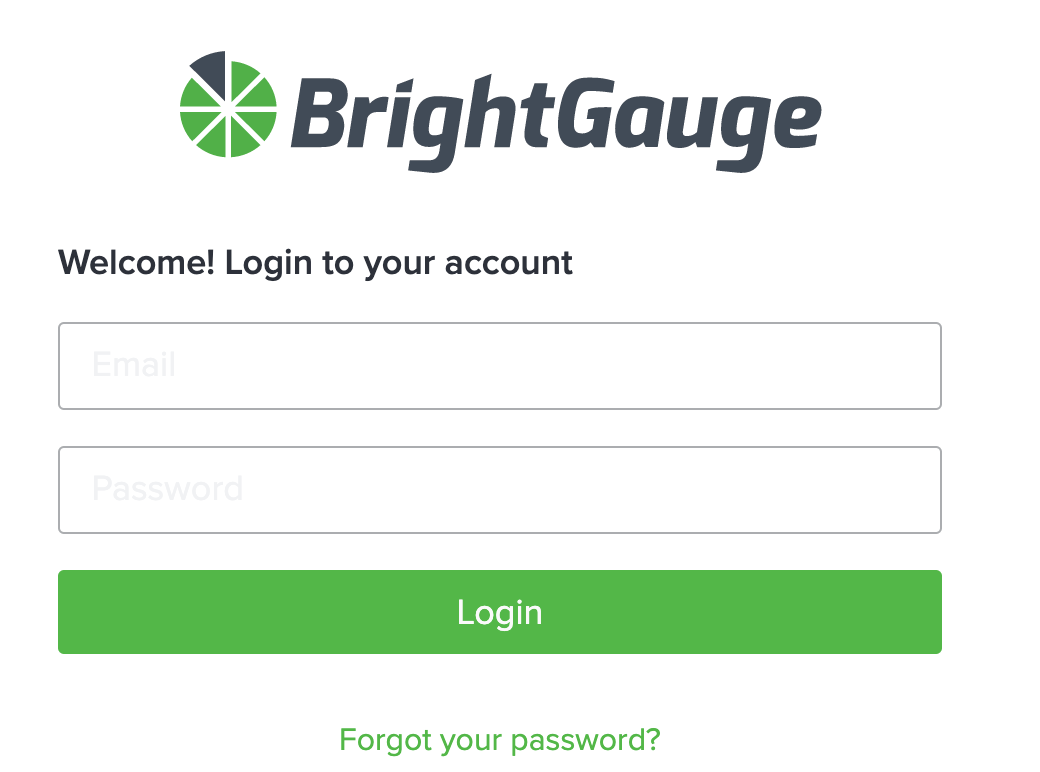 Once logged in:
On first login, from the account Overview page, click Add a Datasource.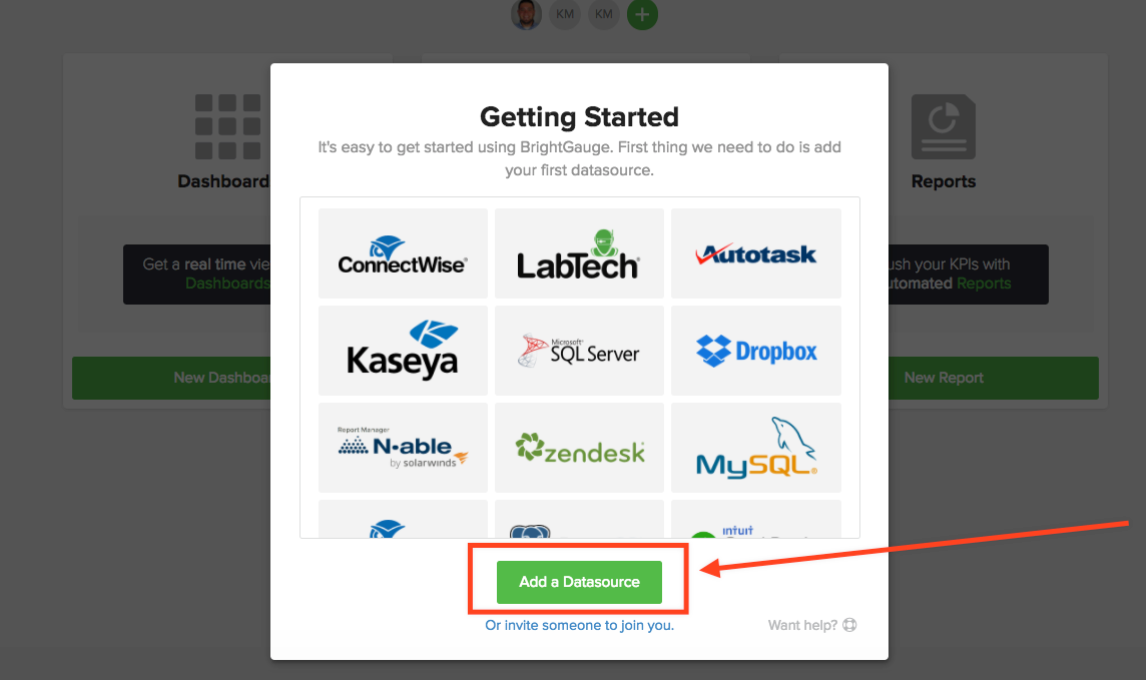 From the account Overview page (to access click on the BrightGauge logo on the top left-hand corner), click on Add a new Datasource towards the bottom right of the page (next to the list of your existing datasources):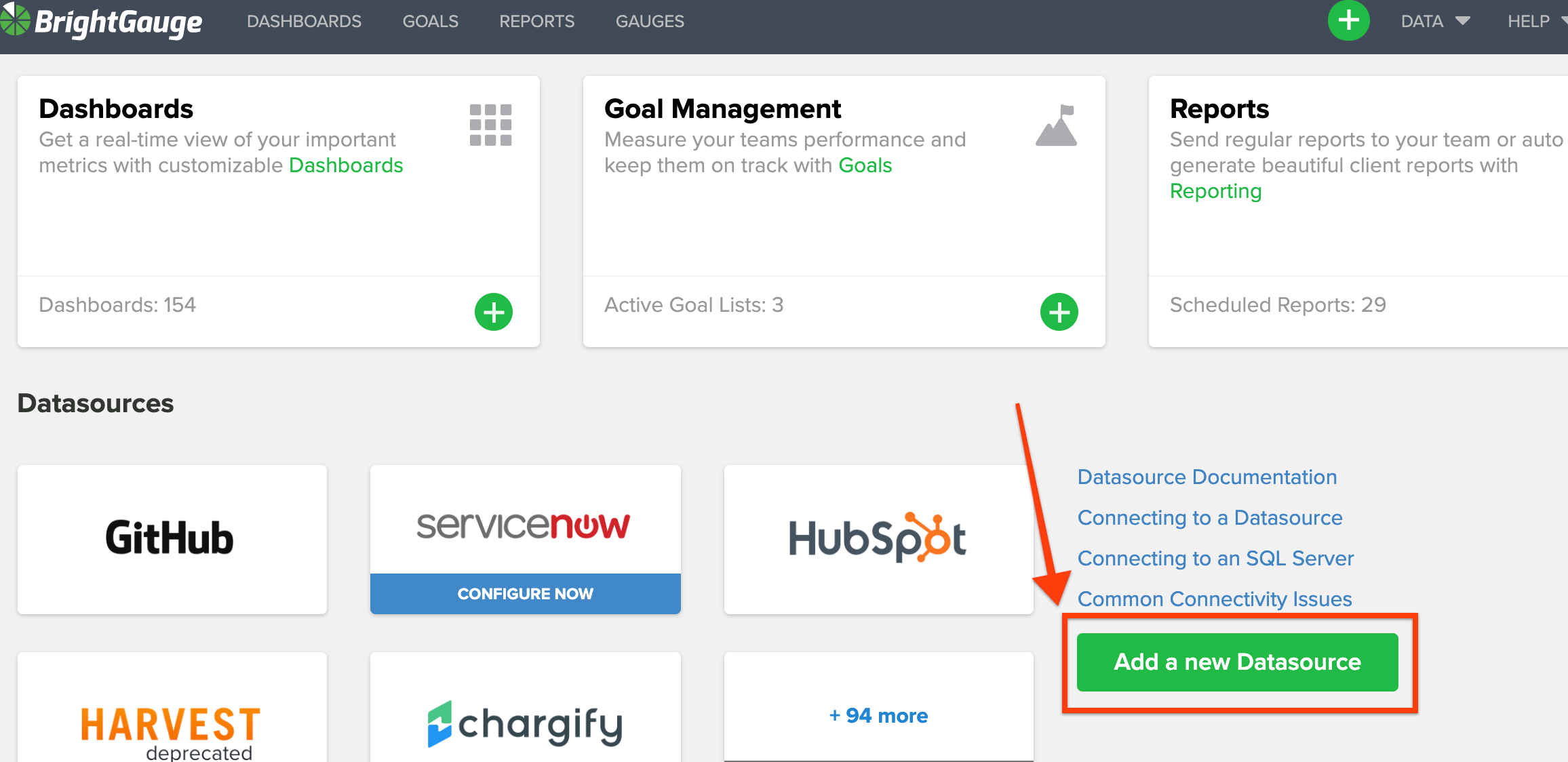 Or, click on the Data drop-down menu on the top righthand corner of the screen and select Datasources.
Now you can find the datasource under All.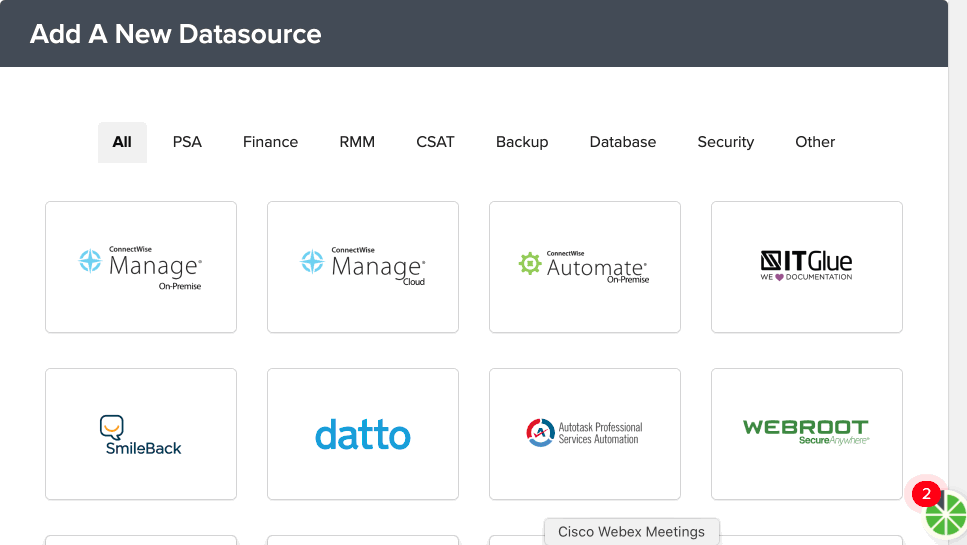 Step 2 - Configure the Datasource
Whether a new account or an existing, clicking on the PRTG datasource logo will bring you to the page below. Fill out the form with the following fields:
Name: Choose a name for your datasource. Most will just call it PRTG.
Your PRTG Server Name: Input the server name you use to log in to PRTG.


Example: server-name.my-prtg.com

PRTG API Username and PRTG API Passhash: Enter the API username and passhash for your PRTG instance.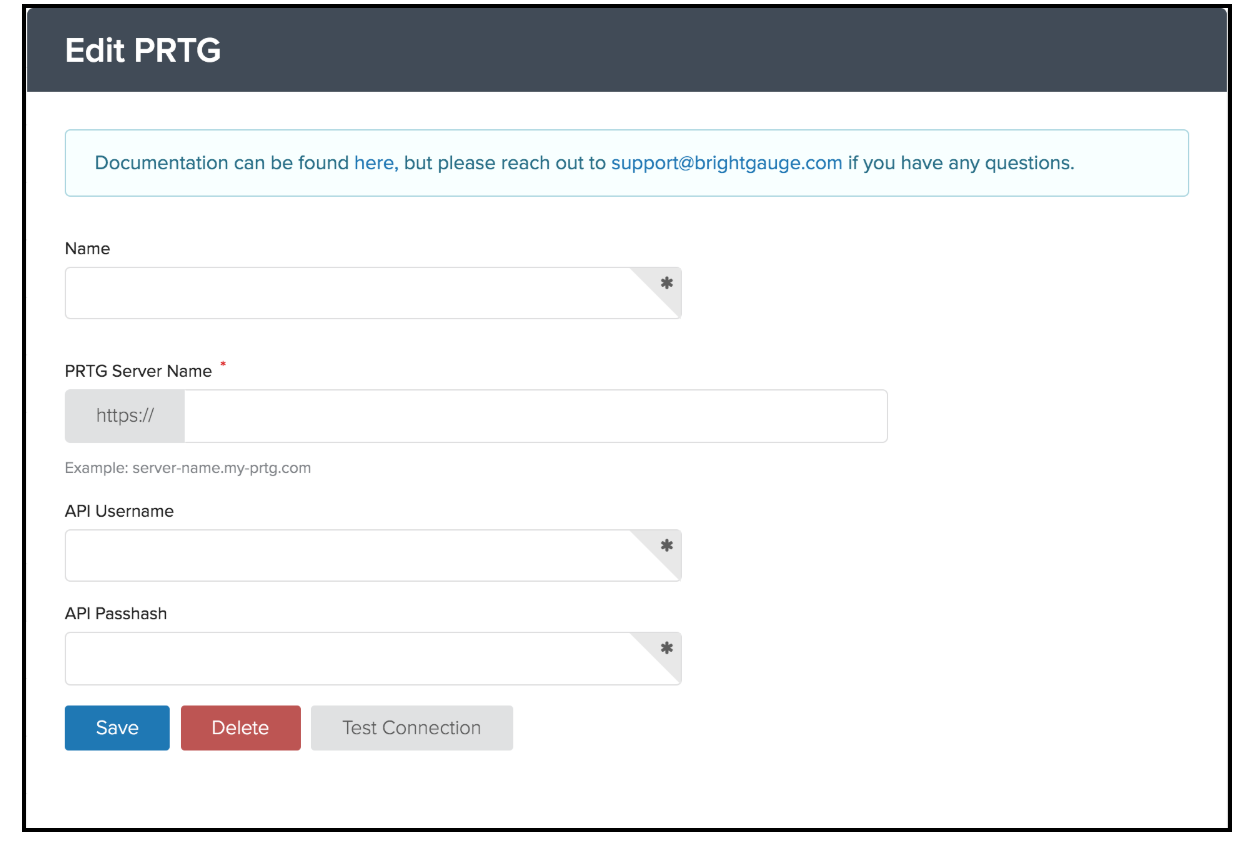 Step 3 - Test Connection
Make sure to test the connection. If successful, save the connection.
Dashboards, reports, datasets, and gauges will be added to your account after the datasource is saved. They will start syncing immediately and typically complete syncing after 20-30 minutes.
Your Default Dashboards
PRTG Metrics - Internal - Template
Your Default Reports
PRTG Monitoring - Internal
For a list of all default gauges, please visit the Gauges section of your account, sort by the Datasource you'd like to see, and select for Default.
If you have any questions, please contact Support by selecting Help > Open a Ticket from the top menu bar.