The July 14, 2020, BrightGauge release includes the following new features:
The ability to add date thresholds to gauges.
The ability to preview field data when creating a dataset from a CSV.
Date Thresholds
Thresholds can now be set for date fields! For example, set a gauge to display a color if the date is equal to a specific date or is within a certain date range.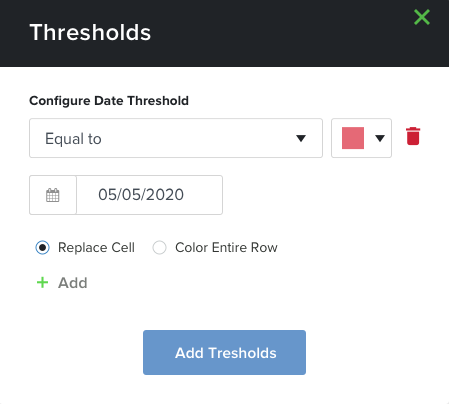 Multiple thresholds and colors can be set on the same field by clicking the "+ Add" button.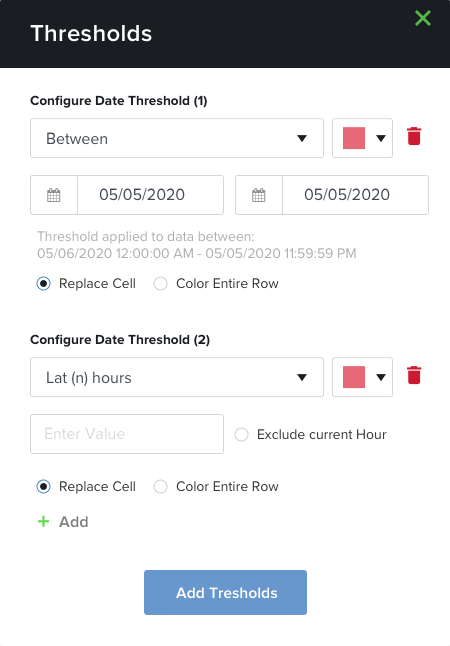 For a full listing of date fields, please refer to Date Filters.
Preview Dataset Field Data
When you create a dataset from a CSV, you can now preview the data in each field. For more information, please refer to How to Upload a CSV Dataset.