NinjaRMM is now a featured integration in BrightGauge! The NinjaRMM integration allows you to get up-to-the-minute data on your managed endpoints in a single pane of glass view. This document describes how to connect to NinjaRMM and lists the available dashboards, reports, and datasets.
Log in to your BrightGauge Account
If you have not yet created an account, go here to get started.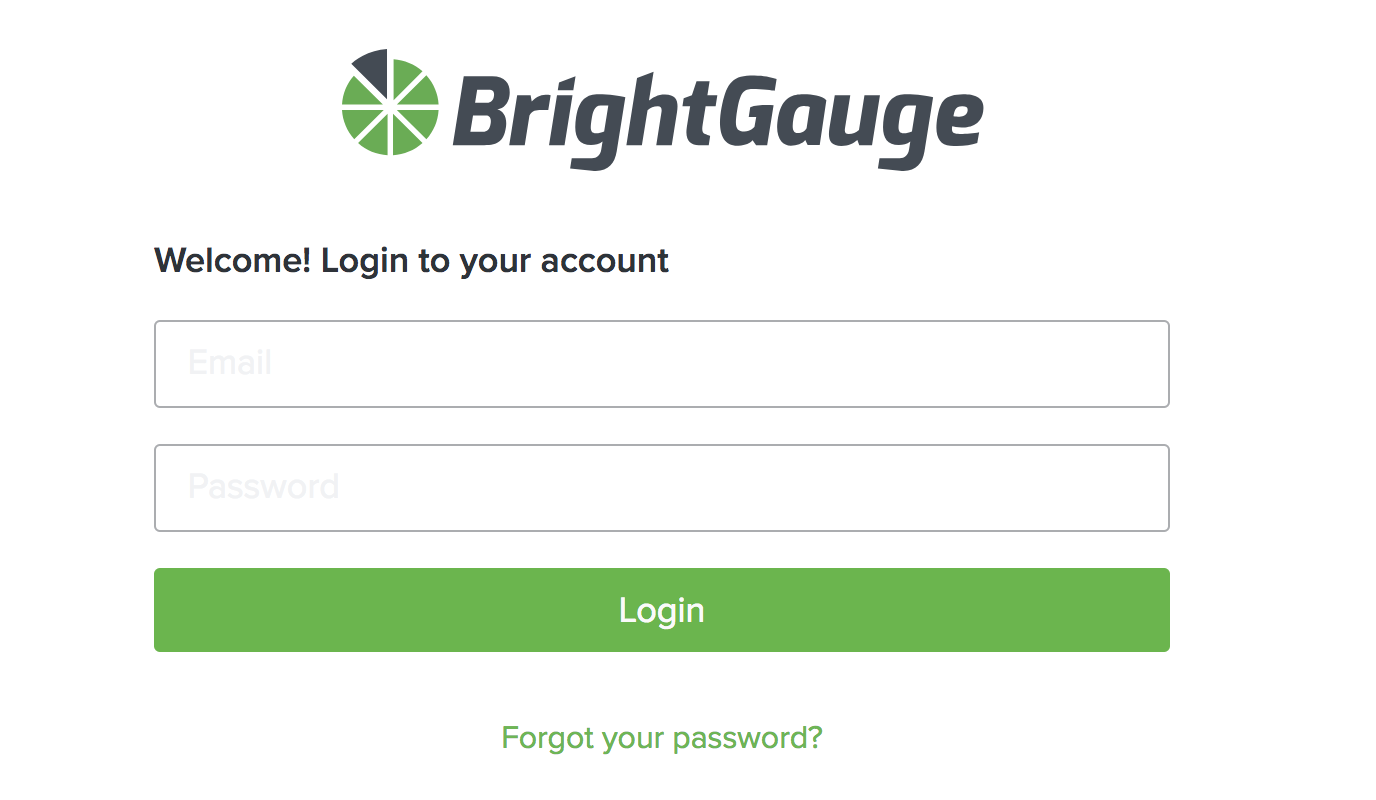 After you are logged in:
On first login, from the Account Overview page, click on the Add a Datasource button: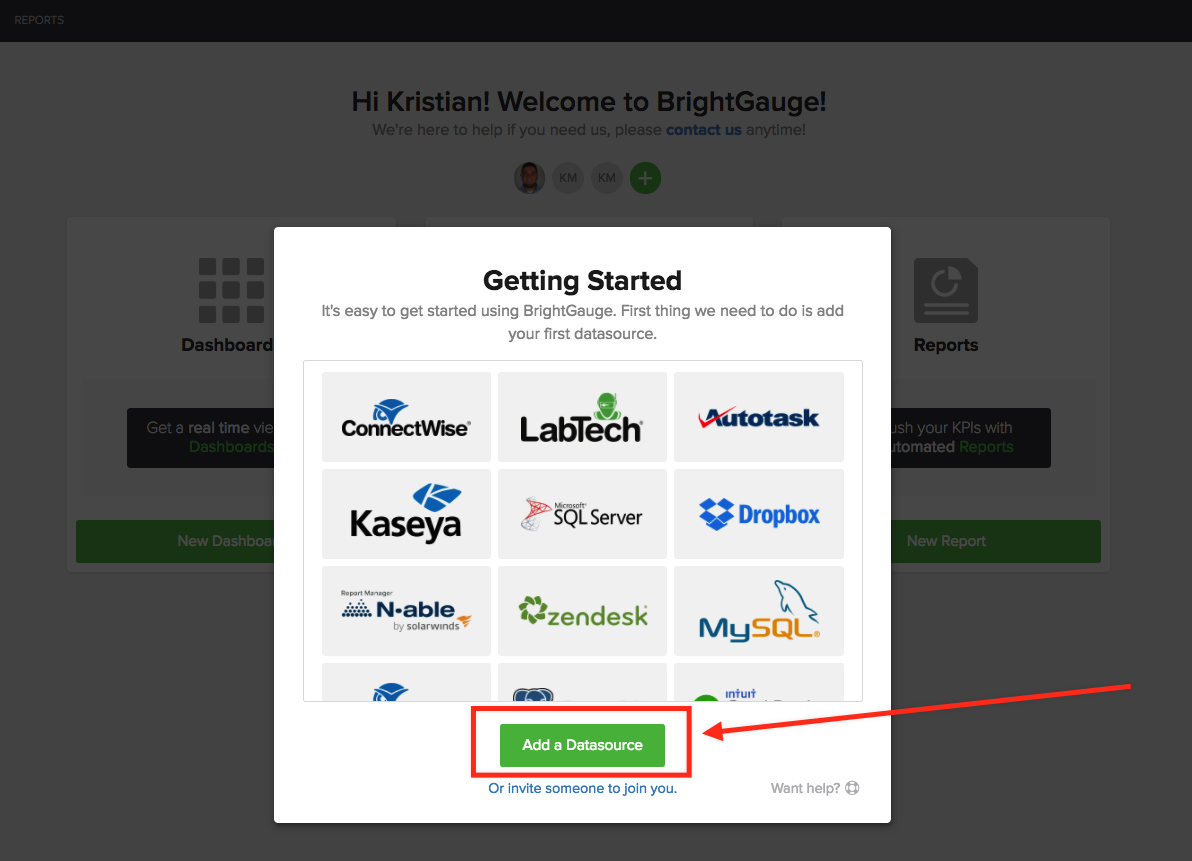 From the Account Overview page (to access, click on the BrightGauge logo in the top left-hand corner), click on the Add a new Datasource button next to the list of your existing datasources: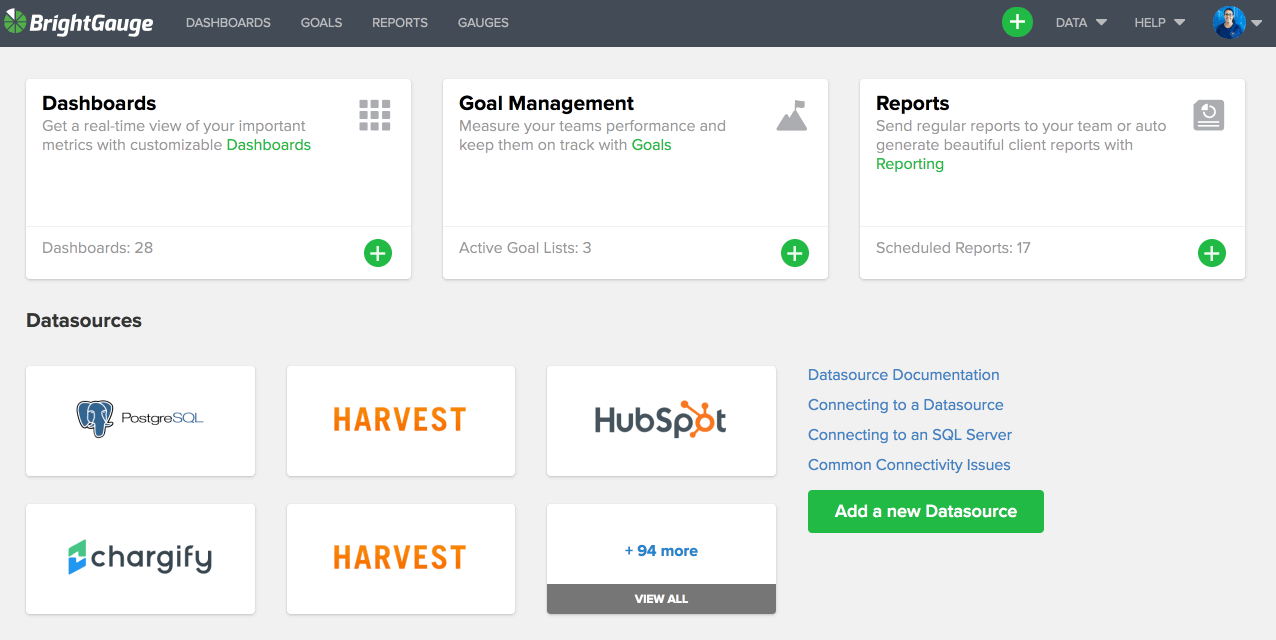 Or, click on Data in the top right corner of the screen and select Datasources:
You can find the NinjaRMM datasource under All or under the category it belongs to. In this case, we can find NinjaRMM under RMM: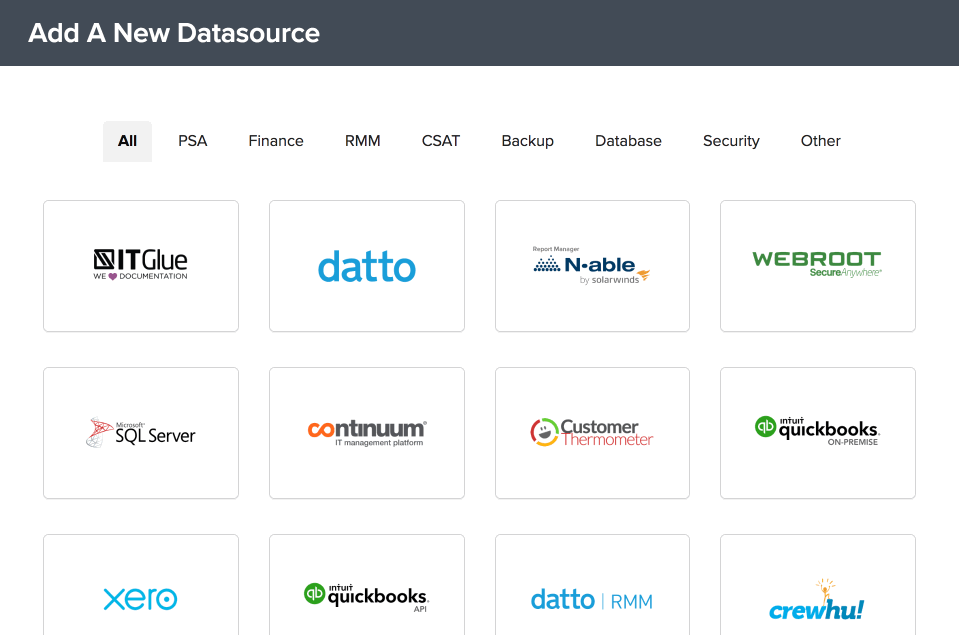 Configure the Datasource
Whether a new account or an existing, clicking on the NinjaRMM datasource logo brings you to the page below. Simply authorize the connection:
Selet your NinjaRMM Site URL. The following options are available:

North America (https://app.ninjarmm.com)

EMEA (https://eu-api.ninjarmm.com)

Australia/Oceania (https://oc-api.ninjarmm.com)

Click Authorize in NinjaRMM. A NinjaRMM login window opens.
Enter your NinjaRMM login credentials and authorize the connection.
Enter a Name for the datasource.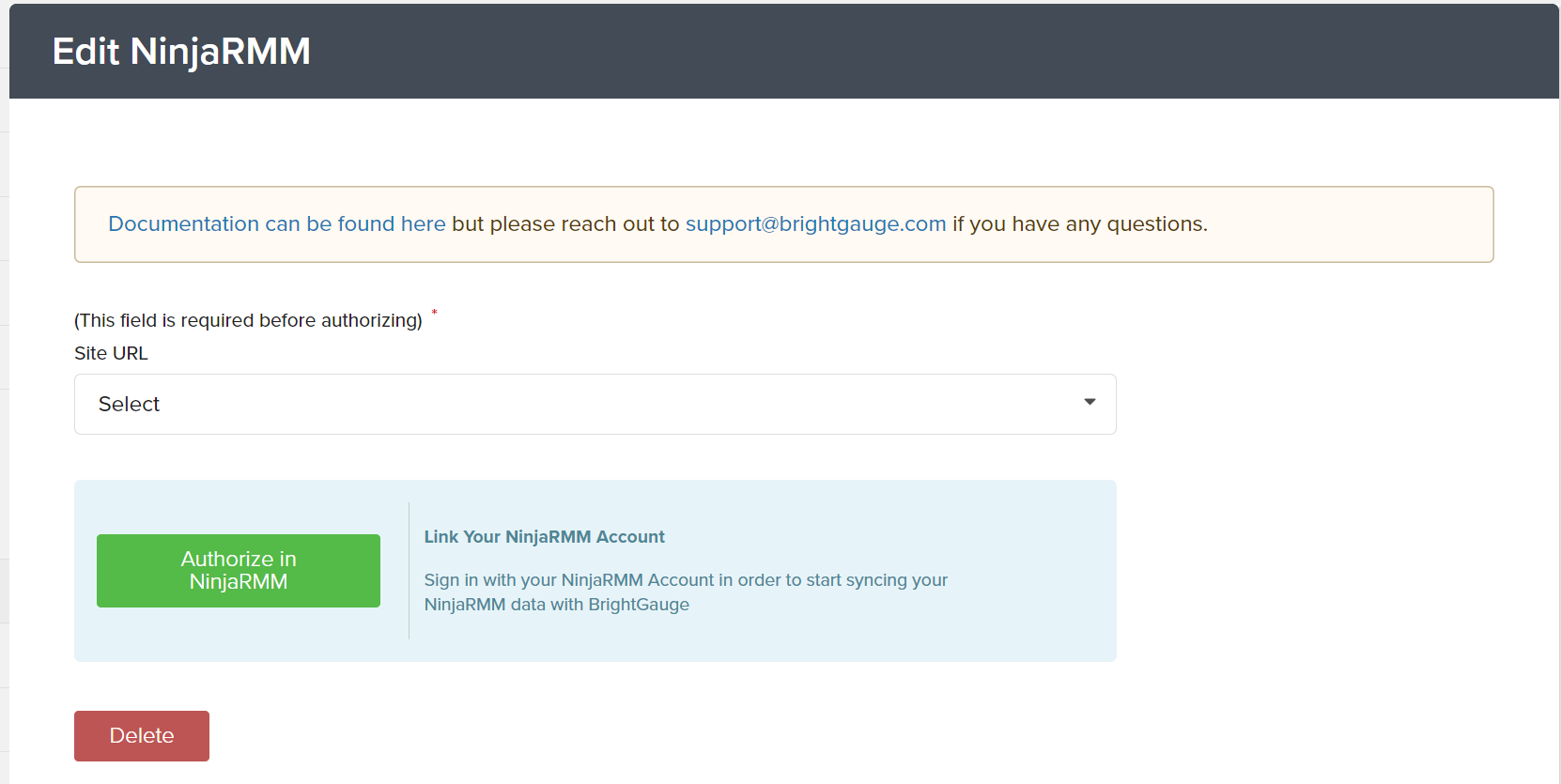 Test Connection
Make sure to test the connection. If successful, save the connection.
Dashboards, reports, datasets, and gauges will be added to your account after the datasource is saved. They start syncing immediately and typically complete syncing after 20-30 minutes.
Default Dashboards
NinjaRMM - Machine Monitoring
Default Reports
NinjaRMM - Machine Monitoring Report
For a list of all default gauges, please visit the Gauges section of your account, sort by the Datasource you'd like to see, and select for Default.
If you have any questions, please contact Support by selecting Help > Open a Ticket from the top menu bar.
Datasets
Devices
OS Patch Installs
Volumes
Software Patch Installs
Software
OS Patches
Operating Systems
Disks
Antivirus Threats
Antivirus Status
Alerts